After having done some of the memorable roles in TV shows like 'Ziddi Dil Maane Na' and 'Yeh Rishtey Hai Pyaar Ke', the extremely soft-spoken Kaveri Priyam has definitely given the audiences reasons to get hooked into these shows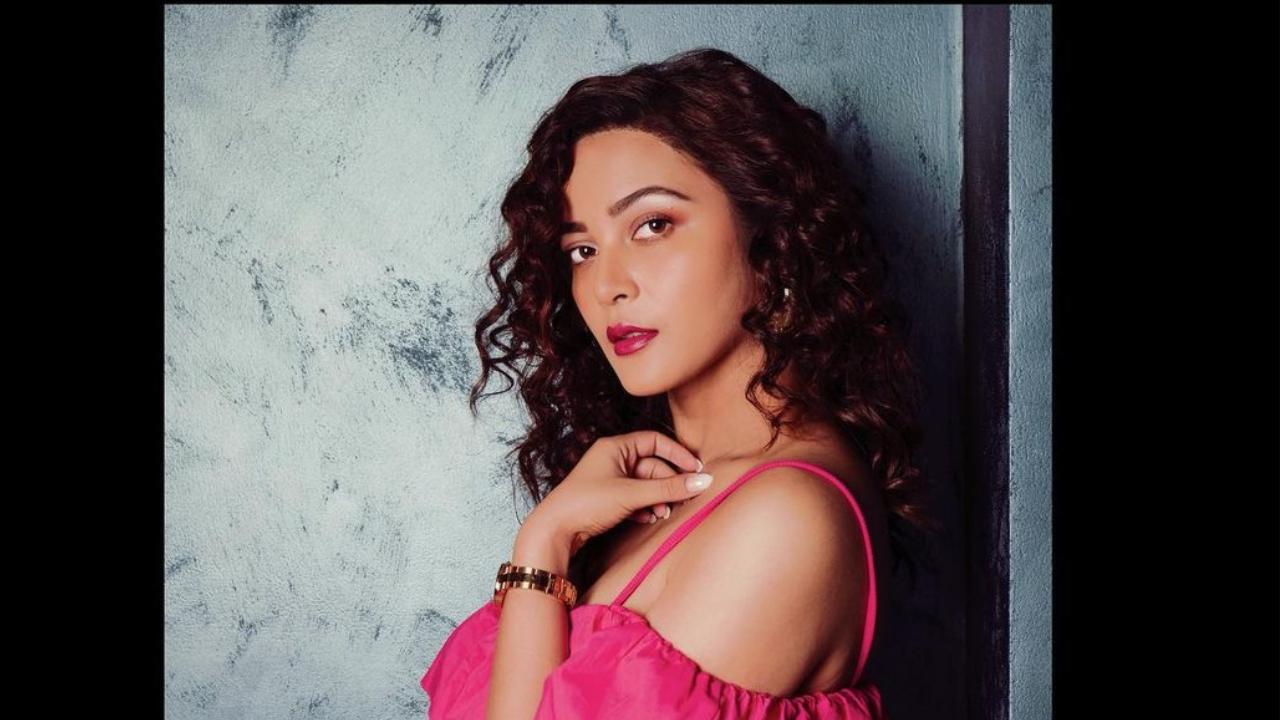 Pic Courtesy: Kaveri Priyam Official Instagram Account
After having done some of the memorable roles in TV shows like 'Ziddi Dil-Maane Na' and 'Yeh Rishtey Hai Pyaar Ke', the extremely soft-spoken Kaveri Priyam has definitely given the audiences reasons to get hooked into these shows.
On the occasion of 'Women's Equality Day', Satish Sundaresan of Mid-Day met up with Kaveri Priyam for an exclusive interview, wherein she spoke about her take on the importance of the day and what does the day mean to her. Most importantly, she confidently addressed the eternally debatable issue of pay parity. 
ADVERTISEMENT
Kaveri, to start with, today is being celebrated as 'Women's Equality Day' across the globe. That's why, lets start this interview by asking you as to, how do you think people are perceiving women centric roles in the recent times? In your opinion, do you think that the perception about the women centricity has changed in the recent times? If yes, then, can you kindly elaborate about what are the changes that you have seen and what are the changes that you wish to see in this arena.
I think that, in the present times, people are receiving and perceiving the women centric roles very openly and definitely with a positive mind. The best example in today's times is that of the famous TV serial 'Anupama'. The most awesome part about the show is that, it has not been written in a way that it portrays a particular woman who has to be eternally 'mahaan' and someone who sacrifices relentlessly. I am glad that the times have changed and that the people are accepting a woman as a normal human being, along with her flaws.  
 

 

View this post on Instagram

 
The entertainment industry is known for its pay parity/ pay gap. Actresses like Taapsee Pannu and Samantha Ruth Prabhu have confessed about how low they are paid as compared to the male actors. What's your take on that?
The pay parity has existed not just in our industry, but almost everywhere, since time immemorial. Because, for whatever reasons, we thought that the woman are home makers and that's why, maybe not at par with a man, when it comes to tasks which can be done 'by men only'. I think that the women across the globe have proved this absolutely wrong and have been constantly proving that there is no job which a woman cannot do. And, that is the reason, which I feel, why the pay parity shouldn't exist at all. In fact, the payments should be made on the basis of one's experience and talent and definitely not gender!
 

 

View this post on Instagram

 
Do you think that its about time that we bring about equality between both men and women?
I am someone who absolutely believes in equality. I am ok with not giving women special favours, but… I want equality, especially when there is a talk about pay gap and for no reason at all! What I fail to understand is that, why people still treat men superior to women, when it is exactly the opposite. Even if it's not the opposite, I feel that, there has to be equality, which is everyone's basic right.
Also Read: Ranbir enjoys a meal off a banana leaf with Rajamouli, Nagarjuna
On a personal level, what does 'Women's Equality' mean to you?
On a very personal level, the environment in which I have been brought up has been extremely 'equal'. My mother has treated me equally and totally at par with my brother. There had and has never been any sort of discrimination between me and my brother. I expect this kind of upbringing to be a household thing. Let me also add that, I have also seen my father doing household work and my mother helping my father in his professional works. I feel that, its very important to maintain the peace and an equal type of environment, which will be possible only when men and women are treated equally.
 

 

View this post on Instagram

 
Today, the women are working shoulder to shoulder with men. Do you think that, the concept of women's equality has been brought at the workplace or is it still pending?
On a very basic level, the seed of equality should be sown in childhood itself. It's the environment in which the children are being brought which plays a vital role in the life of any individual. I also understand that, equality doesn't happen in one day and that it's a process which has to be practiced from day one. Equality can only happen when it is taught across school level itself, so that the future generation will surely see any man and woman at par with each other.
 

 

View this post on Instagram

 
In your career spanning considerable years in the industry, how have you addressed gender equality?
Of course, I have. I have addressed the issue by following that superiority is not based on gender at all. It is based on one's experience; talent and also the value that one adds to any product. Whenever I see any kind of disparity happening, I make sure that I speak up and talk about it so that I can resolve the issue then and there, rather than keeping mum and letting people take me for granted. This is what I have been doing and advocating from my end as far as equality is concerned.
 

 

View this post on Instagram

 
What, in your opinion, is the biggest obstacle that comes in the way of women's equality in today's competitive world?
As far as the competitive world is involved, I think that not being given an 'equal opportunity' is one of the major factors where the inequality creeps in. This only leads to the equality being hampered. In my opinion, 'equal opportunity' is a basic human right and everybody deserves it, irrespective of a man or a woman. I also feel that the entire society should be very supportive and not oppose the fact that woman can also hold places of extreme importance, just like any man. We have had many women at higher positions, since time immemorial. So, why not follow the trend and keep working towards building the society without any kind of discrimination.
 

 

View this post on Instagram

 
Please name the woman in your life who has inspired you to make the person that you are today?
Apart from all the amazing women I have met and will continue to meet in my life, my mother will always remain the person who has always inspired me and has taught me to believe in myself and to believe in the fact that women are no less than men. She also taught me to speak about one's rights and the things that one deserves in life assertively.
PLAY QUIZ: How well do you know Bollywood actress Deepika Padukone?
"Exciting news! Mid-day is now on WhatsApp Channels

Subscribe today by clicking the link and stay updated with the latest news!"
Click here! Will `Liger` break the first day box office collection record of Vijay Deverakonda`s previous films?