On the occasion of World Tourism Day, Mid-Day Online met up with her for an exclusive interview, wherein she revealed about that one thing that she unforgettably brings it from all the country she visits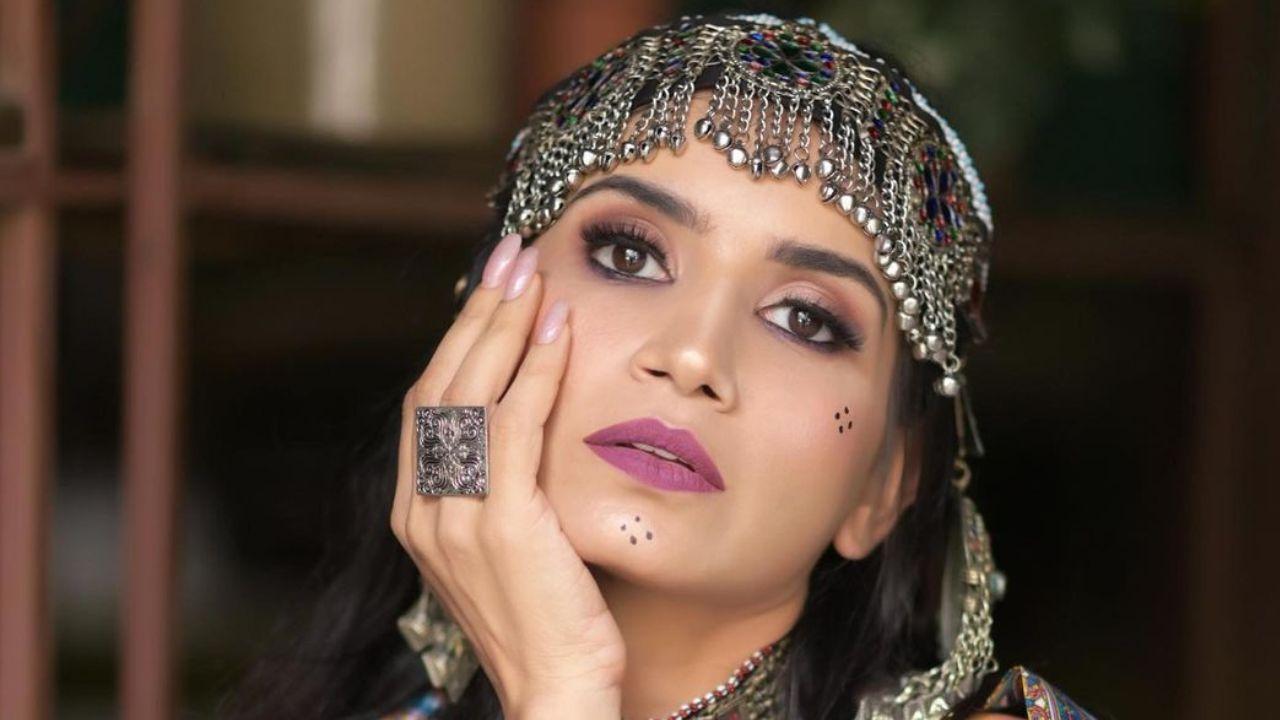 Official Instagram Account of Priya Ahuja
Best known for her portrayal as a journalist 'Rita Reporter' in popular sitcom 'Taarak Mehta Ka Ooltah Chashmah', Priya Ahuja is a globetrotter who has travelled to more than 25 countries till date.
On the occasion of World Tourism Day, Mid-Day Online met up with her for an exclusive interview, wherein she revealed about that one thing that she unforgettably brings it from all the country she visits.
Priya, do you know what day is today?
Of course, yes! Today is Everyone knows that 27 September is celebrated as 'Vishva Paryatan Divas' or 'World Tourism Day 2022'.
Are you aware of '2022 World Tourism Day Theme'?
The theme for this year is 'Rethinking Tourism'.
That's awesome! What does the term 'tourism' mean to you?
Tourism is oxygen to me!
Is it true that you have travelled to more than 20 countries?
Actually, its 25! I have travelled to more than 25 countries.
Was it for work or leisure?
Totally for leisure only. But, I genuinely pray and hope that I get some travel show wherein I get to travel to many destinations for work! I always tell this to myself, that, the day I will have sound financial savings and no EMIs to be paid, all I will do is to just travel, travel and travel! It could probably be 300 days in a year!
Whenever you travel to any country, do you get any memorabilia from there?
Yes, I always do.
Also Read: Making a difference with dandiya
What are the memorabilia that you have collected so far and from which all countries? 
I have magnets from all the countries I have visited so far. Be it Australia, Thailand, Italy, Singapore, Austria… the list is totally endless. And, my most treasured memorabilia is my dog (Oreo) that I got from Thailand.
Since you have travelled so many countries, what is most unique thing about India, which no other country has?
It has to be the warmth and love that India offers like no other country. There are people all over to help you 24-7 in case of any kind of emergency. And transportation is always a call away. There is and cannot be any country like India. 'Mera Bharat Mahaan'.
Is there any specific country where you really wish want to travel?
London! Somehow, we (my husband and I) have never been there. I have heard it from many that it's an extremely beautiful place. I really want to go there! I am just waiting for Ardaas (my son) to grow up a little so that we can tour London.
Of your entire globe-trotting journey, which has been the most memorable experience and which has been your 'its-ok-to-be-forgotten' type of experience?
My most memorable experience has to be of Seychelles, because, it is here, where I did scuba diving for the first time in my life! Buoyed by that experience, I went to Bali and learnt it professionally. Now, I am a certified deep-sea diver! And my its-ok-to-be-forgotten' type of experience will be Pattaya.
Thanks Priya, that was truly an enriching interview.
Pleasure is all mine. I want to wish every a very 'Happy World Tourism Day'.
Also Read: Birthday Chat With Celebs : Chunky Panday Are you excited to see Aishwarya Rai Bachchan in the Mani Ratnam's historic film 'Ponniyin Selvan 1'?