Mid-Day Online met up with her on the occasion of 'Navratri 2022', wherein she revealed her 'secret' of being a born dandiya dancer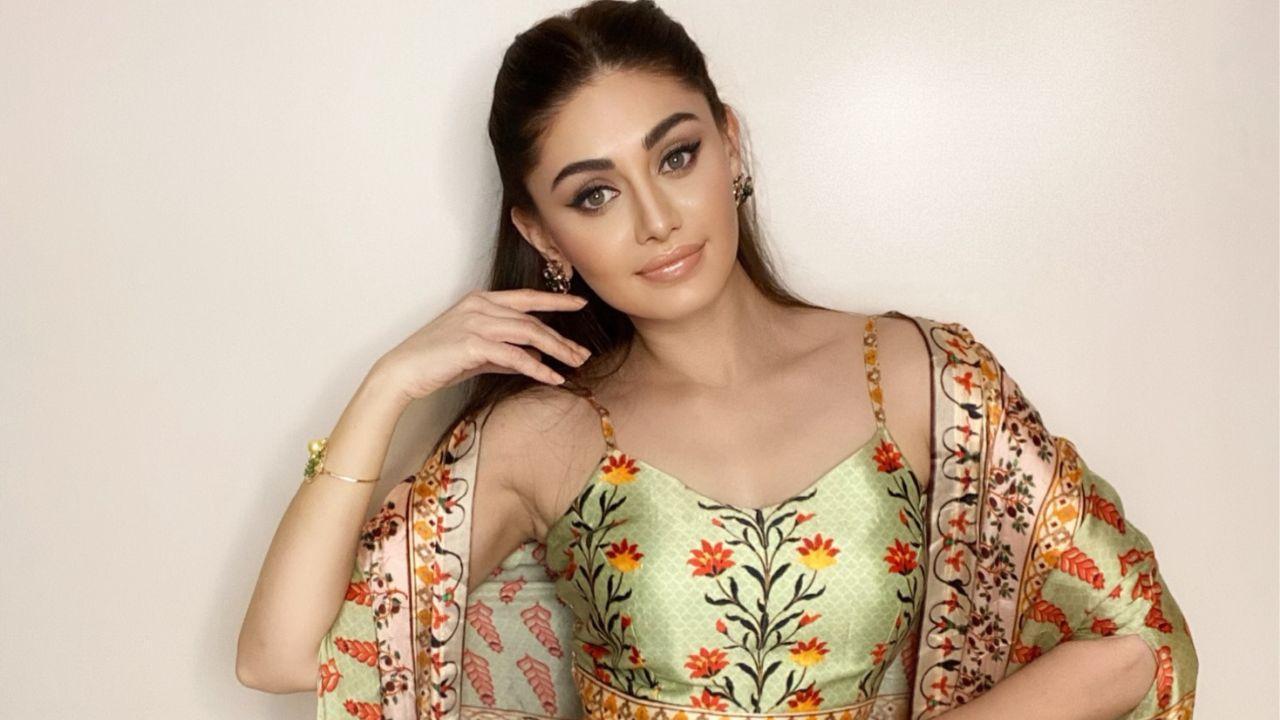 Pic Courtesy: PR
Shefali Jariwala became an overnight sensation, courtesy the music video of 'Kaanta Laga' in which she was the female lead. Buoyed by the success of this video, she went onto to do films and reality shows, including 'Bigg Boss'.
Mid-Day Online met up with her on the occasion of 'Navratri 2022', wherein she revealed her 'secret' of being a born dandiya dancer. 
Shefali, what unique things do you see about 'Navratri 2022'?
I can't really call it unique, but, I am happy that this year all of the Navratri enthusiasts (including me) will get to go and physically play garba after 2019. It's quite exciting to see the energy of people playing garba at the pandals. In addition to that, work wise also, I will be visiting a few places for Navratri. All in all, I am really looking forward to the coming days.
Are you more of a dandiya person or garba?
I enjoy both- garba as well as dandiya. But, both has its place and time. In addition to that, let me also tell that music really matters a lot. So, depending on where I am, I can pick up that vibe!
Have you ever got hurt while playing dandiya (with sticks)?
Haven't we all at some point? (smiles)
Have you learnt dandiya / garba from someone? Or you learnt it seeing others?
I am a Gujarati. That's why, I think it runs in my DNA. I feel I started doing garba even before I started walking (laughs). Never have I undergone any kind of professional training to learn garba or dandiya.
Also Read: I have got hurt many times while playing dandiya, says Preeti Jhangiani
Which is your all-time favorite dandiya/ garba song in Bollywood?
Without any doubt… it has to be the one and only 'Dhol baaje' from the film 'Ram Leela'
Do you fast during the nine days?
Yes. I observe fast on all the 9 days. I also do 'Maa Durga Puja' at my residence.
Do you follow the colour code for all the nine days?
Honestly speaking, I try to follow the colour code as much as possible.
What's your take on accessories? Are you a minimal person or you prefer a 'quintessential' Navratri make up?
I love eccentric oxidized silver jewellery which I experiment a lot during Navratri. My makeup is always minimal. There's a lot of kajal in my eyes.
Also Read: Bigg Boss 16: Salman Khan reacts to reports of charging Rs 1,000 crore Are you excited to watch Hugh Jackman return as Wolverine for Deadpool 3?