The actor is back in his hometown Kolkata after five years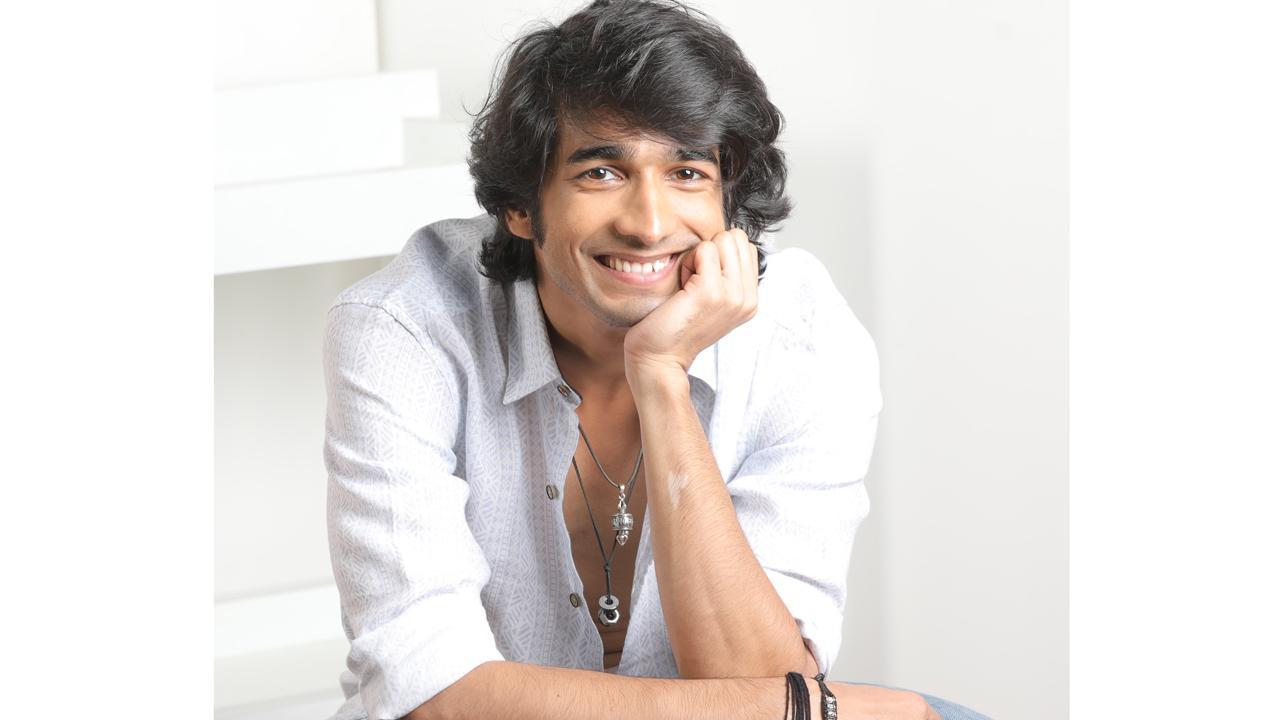 Shantanu Maheshwari
Shantanu Maheshwari is looking forward to spending Christmas in his hometown Kolkata after five years. The popular actor shares his plans with mid-day.com.
How did the Kolkata trip happen and how does it feel to return home after five years?
I am in Kolkata for a work trip, and there is nothing better than being in the city for work as it's my hometown. Kolkata is beautiful, so I love being a part of projects which get to be filmed here, because the culture and heritage of Kolkata is so rich and there is much to explore here that the shooting process also becomes a very memorable one. A lot of aspects of the city have changed for the better of course, while at the same time a lot still remains the same, which has got me so nostalgic about while roaming the streets and visiting old and new spots to shoot. So yes coming back home is always a good feeling, and when it's for work, it makes me even happier! 
What is on your to do list for this trip?
There is no to do list for me here as my work schedule is a bit tight, but I have been trying to catch up with some old friends, visit some places like some of the temples I used to visit as a child, some of my favourite food spots which have the best puchka and jhalmuri, and just enjoy being in the city after such a long gap! The weather is also quite good right now as temperature is dropping even lower than they initially used to and it's very pleasant and cool here, so yes the weather is also something I am thoroughly enjoying! And on the 25th I am definitely going to be visiting Park street as that has the best Christmas vibe and decor during the festive season.
Memories of Christmas in Kolkata?
Christmas in Kolkata was one of the most fun times in the year! We had an annual Christmas function in school, where I danced, then visiting Park street with friends and family as that is the most happening place to be at during the festival. Even visiting the church, which was always a peaceful and lovely experience. I even had a few friends living in Bow Barracks, so I would go over their parties as well! So yes Christmas memories from Kolkata are truly endless. 
Your wish list for the coming year?
I don't really have a wishlist, but the things I would love to achieve are becoming a better human being and creating an even happier life for myself. Becoming a better performer, improving on my skills, ensuring that I keep learning new things in life and finding ways to give back to society because that is definitely an important aspect of life.
Recently Vrushika Mehta and you gave fans a nostalgic video…how did that happen?
Vrushika and I just spontaneously came up with the idea of recreating something special with our characters, and with the help of Palki Malhotra the creator of Swayam and Sharon, who helped us ideate us a concept, we shot a Swayam Sharon romantic dance video. It was amazing to see such a good response to it and it was heartwarming to see how happy people were to see Swayam Sharon back together again more than anything else! It felt really nice to receive all the love for our characters again, which was truly special.
Do web series excite you and which ones have you been catching up on?
I do enjoy watching webseries, and being on the performing side of them as well. I feel that there are a few stories which require the web format and they should not be restricted to just a few hours of storytelling. Especially with so many OTT platforms coming in, nowadays you have a huge range of content offered to you, and language is also not a barrier anymore due to the digital space. I myself have been watching a lot of K-dramas which I thoroughly enjoy, though yes it is a task to constantly read subtitles, but it's fun because the characters and concepts are definitely intriguing, so yes I do enjoy this medium. Off late I have not been watching any shows as such due to not much time on hand, but the last shows that I really liked were Paatal Lok and Love, Scandal and Doctors on Zee5.