Actor Zeeshan Khan tells us what should be on the to-do list if you are planning a trip to Dubai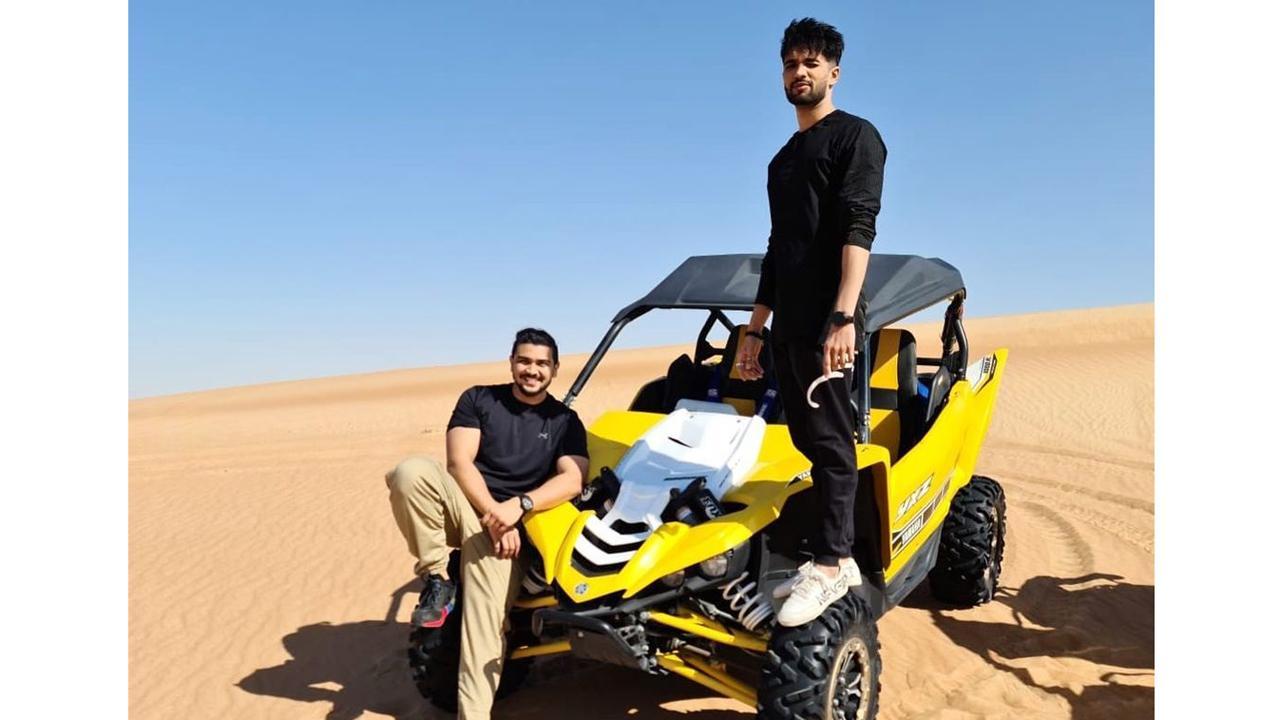 Zeeshan Khan in Dubai
Zeeshan Khan speaks to mid-day.com as he plans a trip to Dubai that will drive away your Monday blues! Join him on the ride.
Where are you off to today?
My favourite holiday destination is Dubai and it's Goa in India. This year I also plan to go to Maldives because I've seen a lot of beautiful pictures and I love water sports.
What's on the itinerary?
It's full of activities, you can find something entertaining in every corner of the city. I would recommend the Dubai mall, which has the largest indoor aquarium. You can dive with sharks, which I have done. What an adrenaline rush! The other thing would be desert safari. Take the buggy or off road vehicles. Bash the dunes and go as fast as you want to.
What's on the menu?
Everything that you eat in Dubai is extraordinary, be it a shawarma from the street to a high-end restaurant. If you like fast food, ditch the usual Mc Donalds, KFC and go for Shake Shack. If you're into fine dining there's Nusrat, CZN, Berkan, Nammos. The burgers at Shake Shack are so rich, that you have two and you are done for the day! They are loaded with cheese and made with love!
Your fondest memories with friends and family...
My best friend Sid and I did all activities in Dubai together. There's a place called Smash where they send you in a room full of weapons. There are TVs, LCDs  etc and you go berserk breaking them and taking out your frustration. We went dune bashing and almost got stranded because the belt in the car got snapped. We were stranded in the middle of the desert for half an hour till a rescue buggy found us.
What are you packing for the trip?
You can wear anything and you won't be judged. Even if you go OTT it's all good.
Your holiday playlist...
Rockstar by Post Malone
Pop star by Drake and Justin Bieber
Greece by Drake and DJ Khalid
Da Baby Rockstar
Beautiful Mistakes by Maroon 5
Vibes and Pillow talk by Zayn Malik