After having direted Rock On 2, filmmaker Shujaat Saudagar shares what attracted him to making 'Bambai Meri Jaan'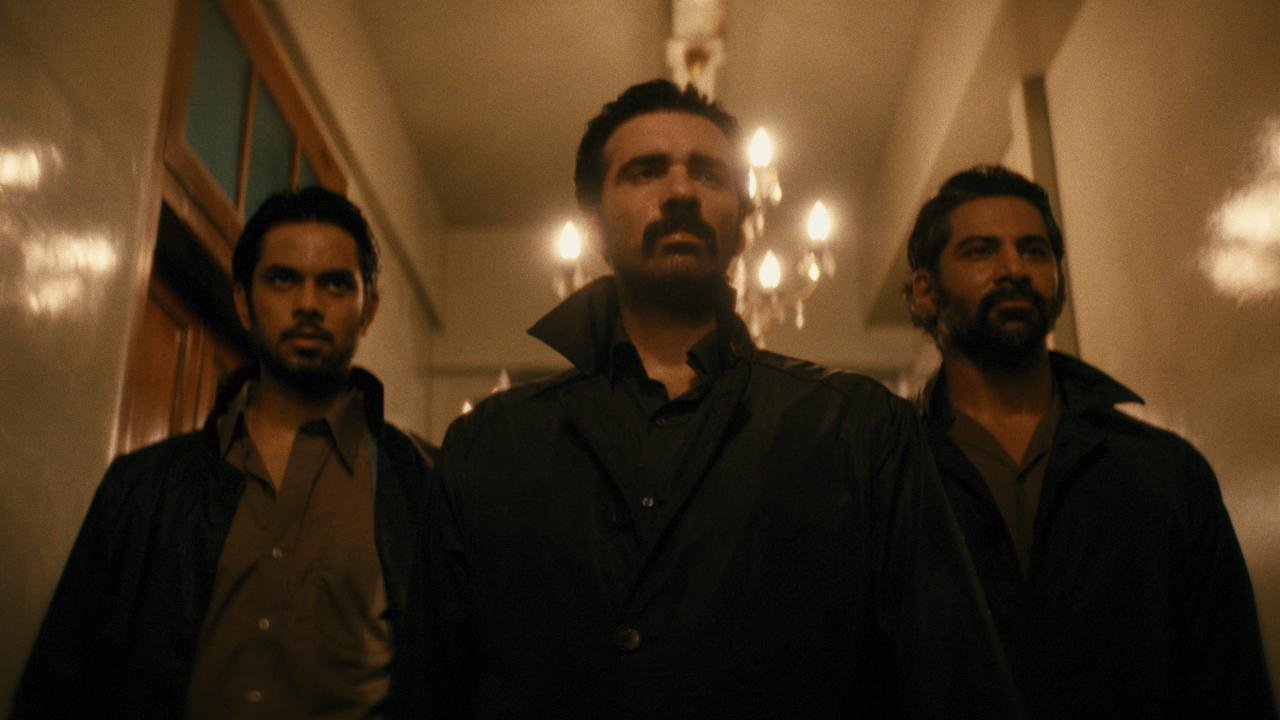 Still from Bambai Meri Jaan
Listen to this article
'Bambai Meri Jaan' co-creator Shujaat Saudagar: The world of organized crime is a mere backdrop of the show I Exclusive
x
Gangster dramas are not new. Multiple films and series have explored the genre in different manners across the world. Most Hindi films and shows have derived inspiration from the 70s and 80s in Mumbai when organsied crime was on the rise. Prime Video's latest offering 'Bambai Meri Jaan' also highlights the beginning of organised crime spanning three decades through the lens of a fictional family. The show has become the most-watched series this week with over 5 million views. "I think there has been a forever fascination towards this genre across the world. The characters portrayed in these shows and films are pretty much anti-establishment. I think the viewers like to vicariously live through these characters who do and say things that you would not in your regular day-to-day life. I think that is the fascination that audiences always had towards filmmakers and actors. It also gives a lot of drama and conflict within a narrative and probably that is what really attracts you towards that," says co-creator Shujaat Saudagar in a conversation with mid-day.com. 
For Shujaat Saudagar, who has previously directed 'Rock On 2', it is a new territory to work. While on the outside, it presents as a gangster drama, Saudagar views it as a family drama. "The world of organized crime is a mere backdrop of the show. There is a lot of layering in it thematically; we are talking about nature vs nature, it is about father and mother questioning themselves about parenting. There are many layers to the dysfunctionality of a family. An honest upright man, who is also a man of the law. To see his entire family, and all his children turn to the world of crime was devastating. So those were the themes that really attracted me, because the rest of the world in that sense has been seen numerous times. Different movies and shows have explored that. "
ADVERTISEMENT
The making of the show went on for three years owing to the pandemic. The set had to completely be rebuilt twice. "Oh God! Exhausting, tiring and draining," exclaims Saudagar recalling world building. "The intent right from the word go, in terms of everything was to create a world where we could transport the audience to feel the period, the characters; because as filmmakers what else can we do, if not make our narrative believable? To be honest, it is not from a period that is ancient history, but recent history, and a large part of the city still is drenched in that period. Of course, there is development and logistically difficult to shoot in the city. We had to build a mammoth set, and texturing, colouring required for the walls, curtains, flooring, road pieces, everything was deeply researched. My production designer Nitin Gaikwad did a phenomenal job, so did my DOP John Smith.  We tried to bring in as much authenticity as possible also with the costumes, hair and make-up."
"I have personally felt that in period dramas, the performances, also somewhere also start feeling period. we saw a lot of films of th 60s and 70s. and 80s, everything was normal. And Mr Amitabh Bachchan was the icon of the period. I personally drew a lot from it," he added.
"Exciting news! Mid-day is now on WhatsApp Channels

Subscribe today by clicking the link and stay updated with the latest news!"
Click here!