Dino Morea's menacing look as antagonist Shaibani Khan has been getting many positive responses from fans, with many of them drawing a comparison of his look to that of Ranveer Singh as 'Khilji'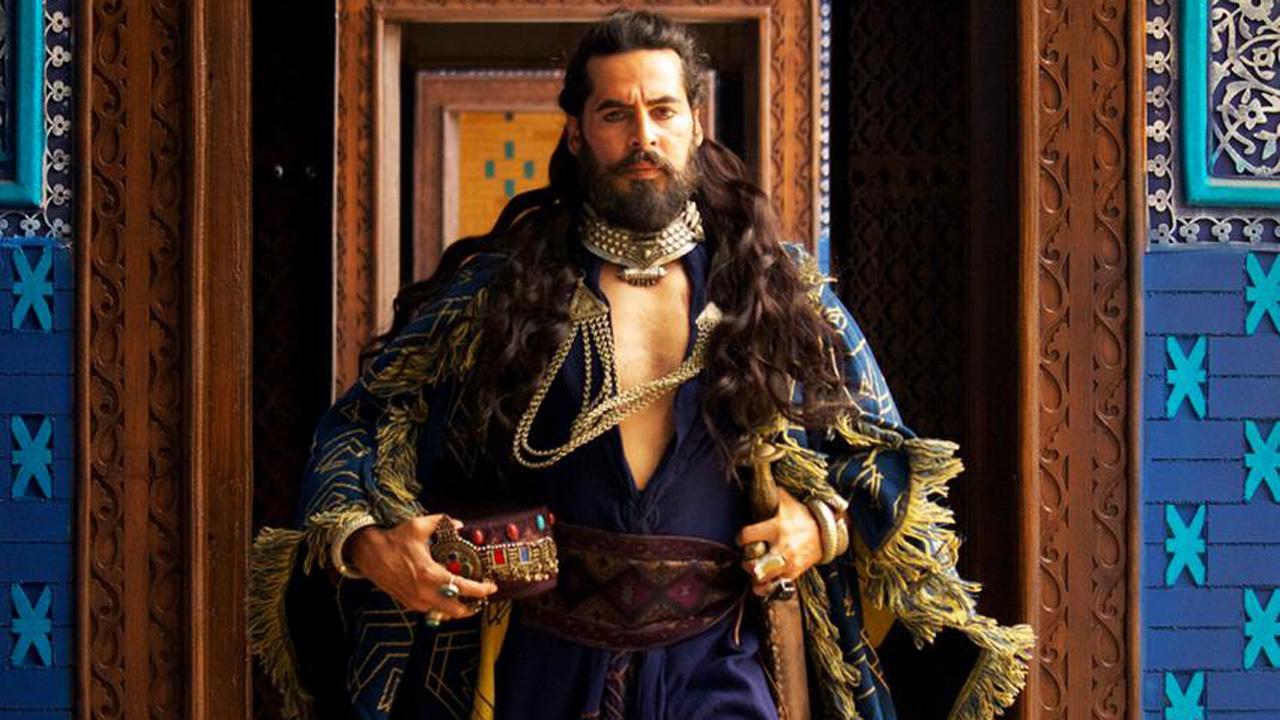 Dino Morea in The Empire. Picture courtesy/PR
Disney+ Hotstar has joined hands with Nikkhil Advani of Emmay Entertainment to present one of the biggest shows created in India, The Empire - a fiction saga of a warrior-turned-king. Mounted on an unrivalled scale that brings together India's finest talent, spectacular visuals, and a gripping narrative. Dino Morea's menacing look as antagonist Shaibani Khan has been getting many positive responses from fans, with many of them drawing a comparison of his look to that of Ranveer Singh as 'Khilji'.
Talking about the look, Dino Morea shared, "The look for the show is something director Mitakshara and I worked on. We needed Shaibani Khan to be deadly, and from the feedback, I've been getting, I think we have succeeded. Everyone who has seen the trailer so far has loved Shaibani Khan's look. Comments like savagely sexy to delicious - quite interesting I'd say!"
ADVERTISEMENT
Being compared to Ranveer Singh's character look, "Khilji is obviously a compliment, Ranveer looked & played that part beautifully." 
Director Mitakshara adds on Dino's character, "I feel animals are a great reference point for behaviourism. Their instincts are bang on. And so, I told Dino that he should study a Panther. Regal and subtle, patiently waiting for its prey and they attack without warning. And Dino understood that so well. He has done a great job and justice to the character."
The ensemble includes actors Shabana Azmi, Drashti Dhami, Dino Morea, Aditya Seal, Sahher Bambba, Rahul Dev, among many others. The series marks the directorial debut of Mitakshara Kumar who has also co-written this epic saga with Bhavani Iyer with Monisha Advani and Madhu Bhojwani of Emmay Entertainment as producers. The 8-episode series has brought together immensely talented costume designers, VFX professionals, production and sound designers, action choreographers all part of a mammoth crew who breathed life into this ambitious vision. Shot across multiple locations in India and Uzbekistan, The Empire brings alive a spectacular and imposing experience studded with epic scenes of battlegrounds, stupendous forts, and vast landscapes. The Empire releases on 27th August 2021 on Disney+ Hotstar
Also read: 'The Empire' - a magnum opus about a king and kingmakers launched