Actress Naina Bhan, predominantly a model and filmmaker talks about the challenges of playing Koel Kalra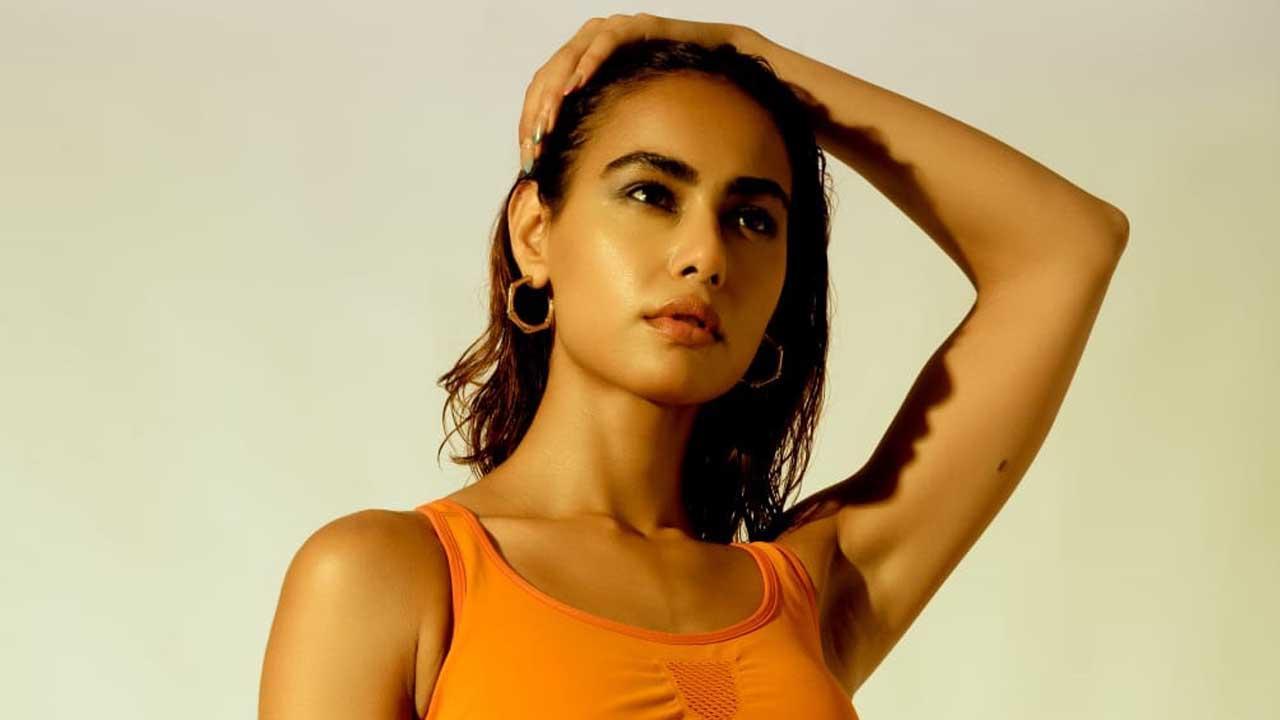 Naina Bhan/PR image
Actress Naina Bhan, predominantly a model and filmmaker talks about the challenges of playing Koel Kalra and kind of response she has been receiving for her debut show 'Class' on Netflix.
How did you get roped in for Class?
ADVERTISEMENT
I was a freelance model and used to audition for ads but playing Koel in 'Class' was the first acting role I auditioned for. The moment I received the casting brief and read the words Netflix and Ashim Ahluwalia I knew I had to test and nail it. It was the middle of the lockdown so I gave a self test and completely forgot about it. About 6 months later I received a call that I got the part. I have grown up in Delhi, interacting with this world and these characters. It is easy for roles like Koel, an ultra privileged popular girl, to become a caricature. I was determined to bring vulnerability and authenticity to the table. 
What was the prep like?
I felt a huge responsibility to do justice to the character and to the vision of the series makers. As a first-time actor, I had to learn quickly how to prepare for a role, especially since Naina and Koel are such stark opposites. While I am a tomboy who wears my heart on my sleeve, Koel is impeccably put together and enigmatic with her emotions. We had acting workshops to build our toolkit. I also went through a body transformation to truly embody Koel, who had to command everyone's desire or jealousy with ease. The hair, makeup and costume teams played a crucial role in crafting her persona, and we all worked tirelessly on the smallest details to bring her to life. I'm proud to say that our hard work paid off and I believe we captured the essence of Koel in a captivating and believable way.
Were you hesitant about the intimate scenes on the show?
Building trust and comfort with our scene partners was a key focus of the acting workshops. I was lucky to have Moses Koul and Cwaayal Singh, both impeccable professionals and wonderful supports, as my scene partners. The intimacy between our characters was unique, it was driven more by power dynamics than romance. We approached these scenes with that in mind and made sure to have an intimacy coordinator on set for guidance. Intimacy choreography is a technical process, with every beat of the scene pre-designed, much like stunt choreography. Working with an intimacy coordinator allowed us to execute these scenes with confidence and precision, adding another layer of authenticity to our performances. 
The show received mixed reviews...
'Class' is a ground-breaking young adult thriller that pushes the boundaries of the genre and keeps you on the edge of your seat from start to finish. With its thought-provoking commentary on a range of social issues and its diverse cast of characters. 'Class' offers something for everyone. Its visually striking style invites viewers to reimagine spaces and to experience the story as either a voyeur or an empath. What's truly remarkable about 'Class' is that, depending on your own context, you can approach the show from different perspectives and have a unique viewing experience. The show has generated a lot of buzz, and it's exciting to hear that no two groups of people have the same favourite characters, moments, and scenes. This level of engagement and diversity of experiences is a testament to the show's impact and its ability to resonate with audiences in new and exciting ways.
What kind of roles are on your wishlist?
Being a cinema buff with an academic degree in film making, my joy for acting is primarily fuelled by my love for film making. I want to play them all. My hear especially yearns for the challenge of comedy. As a boxer, I would bring a dynamic edge to action roles - an army woman or a cop. And as a die-hard romantic, I would be overjoyed to bring my softer side to the forefront and immerse myself in a full Bollywood experience. With my love for film-making and my charismatic personality, I am confident that I have what it takes to bring any character to life in a truly captivating way.
Also Read: Saif Ali Khan's Black Knight Films and Endemol Shine India to adapt hit Nordic drama 'The Bridge' Are you excited for Love Again starring Priyanka Chopra and Sam Heughan?