Inside Edge actress Flora Saini in conversation with mid-day.com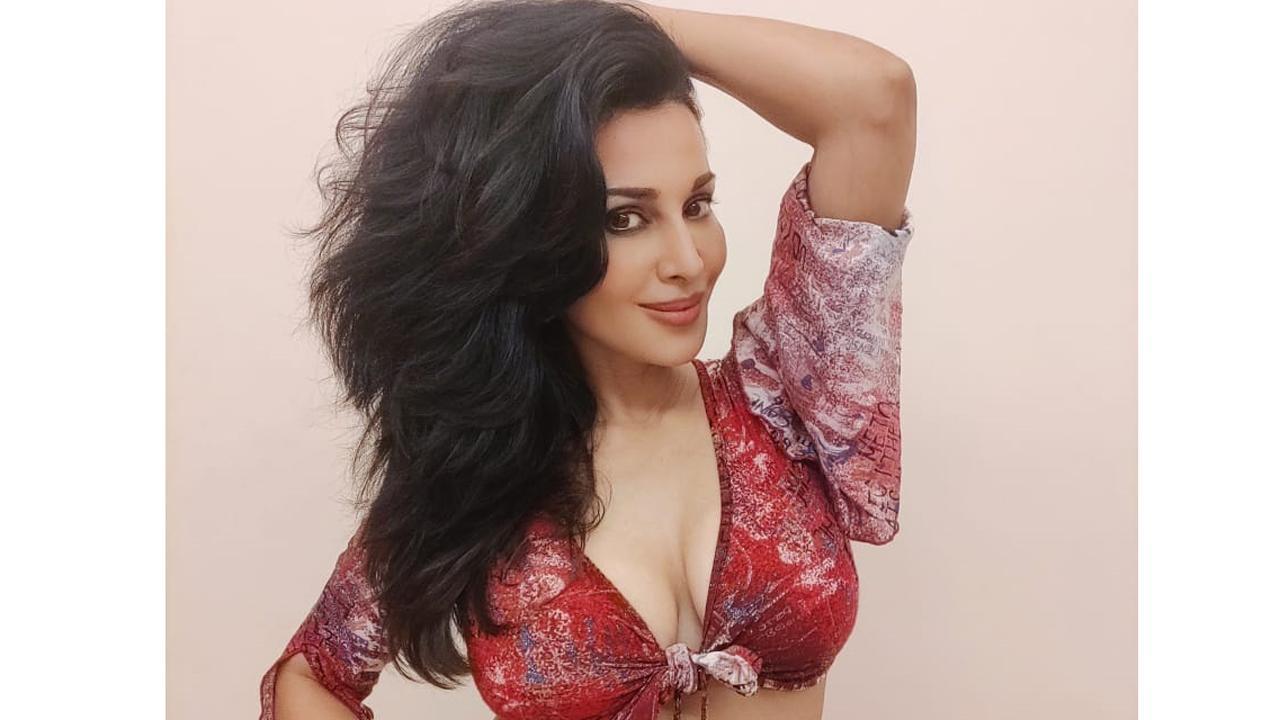 Flora Saini
Flora Saini, is all excited about season 3 of Inside edge, the web series that revolves around cricket. The actress speaks about her family's love for the game, how OTT has been a game changer and her sexy image.
What are your earliest memories of cricket?
My mom and dad watched cricket a lot especially the India-Pakistan matches. My dad being in the Army, he was posted in Kolkata back then. My grandfather even remembered which player scored how many runs and he watched reruns as well, you could ask him the details even in the middle of the night. They had this group where people would come home and discussed how each player fared in the match and what mistakes they made. When we didn't have access to TV, we used to listen to commentary on the transistor.  While growing up, I remember the streets being empty on days when India-Pakistan matches aired. So, it was surreal to shoot on the field, for Inside Edge 3. Just the feeling of entering a stadium was amazing. My mom says when she watches the series it feels likes she watching a match in the stadium.
ADVERTISEMENT
Your thoughts about Inside Edge season 3?
It feels very good to be back. We have had three seasons and been nominated at the Emmys. It feels so good to be part of such a lovely show and beautiful people who are part of the team.
How has OTT changed things for you as an actor an as an audience?
As an actress, it's the fact that there's so much scope. The whole concept of the main lead has changed, it's more about characters and the fact that we go into seasons. A smaller character in one season could evolve into something massive. There's no main lead, second lead in OTT, it's character based and anybody can shine. If Inside edge was made as a movie format, you would be left feeling something is lacking! Even season one had so many parallel stories running together, giving it a completion is so tough. As an audience, Covid-19 has changed the way we see things. The best thing that happened is so many Malayalam films are being rediscovered. The world has become smaller, we are watching so much international content and people abroad are watching our content.
You have a bold and sexy image…
Gandii Baat did extremely well so that image got created. The fact that people watched and loved it makes me happy. Like no one can see the actor who played Ram in Ramayana play any other role. My film Stree did extremely well but people don't see me as a chudail. With every role that you do and every series that's a hit, things change.
Your wish list for the coming year?
I have lots of wishes! To work a lot, earn a lot of money and spend all of it travelling. Also, to magically be able to develop a metabolism where I can eat anything without gaining weight.
"Exciting news! Mid-day is now on WhatsApp Channels

Subscribe today by clicking the link and stay updated with the latest news!"
Click here!