As she forays into web with Aranyak, Raveena launches trailer with a special visual experience in Lonavala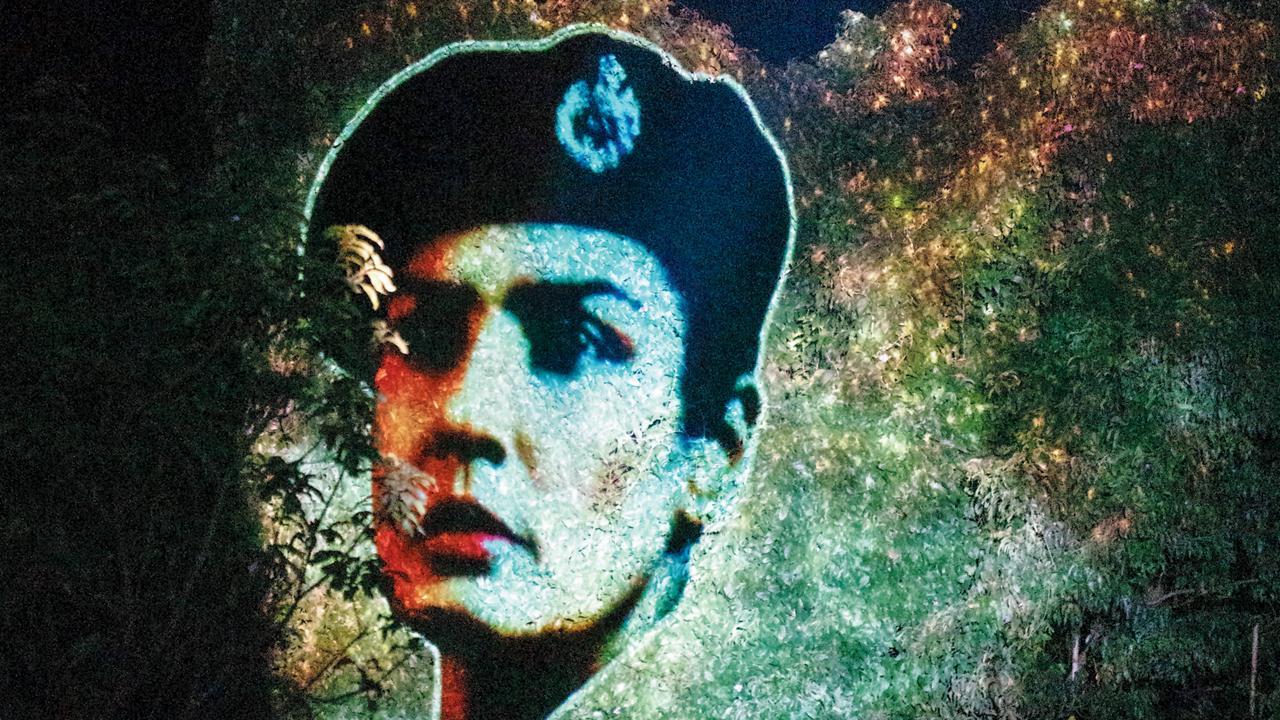 Glimpses of the cast were depicted using projection mapping
Imagine 25 people in the heart of a forest plunged into darkness. Somewhere not too far away, eerie music begins to play. As if on cue, the trees around start lighting up, one by one. Sounds like the opening scene of a thriller? Here's the twist though — the 25 people are journalists, and the forest, in reality, the lawns of the Hilton Shillim Estate in Lonavala.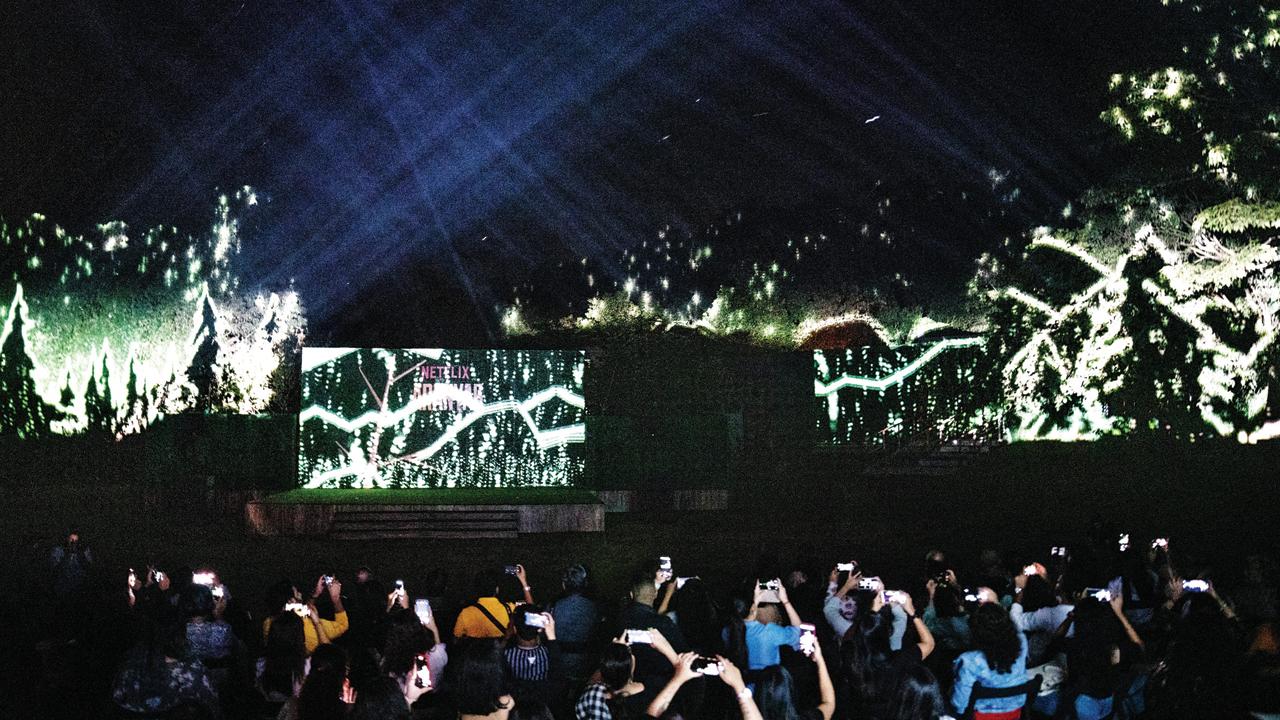 The imagery of a dense forest
ADVERTISEMENT
On Monday, Netflix India launched the trailer of Aranyak, which marks the OTT debut of Raveena Tandon, in a special event. It won't be wrong to say that the makers brought the fictional town of Sironah — in which the series is set — alive in Lonavala. Before we had a dekko at the two-minute trailer, we experienced the spooky universe of the crime thriller. Glimpses of the cast and the trailer were projected on the trees around, using 100-feet projection mapping, as the play of light created imagery of a dense forest around, all set to a spine-chilling score. We weren't the only ones impressed by the experience — Tandon, who came on stage soon after, summed it up: "Earlier, we used to have mahurats. Today, when I saw this, I was overwhelmed."
Also Read: Women should get due emotional support from family: Raveena Tandon ahead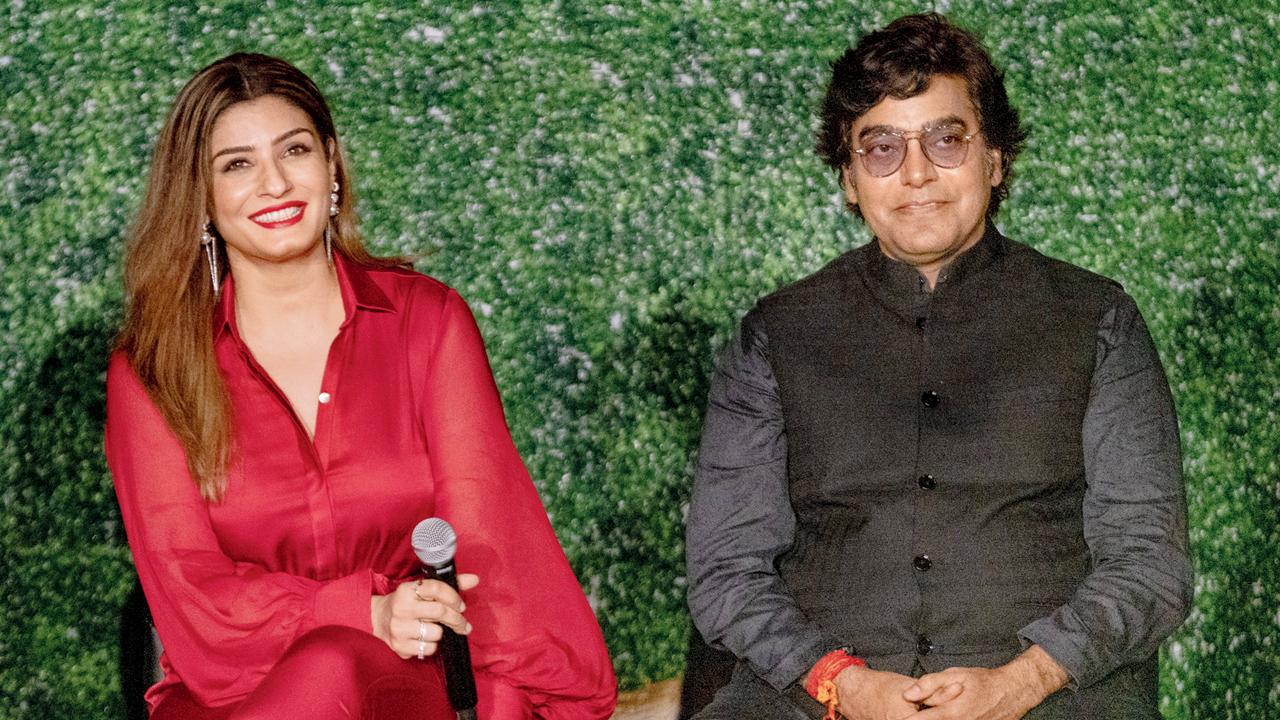 Tandon with Rana at the event
The actor, who was joined by Ashutosh Rana, Meghna Malik, director Vinay Waikul and producer Rohan Sippy, said she felt like a debutant all over again. "My first film Patthar Ke Phool [1991] was with Sippy Films, and now, my OTT debut is with them. Life has come full circle. Since 1991, I've been in front of you. I hope [this] will mark [the beginning of] another 30 years of you tolerating me," she laughed. At odds with their supernatural thriller, the mood was light-hearted as Sippy joked, "I have aged 60 years. But she still looks like she did in 1991." Tanya Bami, series head, Netflix India described Aranyak as a "propulsive thriller", adding that every woman will identify with Tandon's character. 
Also Read: Raveena Tandon makes her digital debut with Aranyak, shares the trailer