Allegations of domestic violence have surfaced in the marriage of Indian Matchmaking star Pradhyuman Maloo and wife Ashima Chauhaan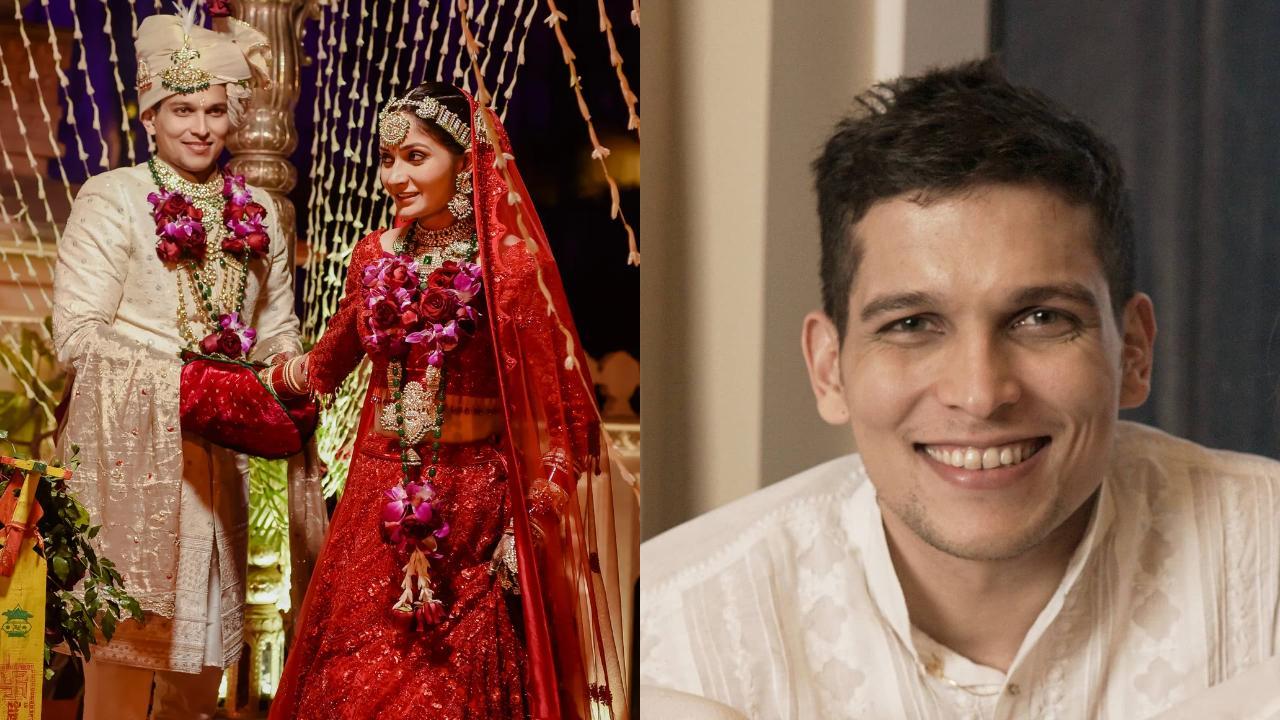 Source/Instagram
Pradhyuman Maloo is embroiled in controversy as his wife Ashima Chauhaan files allegations of domestic violence against him and his family.
The couple, who celebrated a grand wedding after two years together, has been thrust into the spotlight with Chauhaan`s claims of enduring physical and emotional abuse, along with alleged harassment and blackmail.
Ashima Chauhaan`s legal representative emphasizes the gravity of the situation, indicating that the matter is under investigation. Maloo expresses surprise and aims to address marital issues through legal channels.
In a surprising turn of events, Pradhyuman Maloo, the entrepreneur who gained fame from the first season of 'Indian Matchmaking' in 2020, has found himself entangled in unexpected legal issues. Known for his selective approach to marriage proposals and his high expectations for a life partner, Maloo made a return to the show's second season in 2022, this time having found love off-screen with actor-model Ashima Chauhaan. However, as reported by HT, what appeared to be a blossoming romance has taken a distressing turn as new information comes to light: an FIR (First Information Report) has been lodged against Pradhyuman Maloo and his family by the Mumbai Police.
The allegations against Maloo and his family center around serious accusations of domestic violence, with the filing made by his wife Ashima. The couple, who had been together for two years, marked their commitment with a grand wedding ceremony in Udaipur, Rajasthan, in February 2022. The narrative shifted dramatically, however, when Chauhaan left their shared residence in September 2022. According to the FIR, she asserts enduring both physical and emotional abuse from her husband and his family. Additionally, she claims that her own family was subjected to blackmail and harassment during this trying period.
ADVERTISEMENT
Advocate Anmol Bartaria, representing Ashima Chauhaan, emphasizes the gravity of the situation. He remarks, "The allegations with FIR lodged are grave and concerning with domestic violence and constant mental, physical abuse at its core. The matter is in the investigative stage and should be carried in full swing. Ashima is in the process of taking appropriate legal proceedings against the accused in accordance with law." Bartaria also clarifies that Chauhaan is not in a suitable mental state to provide statements due to the emotional trauma she is enduring. She is currently staying with her family in Bengaluru.
In response to the FIR, Pradhyuman Maloo expressed genuine surprise. He shared, "I don't know about it. To the best of my knowledge, we are in settlement talks with lawyers to resolve our marital issues amicably." Reacting to the unfolding situation, Rushali Rai, one of the potential matches for Maloo on the show, expressed disbelief. She commented, "He doesn't seem like that person. I heard that they are breaking up but didn't know about domestic violence. As far as I've known him, this can't be true."
As the legal proceedings unfold and investigations continue, the situation brings attention to the complexities of relationships and underscores the gap between public perception and private realities.
"Exciting news! Mid-day is now on WhatsApp Channels

Subscribe today by clicking the link and stay updated with the latest news!"
Click here!