Armed with a well-researched script, Ishwak Singh on bringing alive the role of physicist Vikram Sarabhai in Rocket Boys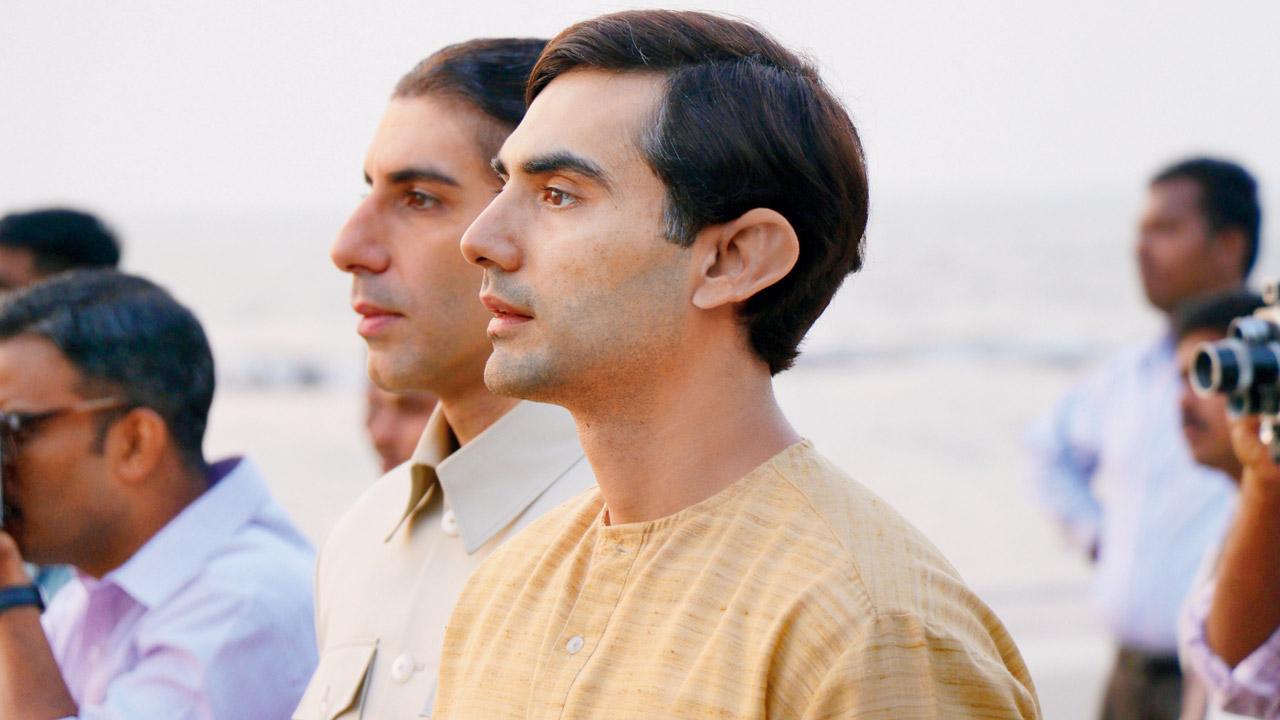 Rocket Boys
After several blink-and-miss roles, Ishwak Singh created an impact with his act as an idealistic cop in Paatal Lok, following it up with an earnest performance in Unpaused. With his portrayal of Vikram Sarabhai in SonyLIV's Rocket Boys, the actor has shown once again that he can slip into difficult roles, with ease. In a chat with mid-day, Singh talks about becoming the physicist on screen and how the show's biggest win is its remarkable writing.
Edited excerpts from the interview.
What was your first reaction when this role was offered?
I was excited. After all, it's not every day that you get a part where everything is up your alley. I wanted to do work that involves great writing, and the show [offers that]. Early on, I got to read a part of the script during the auditions, and I knew it was a human story. When I started reading the episodes, it seemed like a great piece of literature. It makes me aware of the world of science.
How much of Vikram Sarabhai's life were you aware of before?
I was aware of him. I had the opportunity to [see] Mallika Sarabhai perform at Darpana Academy of Performing Arts. Vikram Sarabhai started IIM [Indian Institute of Management], he is the father of Indian space research, but it was [fascinating] to know the circumstances and the resources with which he created all this. It was inspiring to know about the anecdotes, which can easily be transformed into multiple stories. No matter how much research I did, I didn't feel the burden of playing a character like that. 
How much of the story is fictionalised?
For me, the script was the bible. That said, I also referred to his biography, Vikram Sarabhai: A Life written by Amrita Shah. I kept going back to the book to know Vikram. In the series, everything is factual and authentic, to the point that at times, I felt the script was more informative than the biography. You can't call it fictionalising; it is more like filling in the blanks.
Was there a part of Sarabhai's story that didn't make it to the final cut?
That's a question for the writers. Since I got to know him through the research and script, I think all the significant aspects of his life [were portrayed]. The family was involved in the making of the story at an early stage. Some things may not have found their way into the script, but it was complete [in its own way].
Did you identify with Sarabhai's ideologies against making an atom bomb?
If you have read Sarabhai's [biopic], the series will be an eye-opener. This man was brilliant, highly educated, had everything at his disposal, and was a great thinker. I find no reason to not subscribe to his ideology. I didn't require great acting skills to get into the mind of Vikram Sarabhai because I could understand where this man is coming from.
How was it to work with Jim Sarbh?
I love Jim's work and also envied him for the kind of hustle he has been through. I have seen him make suggestions about how we could [do a scene], during the workshops. We wouldn't necessarily agree on everything, but there was always mutual respect. It was a collaborative effort — one of the reasons why I always want to work with new-age filmmakers like Abhay Pannu.
You have Berlin up next.
I love Atul Sabharwal's [director] writing. We are already doing workshops; the character is creeping inside and becoming a part of me.