Khushi Dubey, known for her role in 'Naaginn', has shared her experience of sustaining an injury while filming an action scene with co-actor Zayn Ibad Khan for the third season of the web series 'Aashiqana', where she plays the character of 'Chikki'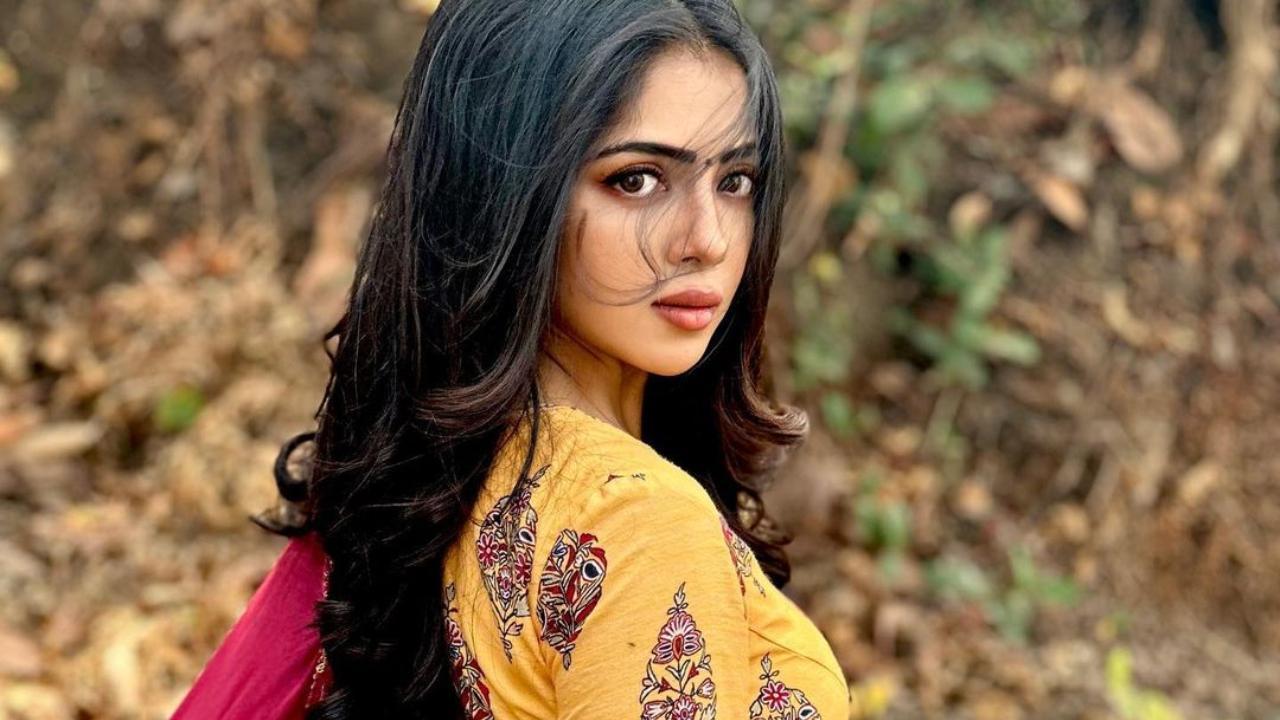 Khushi Dubey's Instagram
'Naaginn' actress Khushi Dubey, who is now seen playing the role of 'Chikki' in the third season of the web show 'Aashiqana', shared her experience of getting injured on the sets while performing an action sequence with co-actor Zayn Ibad Khan.

She said: 'There was a very difficult sequence where Zayn and I had to come down along a building under construction using a harness. We had to keep our bodies balanced and were completely dependent on the ropes and the harness. I have not done this before. This was the most fun sequence because it gave me vibes like the ones in 'Khatroon ke Khiladi'.'

Khushi, who is known for her work in 'Kaisa Ye Pyar Hai', 'Baa Bahoo Aur Baby', 'Kasamh Se' and 'Rakhi, Atoot Rishtey Ki Dor', added that even after getting a deep cut on her skin, she was so involved in the scene that she continued to shoot without taking a break.
Khushi made her debut as a child actor with the film Ankahee. Aftab Shivdasani and Esha Deol star in the romantic thriller Ankahee, directed by Vikram Bhatt.
ADVERTISEMENT
In the film, Khushi played the role of Baby Sheena.
Also Read: Happy Family: Conditions Apply- Ahead of season finale, here's a recap of the Prime Video series
Khushi has also worked in Bollywood films like Namaste London, Agneepath, Bombay Talkies, and Dil Dhadakne Do.

'Accidentally, a rope pierced through my flesh, near my upper arms. Zayn and I were being pulled up, which is why the rope tore my skin and I got a cut. Still, I was so much into the scene that I didn't realise it. I didn't feel the pain at that time, but later I could feel it. The pain was worth it. I am glad it worked out well.'

Directed by Gul Khan, 'Aashiqana 3' is streaming on Disney+ Hotstar.
(with the inputs from IANS)