Enjoying two releases in Four More Shots Please 3 and Tripling 3, Maanvi discusses her apprehensions of playing a bitter character in the women-led show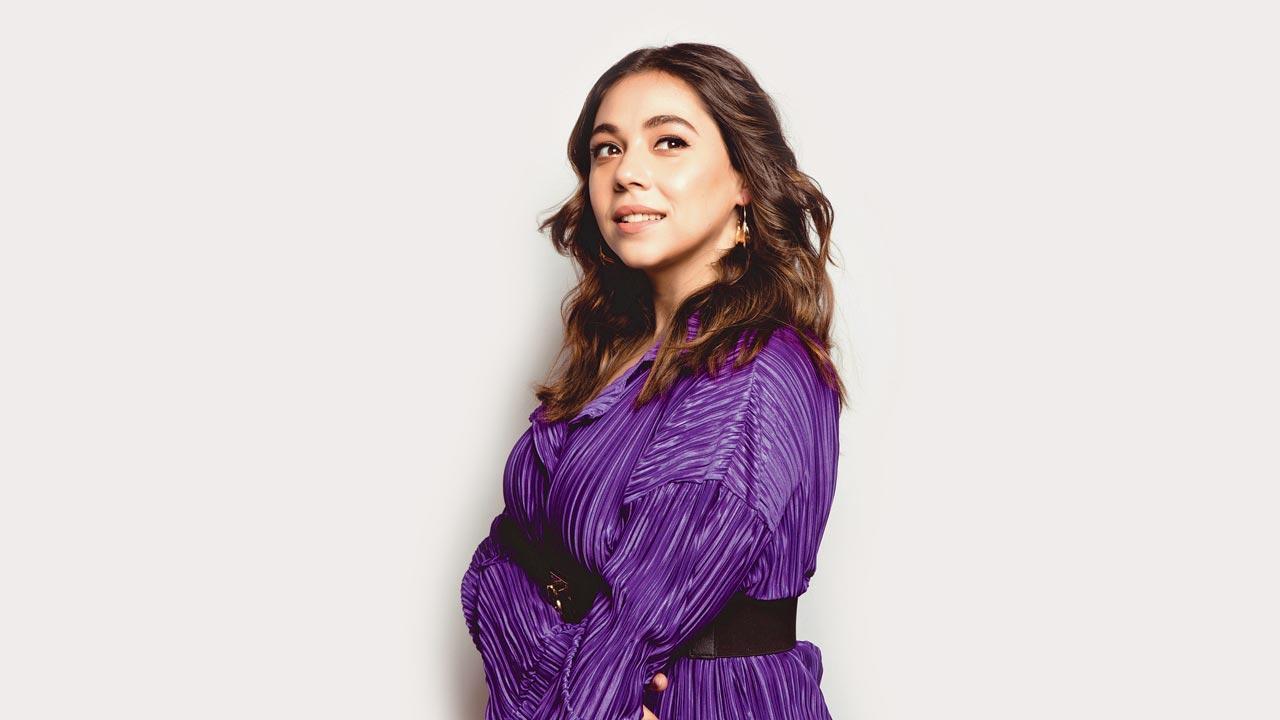 Maanvi Gagroo
How does it feel to have two shows dropping on the same day? "It gets hectic with the promotions," warns Maanvi Gagroo, before stating that she wouldn't trade "the fantastic feeling" for anything else. The universes of Tripling 3 and Four More Shots Please 3 are far divorced from one another, so are her characters. While she had to portray the confused Chanchal in Tripling, she had to also be convincing as the irrational and impulsive Siddhi in the Amazon Prime Video series. Over to the actor as she talks about the juggling act.  
 
Edited excerpts from the interview.
You had back-to-back releases with Four More Shots Please 3 and Tripling 3. Which show gave you more scope to perform?
In Four More Shots Please [FMSP], each character has a definite arc. So as Siddhi [her character], I had more to do in terms of performance. Tripling also [let me perform], but the show is about the fun element. Chanchal [her character] is not someone who cracks jokes or delivers punchlines. She doesn't have that impact, but Siddhi does.
ADVERTISEMENT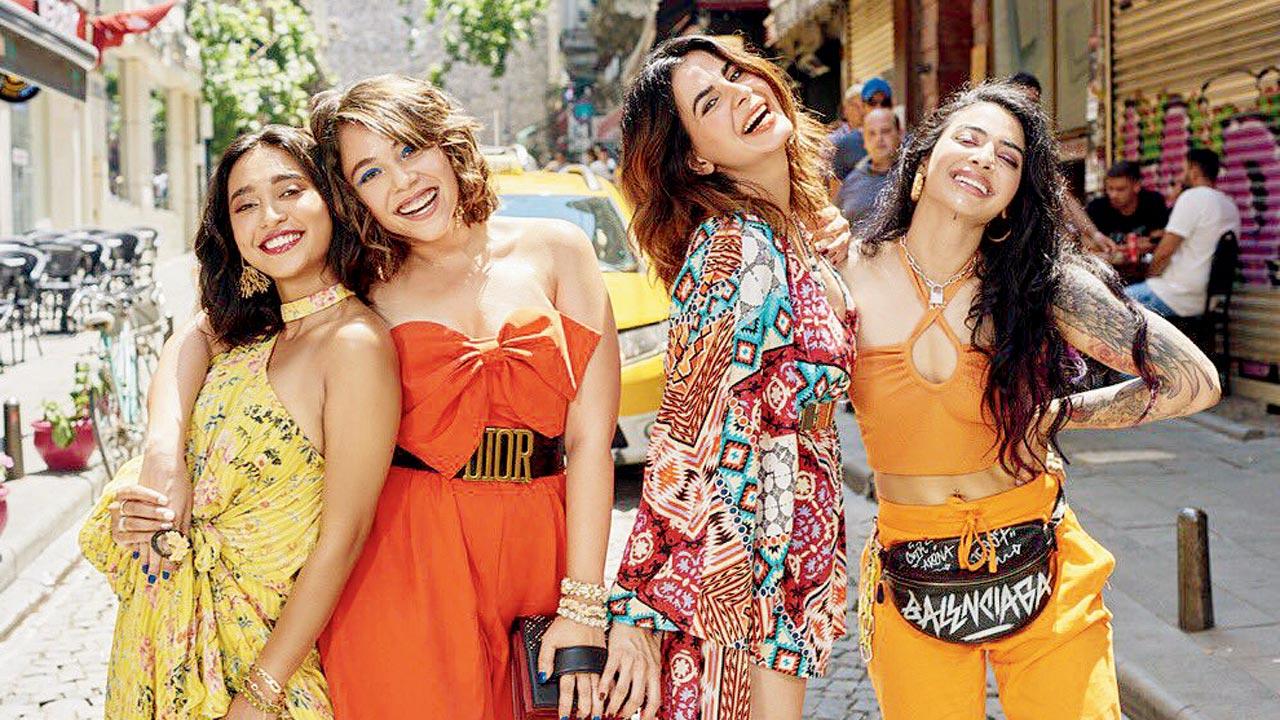 Stills from Four More Shots Please
Tripling was conceived as a road-trip show. Was it a conscious decision to not go on one this season?
Yes, Sumeet [Vyas] and I had discussed that we had already explored road trips in the first two seasons. We knew the audience loved the three characters, their parents and the familial dynamics. We wanted to stick to these pointers. Sumeet and I [felt] that season two was scattered, where we were going from one place to another. We lost the crux — the siblings and the family. By constraining the story to the family and their dynamics, we got the essence of season one back in the new edition.
Also Read: Kirti Kulhari shares interesting anecdotes about her character from Amazon Original Four More Shots Please season 3
Why was the track about your character's doubts in her marriage not pursued further?
I told the director [Neeraj Udhwani] that I wished we had delved deeper into this. Chanchal is comparing her parents' marriage to her relationship with Pranav [Kunaal Roy Kapur]. If they broke up, she would lose hope in her own marriage. But I wish we had gone deeper [to figure out] how it is wreaking havoc on her marriage. Here, the problem gets solved simplistically. But relationship issues are not solved overnight. It may be [explored] in the next season.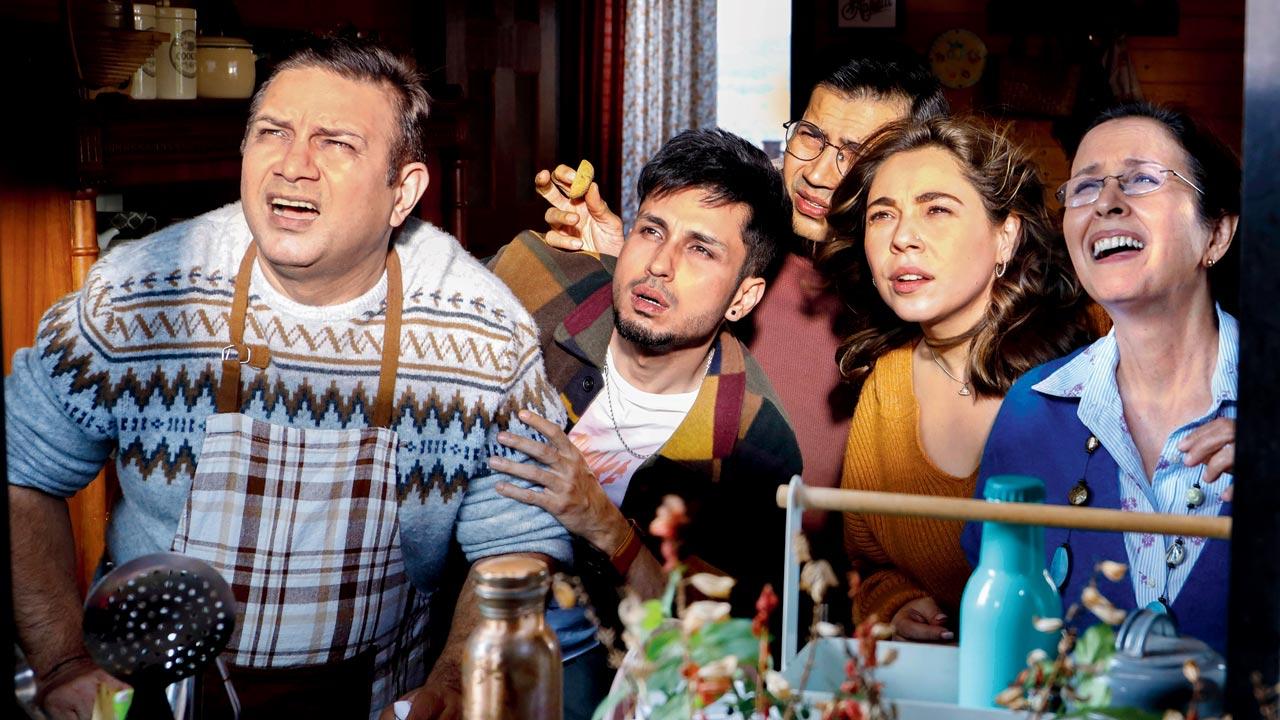 Stills from Tripling
In FMSP, your character underwent a shift. How did you navigate that?
During the pandemic, I was sh*t scared for my parents and the elders in my family. Right after the first wave, we shot FMSP. While performing [the track after Siddhi's father's death], I insisted on calling him dad, because I address my father as Papa. I had to avoid going in that direction. I was confused about what Siddhi goes through after [his demise]. I didn't agree with Siddhi being so annoying and erratic. In season two, she was the most loved character, and I feared that now, she would be hated. While shooting, I hated her, but the makers made me believe that it will all come together in the end. Finally, when I saw the season, I understood that she didn't know how to process her emotions.
How would you describe the camaraderie with your Tripling and FMSP co-stars?
My relationship with the actors is similar to that depicted on screen. With Sumeet and Amol [Parashar], it is like a brotherly relationship. I call up Sumeet whenever anything happens in my life. I am always bullying Amol and getting away with it. I have a different equation with each of the girls of FMSP. If I need to hang, I call Sayani [Gupta]. For gossip, I call Bani J, and when I want to discuss career choices, I call Kirti [Kulhari].
"Exciting news! Mid-day is now on WhatsApp Channels

Subscribe today by clicking the link and stay updated with the latest news!"
Click here!