Traditionally Indian OTT has unarguably given us strong content, however, the opulence and largeness of scale and frame was always missing, which is why Sanjay Leela Bhansali's directorial debut on the platform is that much more significant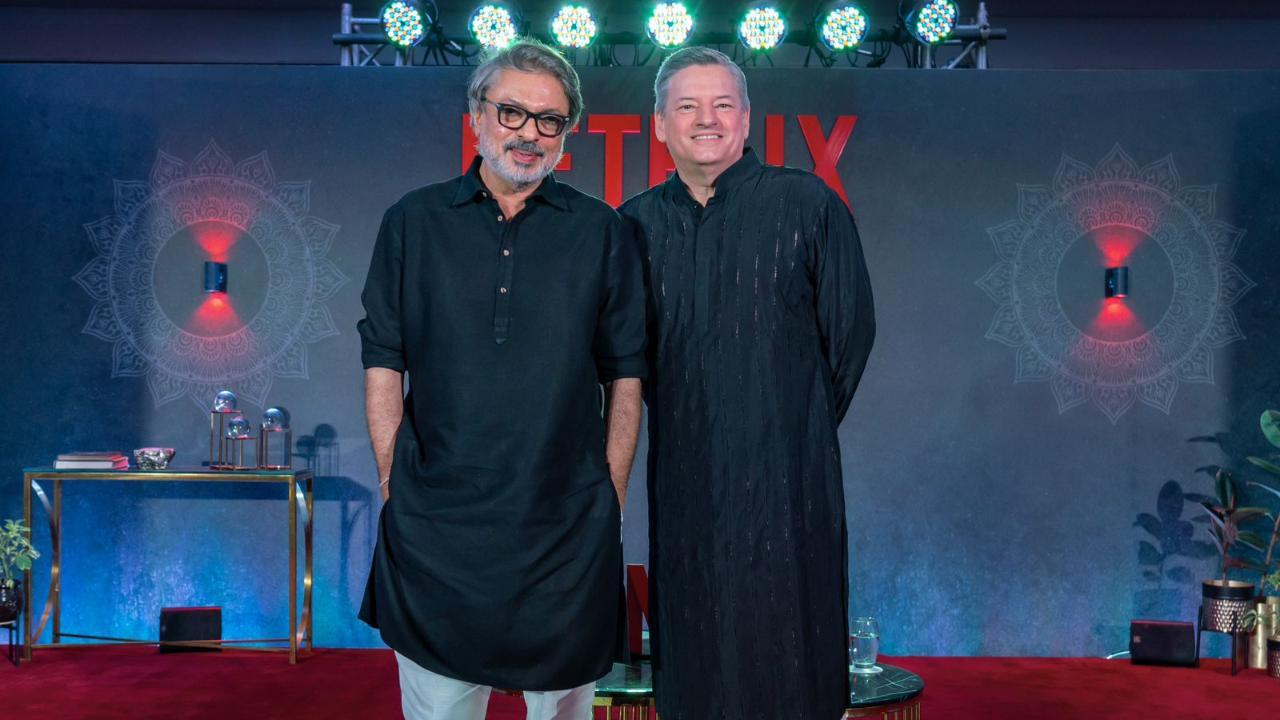 Sanjay Leela Bhansali and Ted Sarandos
Sanjay Leela Bhansali is all set to make his global OTT directorial debut with 'HeeraMandi' which will stream exclusively on Netflix. With 'Heeramandi' the filmmaker brings his majestic flair to stories of love and betrayal in the lives of courtesans in pre-independence India. 
While OTT has witnessed a boom like never before post the pandemic, this development is testimony to how the platform has truly come of age bringing audiences across the globe Indian stories drenched in culture, vibrancy and opulence.
ADVERTISEMENT
Traditionally Indian OTT has unarguably given us strong content, however, the opulence and largeness of scale and frame was always missing, which is why Sanjay Leela Bhansali's directorial debut on the platform is that much more significant.
The platform just got bigger with the creative maverick foraying on it and one such testimony to the statement was Netflix's Co-CEO Ted Sarandos flying down to India to announce the project, something that has never occurred for an individual OTT series or film in India.
The two discussed the expanding world of Indian and global storytelling and the changing tastes of audience viewership followed by a glimpse of what's to come from Bhansali's first global drama series. While we can expect his signature storytelling and magnificent visuals in this series starring Manisha Koirala, Sonakshi Sinha, Aditi Rao Hydari, Richa Chadha, Sharmin Segal, and Sanjeeda Sheikh, audiences can also anticipate some unique compositions and music that promise to linger, just like his stories.
Also Read: Alia Bhatt and Ranbir Kapoor win Dadasaheb Phalke International film festival awards 2023
This leaves us asking -Will Sanjay Leela Bhansali's 'Heera Mandi' be India's answer to a globally sensational series? Considering his legacy of filmmaking and storytelling, the auteur is well on his way to achieving just that!