Having recently wrapped up Girls Will Be Girls, Richa-Ali ready with second production Underbug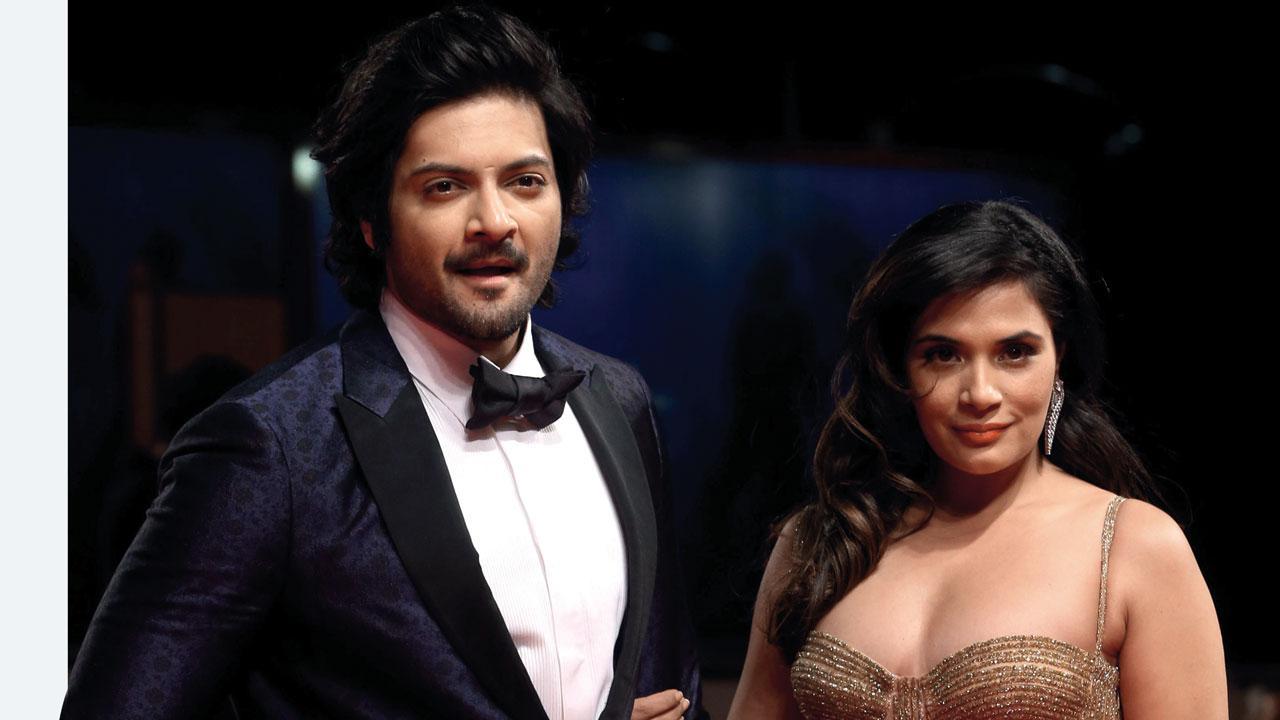 Ali Fazal and Richa Chadha
Their new role of producer appears to be suiting Richa Chadha and Ali Fazal nicely. Only two months after they wrapped up their maiden production, Girls Will Be Girls, the producer duo have thrown their weight behind another project. They have come on board as executive producers of Underbug, a psychological thriller fronted by Fazal. Shujaat Saudagar's directorial venture, which was shot in the interiors of Maharashtra in late 2020, was screened at the Slamdance Film Festival in Los Angeles last month.
With Underbug receiving a positive response at the festival, Chadha is confident that films belonging to a niche genre can attract global audience. "It was a proud moment for us because Underdog represented Indian cinema on such a huge global platform. This is a great time for cinema as Indian movies are getting wider reach," she says.
Also Read: Inspired by her role in Bhansali's Heeramandi, Richa Chadha to pursue further training in kathak
The psychological thriller, also starring Hussain Dalal, revolves around two characters who take refuge in an abandoned house. For Fazal, the project is doubly special as it sees him as a producer and actor. "I am emotionally involved with the movie. It was made in confused and stressful circumstances. Since the first reactions were positive, it gave us a lot of confidence," he shares.