This 'Taming of the Shrew' adaptation is directed by Akarsh Khurana and stars Prajakta Koli, Shikha Talsania, Adhaar Khurana and Chaitnya Sharma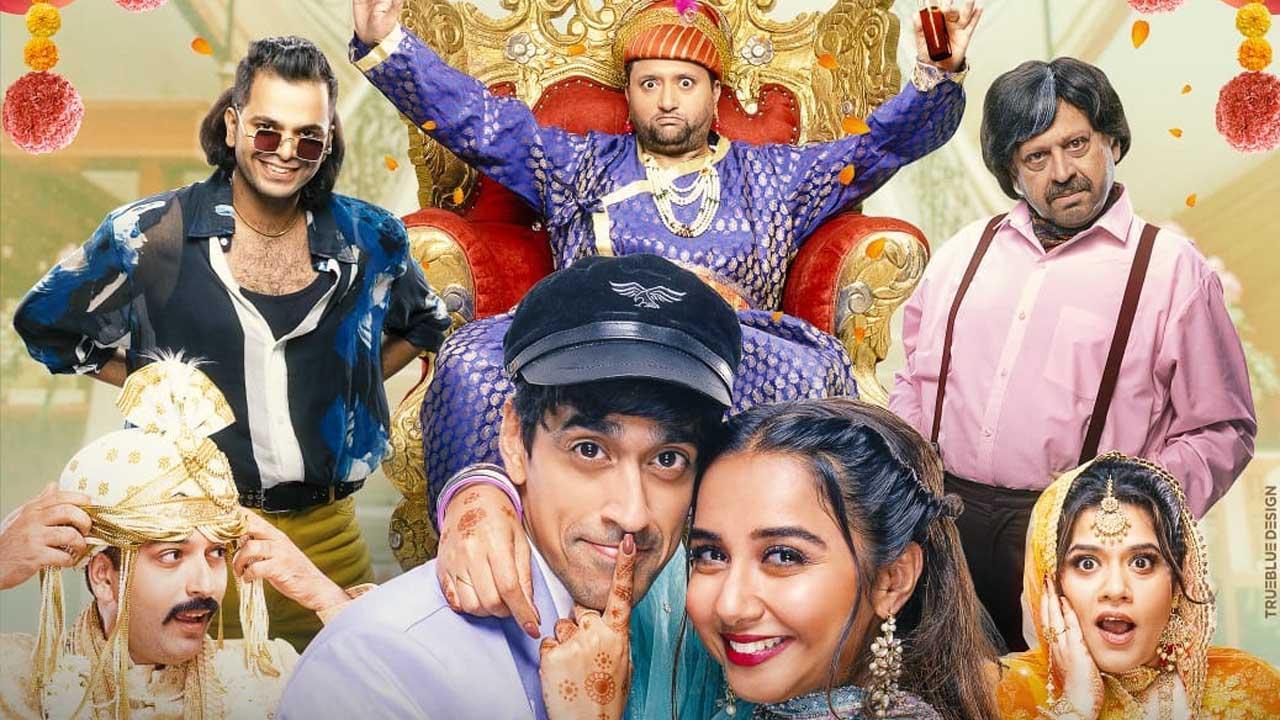 'Yeh Shaadi Nahi Ho Sakti'
With a promise to present 'Har Din Naya Drama' to the television audience, Zee Theatre has announced 'Yeh Shaadi Nahi Ho Sakti', an adaption of William Shakespeare's famous comedy 'Taming of the Shrew'. Drenched in 90's nostalgia, this visual feast is directed by cinema and theatre veteran Akarsh Khurana and stars Prajakta Koli in her teleplay debut along with Shikha Talsania, Chaitnya Sharma and Adhaar Khurana. The central conflict of the plot is that love birds Lakshman (Chaitnya Sharma) and Priya (Prajakta Koli) cannot marry each other till the latter's elder sister Pallavi (Shikha Talsania) gets married. Lakshman then devises a hilarious plan and tries to get Pallavi hitched to an eligible NRI groom (Adhaar Khurana). What follows is absolute mayhem, endless fun, and impossible wedding moments.  
Talking about the rollicking entertainer that will be premiered on 19th February on Tata Play Theatre, Director Akarsh Khurana says, "Some stories are just an absolute joy to tell, and 'Yeh Shaadi Nahi Ho Sakti' was one such project from the very beginning. The cast and crew and I absolutely loved blending the colourful quirks of the 90s with the comedic genius of Shakespeare, both of which I grew up loving. Writer Adhir Bhat's script, Lisha Bajaj's hilarious one-liners, and the energy of the actors brought the house down every time we rehearsed. I have no doubt that the audience will enjoy this story immensely."
ADVERTISEMENT
Sharing her experience, actress Prajakta Koli adds, "I have done theatre before and working with Akarsh has always been a treat. He is like a mentor and guide to so many young actors and I always go to him to have heart-to-heart conversations. Even though he is a prankster, he always draws the best out of actors and I trusted him completely to guide me through my first teleplay and had an absolutely wonderful time on the sets. The joy we experienced during the shoot is palpable in the final cut. The audience is going to love that this teleplay is so 'extra' and packed with so much fun!"
Actress Shikha Talsania who plays Pallavi in the teleplay says, "Shakespeare + the 90s + Akarsh + collaborating once again with dear friends = Yeh Shaadi Nahi Ho Sakti. I had a great time playing Pallavi, took inspiration from all the actors of the nineties that I've adored and brought a whole lot of my own madness to it."
Witness this impossible wedding drama 'Yeh Shaadi Nahi Ho Sakti' at Tata Play Theatre on 19th February at 2 pm and 8 pm!
Also Read: Ektaa R Kapoor and Shobha Kapoor exit Alt Balaji, Vivek Koka takes charge Who deserves to win MTV Splitsvilla X4?