Asserting that the entertainment industry hasn't exploited his brother's true talent, Rohit Roy discusses directing him in an upcoming web show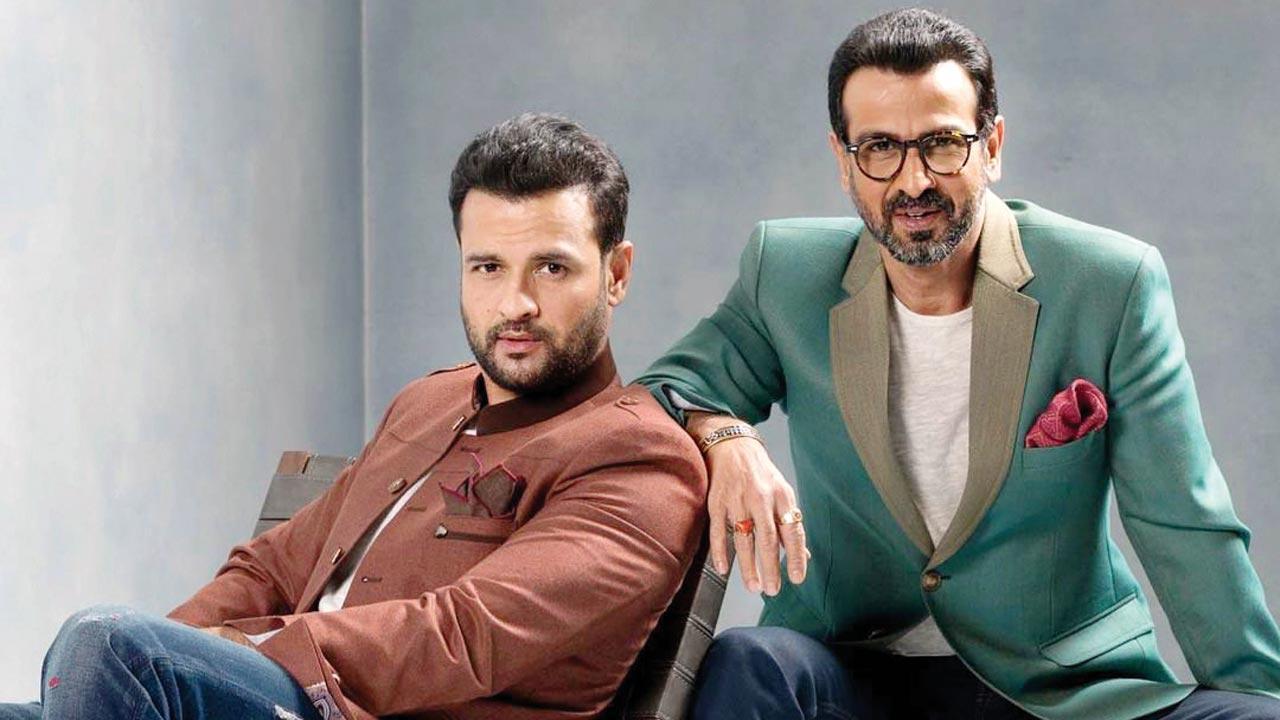 Rohit Roy with brother Ronit Roy
After featuring with him for the first time on screen in Kaabil, Rohit Roy is set to direct older brother Ronit in a crime thriller. The digital offering, which marks their web debut, is a crime thriller, and a brainchild of Rohit.
"There is a side of Ronit that has never been explored. No one has seen his inherent charm—the dimples and twinkle in his eyes—because he mostly played [roles aligned with that of] the strict dad in Udaan. In my show, he plays a part that's in accordance with his charming self. People loved the fact that Ronit and I are coming together. I am working on the second draft of the script," says Rohit, who is currently celebrating his 22nd wedding anniversary with wife Manasi at a luxury hotel in the suburbs.
His short film, Broken Frames, directed by Ram Kamal Mukherjee, has been selected for the Madrid International Film Festival, which will be held in August. "It's the highlight of the past few dark months. If things go well, I will attend it—whether virtually, or in person. Broken Frames is about a married couple, and an incident which creates a ripple in their relationship. A happy marriage is one that lasts, and Maansi and I have shared some beautiful years."
 On his plate is Vikram Bhatt's OTT web series, Maya, an erotic relationship drama about a small-town couple coming to Mumbai.
Also Read: Ronit Roy: Hard to stay real when you see fake doing so well