In the race for Best Supporting Actor (Female): Series gong for Four More Shots Please at mid-day and Radio City Hitlist OTT Awards, Shilpa Shukla says her character's courage drew her to the role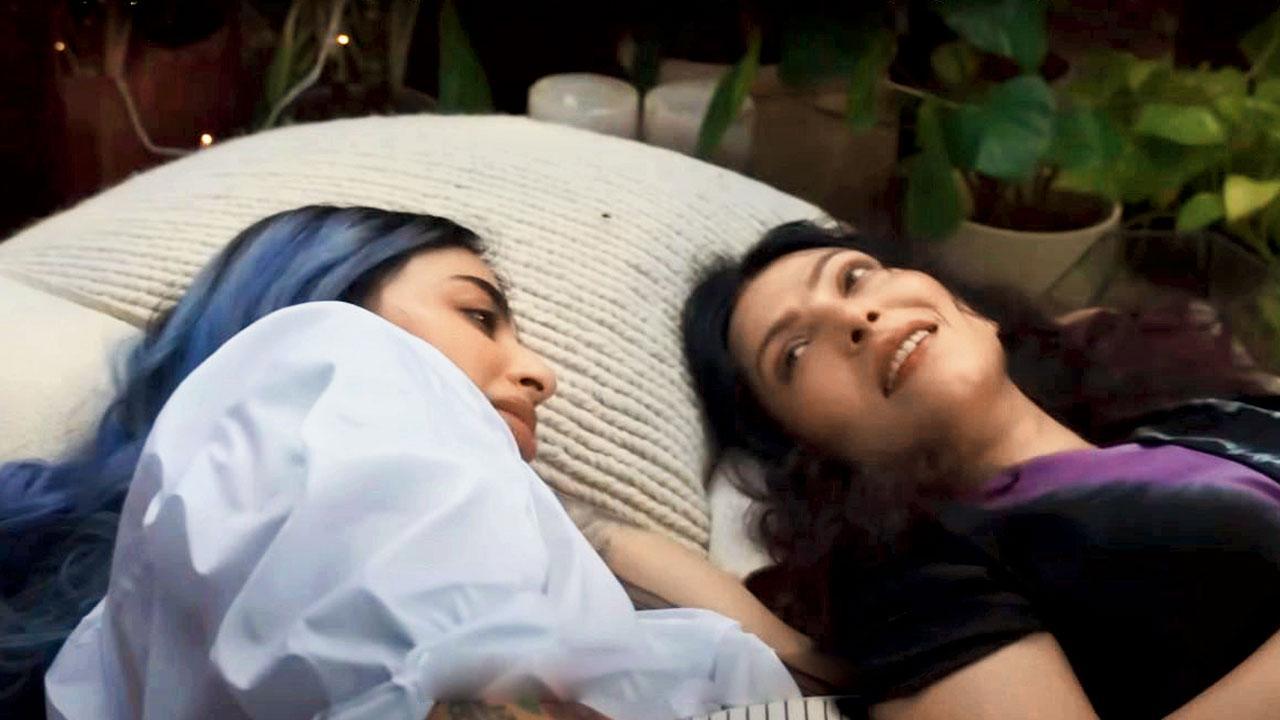 Four More Shots Please
You don't need to be present in every scene to make an impact. Often, the substance of a role far outweighs its screen time. Shilpa Shukla's firm belief in this idea led her to portray Meher in the third season of Four More Shots Please. Today, she feels rewarded as she has been nominated in the Best Supporting Actor (Female): Series category for the brief role. "I feel happy that my performance has been noticed," she smiles.
Since its inception, Four More Shots Please has given us four women who live life by their own rules. Shukla's Meher was arguably the most fascinating character in the third edition. The actor infused care and courage into her Meher — a single mother who, after years of living in a marriage of convenience, falls in love with Bani J's Umang. Shukla says her character's individuality spoke to her. 
"Celebrating women who cannot be put in a box is always fun. As actors, we don't judge the characters we play; it becomes all the more fun when the audience doesn't, either. Meher was a unique part — imagine a woman who has lived half her life according to what should be, rather than what is. Her attempts to fit in clearly didn't work. [Then on,] it was liberating to portray her."
Also Read: Exclusive: Bani J shares her idea of Bollywood romance; how she envisioned Hrithik Roshan in her childhood
While her character may not have found the happy ending she sought, Shukla says her biggest win was that she stayed true to herself. "She got clarity after a life full of confusion. There is courage in her vulnerability. That's what she stands for." More about Four More Shots Please: A part of the Joyeeta Patpatia-directed season was shot in Italy.
Cast your vote for the Hitlist OTT Awards
Shilpa Shukla has been nominated in the Best Supporting Actor (Female): Series category for Four More Shots Please S03. The other nominees are:
>> Aishwarya Sushmita (Khakee: The Bihar Chapter)
>> Bani J (Four More Shots Please S03)
>> Neena Gupta 
(Panchayat S02)
>> Rytasha Rathore (Masaba Masaba S02)
>> Tillotama Shome (Delhi Crime S02)
There are 16 categories that the public can vote in. Log on to www.radiocity.in/hitlistott to cast your vote.
Voting lines close on February 22.