Tisca Chopra, who plays an IAS officer in Dahan, says the supernatural thriller questions society's customs and superstitious ways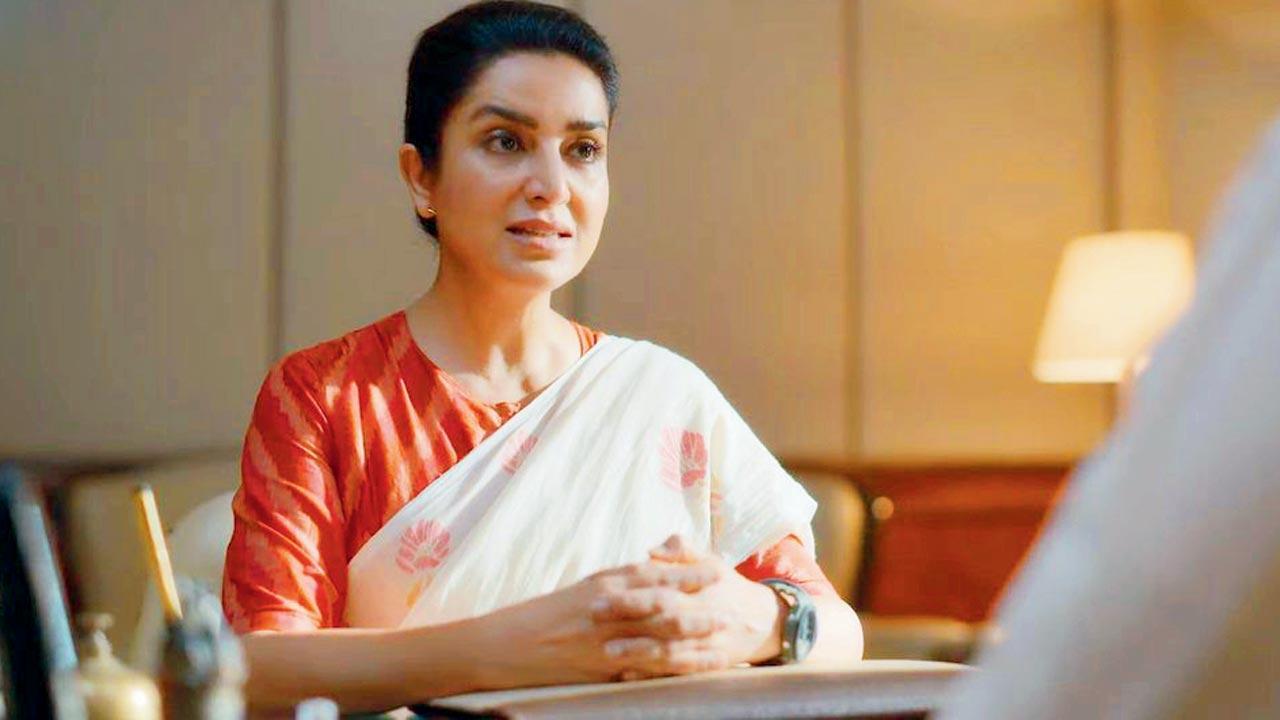 A still from the series
Supernatural thrillers are relatively few in Hindi entertainment, and those with roots in Indian mythology, even fewer. That's why Dahan — Raakan Ka Rahasya was an easy yes for Tisca Chopra. The Disney+ Hotstar offering sees her as an IAS officer, who spearheads a mining expedition in a Rajasthan village despite the villagers warning her that it may unleash a deadly curse. Through her character, director Vikranth Pawar — the mind behind the National Award-winning short film, Kaatal (2013) — attempts to battle age-old superstitions. "What I love the most about Dahan is how it captures the raw fear of each character, and their demons. My character Avani Raut fights personal and professional battles when she is caught in the crossfire of superstition and the supernatural, and reason and practicality on the other hand," says Chopra. 
Also Read: Tisca Chopra: If each one does his bit, won't have suffering
      
The September 16 release also stars Saurabh Shukla, Rajesh Tailang, Mukesh Tiwari and Ankur Nayyar, among others. While most horror offerings rely on jump scares, Chopra says Pawar has woven an intricate story that draws inspiration from ancient Indian customs and practices. She also credits the director for etching out layered characters with their own agendas and fears. "Avani is possibly one of the most complex parts I have played. She is stubborn, duty-bound and a woman who believes in progress and science, till she is confronted by things that have no clear explanation," says the actor, who was recently seen in Jugjugg Jeeyo.
ADVERTISEMENT
Play Quiz: How well do you know the late Television actor Sidharth Shukla Do you think `Brahmastra` will cross 100 Cr club after the boycott trend?