Bombay Underground is shifting its interests from zine fests to a full-fledged library that stores these alternate pieces of literature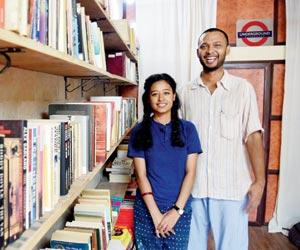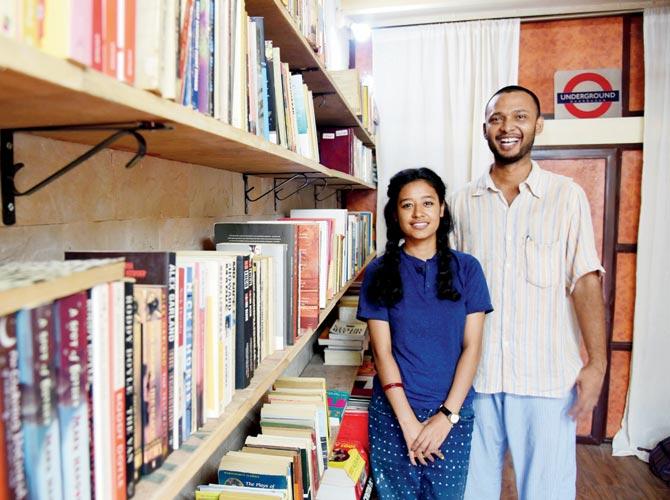 Aqui Thami and Himangshu S, the co-founders of Bombay Underground
Even as a layer of nostalgia starts to envelop the legacy of Strand Book Stall, the iconic SoBo shop downing shutters permanently last week ignited a larger conversation around the longevity of physical bookstores. How sensitised is the next generation to the tangible joy of flipping through pages before deciding on a title to purchase? What can be done to ensure a steady footfall at bookstores so that the entire industry doesn't fall to its knees? Or, is the advent of e-retailers already an indication that the epitaph of physical shops is being written? In other words, will the digital medium rewrite the entire course of reading, as we know it to be?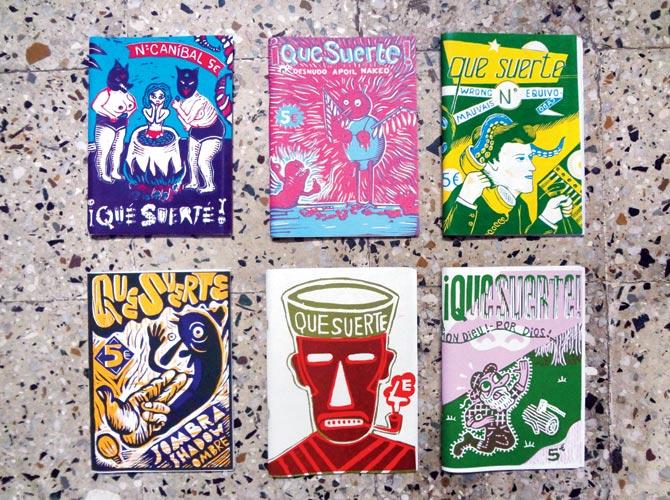 No, feels Himangshu S, who, along with Aqui Thami, co-founded Bombay Underground (BU), a platform that fosters independent publishing. Himagshu is busy at present giving the final touches to Bombay Zine Fest. To be held this weekend, it's an event that specifically showcases zines, or small art-heavy pieces of literature that are published independently, usually through a photocopier. Both international and Indian contributors will display around 300 titles in total, most of which will be on sale for around Rs100 to Rs500 each. That apart, visitors can also try their hand at making their own zines, along with engaging in conversations with like-minded people about this particular sub-culture.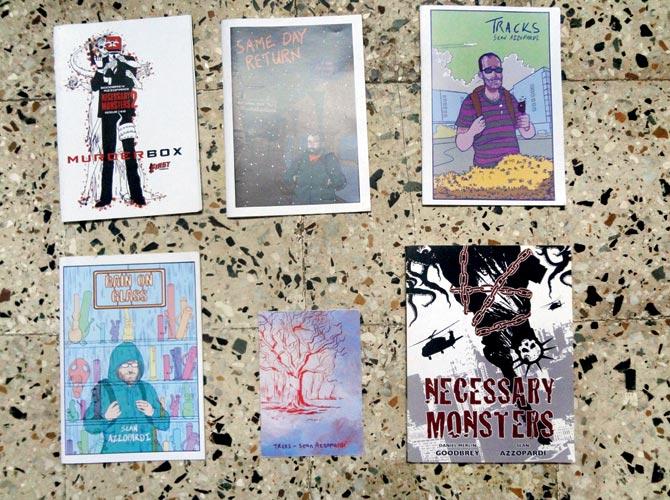 But the larger aim that BU has is to create a permanent physical library for zines. Its purpose, Himangshu tells us, will go beyond it being just a place where people can leaf through titles. "The more exciting part for us is the other things that happen around a space that has books. So, what we are looking at, more than just having a shop and a library, is everything from community-building to figuring out larger discourses and actions in a practical sense. And the whole participatory nature of piecing an idea together, and responding to actual things happening in a city, tends to happen in bookstores more than in other places. For example, all these independent bookstores that you see have always been a space for bringing people who are active on the ground closer to the public," Himangshu says.
He adds, "The zine fest will be a good time for us to reach out to and personally talk to a bunch of people who come regularly for Bombay Underground pop-ups. We can pitch the idea to them one-on-one — how about all of us collectively own a space? That would make it kind of easier, because the larger amount of about '6 lakh to start the library doesn't really come down to that much if 500 people think of doing it together. So, interacting personally with people will make a lot of sense."
With this participatory model on one side, BU is also taking the crowdfunding route to ensure that the library sees the light of day. That apart, whatever profit the organisation makes from its pop-ups, fests and workshops is also being diverted towards the ultimate aim. So, if everything eventually falls into place, Mumbai will have another venue where its citizens can experience the charm of being lost in a world of literature, minus the convenience of having it all at the click of a button.
And that charm is one of the reasons why, despite Strand shutting down, Himangshu feels that it's still premature to write off physical bookstores altogether. Yet, he adds that such places will have to reinvent themselves. "I feel that bookshops will need to be a library and a place for all sorts of [literature-related] activities as well. But the physical nature of a book will always remain. It might slow down and have a certain kind of audience only, before it becomes popular again. For, even if you look at zines, they had been on and off for many years before a total online takeover happened. And now everyone's hip about physical zines and things like that again," he explains.
On : March 9, 10 and 11, 12 pm to 8.30 pm
At: Kitab Mahal, Fort.
Email bombayunderground@gmail.com to contribute
Cost Rs100 to Rs500 per zine
Catch up on all the latest Mumbai news, current affairs from Mumbai, local news, crime news and breaking headlines here
Download the new mid-day Android and iOS apps to get updates on all the latest and trending stories on the go