Throughout this month, via #Inktober, illustrators and designers across the city are creating inspiring, surreal and quirky artworks. Follow them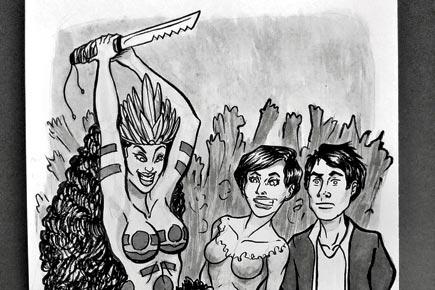 It started on October 1, 2009, when Jake Parker, comics' short-story creator and illustrator from the USA, started Inktober as a challenge to improve his inking skills. Back then, 10 people joined him. In 2013, he introduced the hashtag #Inktober and the initiative went viral.
The rules are simple: draw in ink, and post it online using the hashtag. In Mumbai too, artists are sharing their work on social media. Some are sticking to the prompt words put out on Parker's website, while others are creating their own daily themes.
ADVERTISEMENT
Our favourite picks: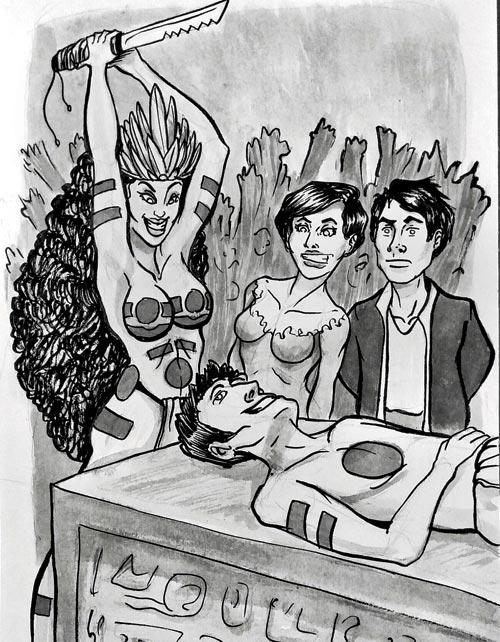 Vishal Bharadwaj
The illustrator and graphic designer who spends part of his year in Mumbai, calls his art a mixture of Mad Magazine, Amar Chitra Katha and last-minute panic. For Inktober, he has done fantastical creatures, robots and a lot of humour.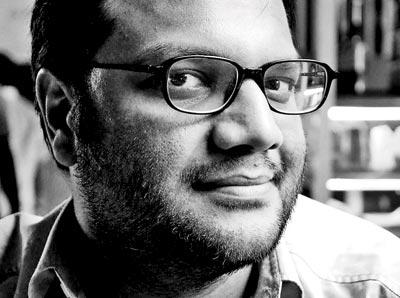 "I did this purely to create a little planning and a fixed, daily deadline. Usually I get bogged down in details because the design work is long and involved," he says. So far, he has used pencil and diluted sumi ink (India ink).
Log on to: www.instagram.com/allvishal/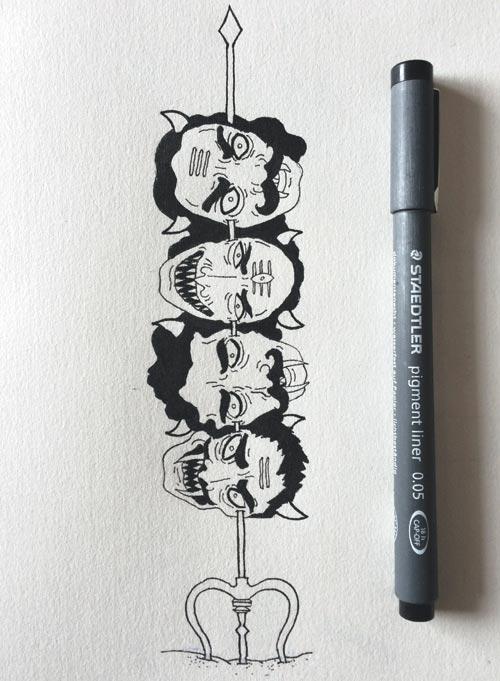 Hanisha Tirumalasetty
The 25-year-old illustrator and graphic designer uses Inktober as a chance to get back to traditional painting; she generally creates digital drawings.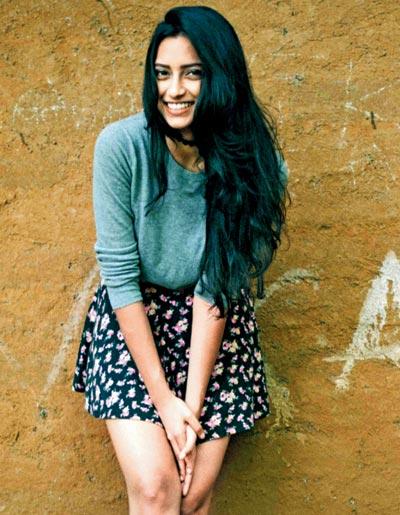 "I leave my work up to interpretation — it is dark, surreal and sometimes, a social commentary. At times I have an idea or just use reference images and start drawing and it ends up in something beautiful," she says.
Log on to: www.instagram.com/hanishatirumalasetty/
Komal Sarvi
AT Komal Sarvi's office, a bunch of her colleagues are all doing the Inktober challenge.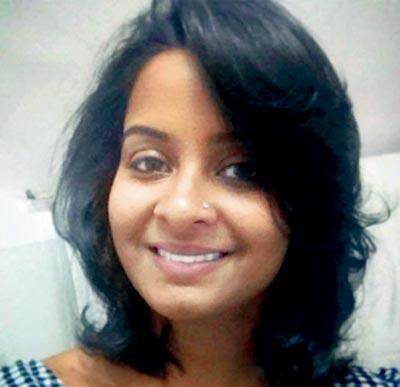 "It has caught on so much that we now have people coming and sharing videos with us about drawings," says the 28-year-old social media consultant. She uses pen and has even experimented with watercolour.
Log on to: www.instagram.com/komalsarvi/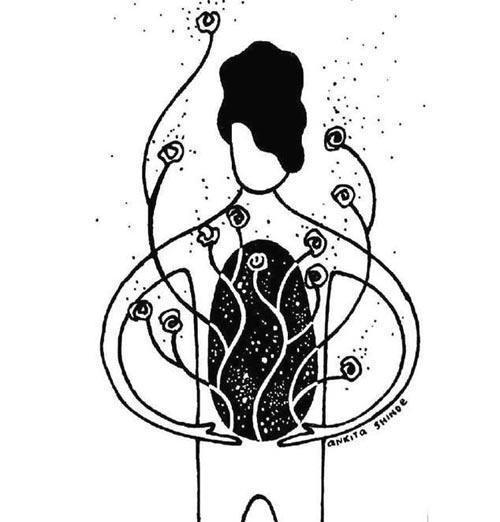 Ankita Shinde
This is Shinde's first challenge and her drawings are centred on her theme of You are the Universe. "The idea is that every person is limitless.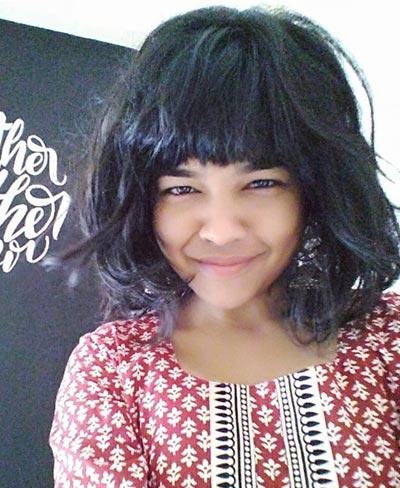 If we feel and believe that, we can achieve anything we put our mind to," says Shinde, 26, co-founder of design studio ADAC. Shinde uses black ink and takes 15 minutes to sketch; ideating takes her longer.
Log on to: www.instagram.com/ankitanshinde/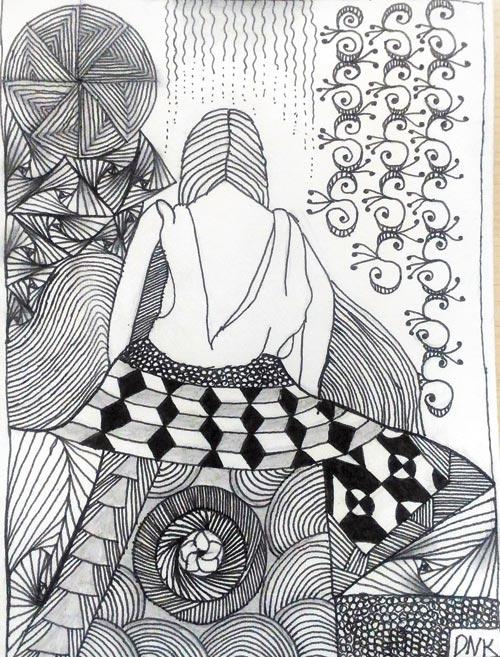 Disha Khemchandani
"I joined Inktober as I wanted to discipline myself as an artist and get into the practice of sketching every day.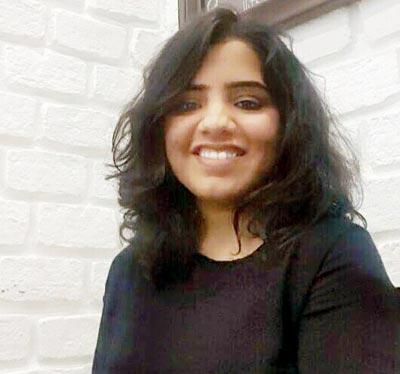 This improves your hand-eye coordination and is a great confidence boost to complete the challenge," says 26-year-old senior copywriter, Disha Khemchandani. She combines doodles with zentangles (structured, repeated patterns) and sometimes mandalas.
Log on to: www.instagram.com/moodyquill/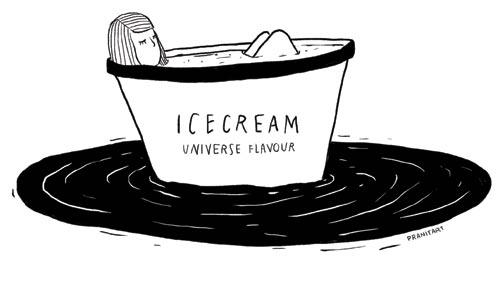 Pranita Kocharekar
A freelance illustrator, Kocharekar, 24, has been doing a drawing a day for the last year. For Inktober, she has moved from pen to digital drawings.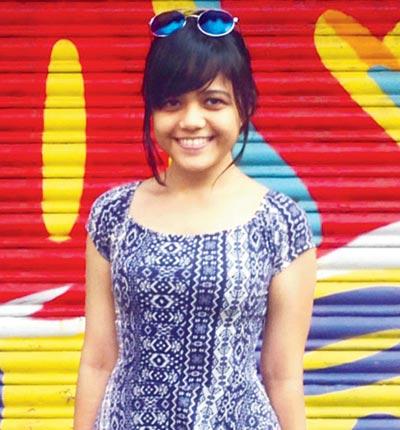 She uses quotes, music lyrics, or news and online articles as inspiration. For example, there's a picture of US Presidential nominee Donald Trump with Devil written across his face. "Inktober is a restriction but I find that challenging," she adds.
Log on to: www.instagram.com/pranitart/
Pia Alize Hazarika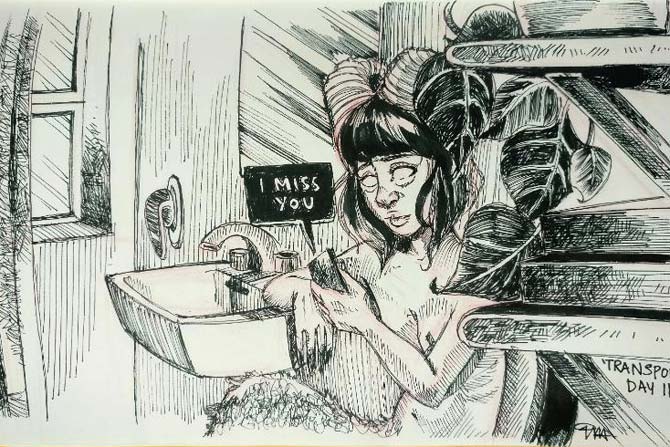 The 28-year-old illustrator/graphic designer from Delhi is working on her first Inktober, she even follows the mentioned themes. "I like to draw, I like working with ink, my plate wasn't full this month so I figured 'hey why not?'," she says. The only connecting theme through this series is the main character, 'Goat girl'.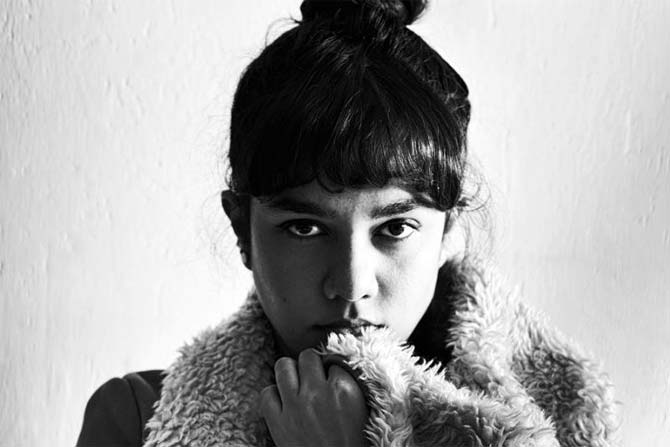 Log on to: Instagram: @pi_alize
Yashada Wagle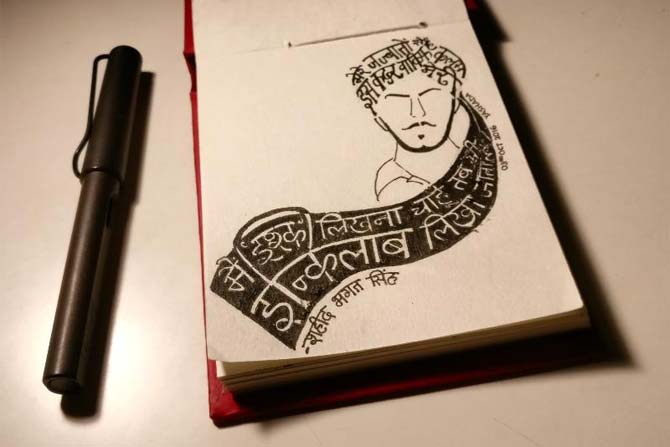 The Pune-based architecture graduate had been wanting to do Inktober for sometime but worked up the courage to do it this year. "My theme is expressing poetry through art," says Wagle, 23.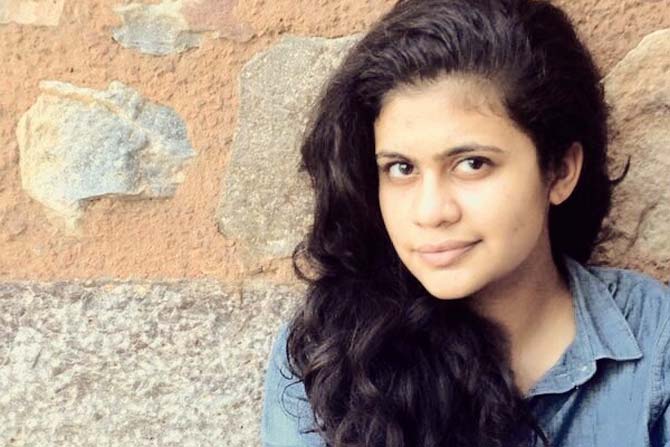 "Exciting news! Mid-day is now on WhatsApp Channels

Subscribe today by clicking the link and stay updated with the latest news!"
Click here!