Amar Chitra Katha's special issue illustrates the life and legacy of people's president, late Dr APJ Abdul Kalam
We faintly remember the time we first laid eyes on a Wings of Fire copy in high school. But it is hard to forget the imprint of an autobiography, especially when it offers a detailed account of one of the country's brightest minds. Contrary to many who wouldn't hesitate to discredit the potential of the younger generation, as President he instilled a belief that they could take the country forward. His story has now been translated into a comic by Amar Chitra Katha, bringing it to the hands of children.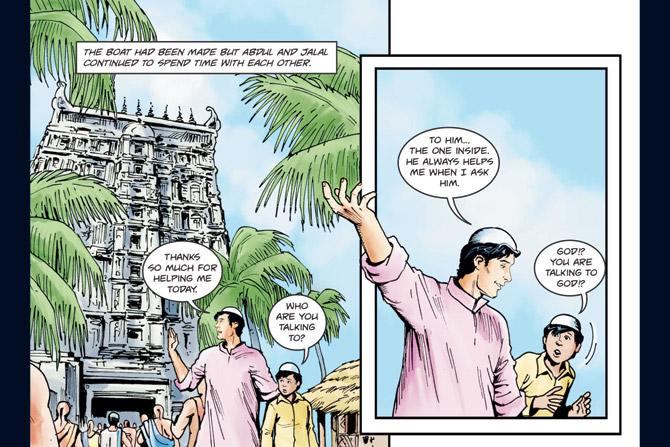 ADVERTISEMENT
"He always wished for children to aspire to be the best version of themselves. So, this special issue is the unfolding of his life as simply as one could tell it. He started out as a boy from Rameswaram hailing from a poor family. Readers will see him as a real person apart from the personality of the scientist and leader," writer and researcher Tripti Nainwal says.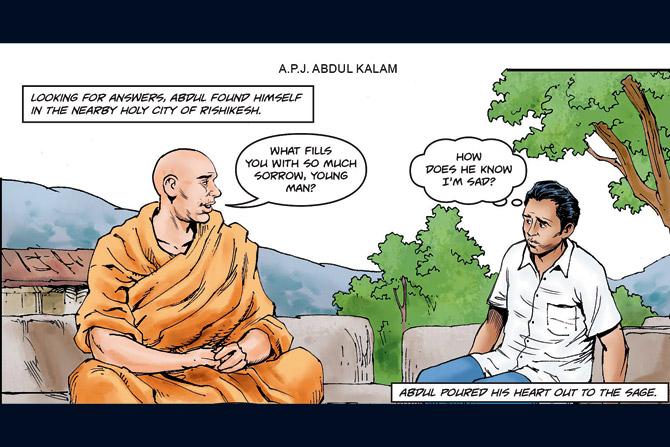 The book took six months to complete, and as editor-in-chief Reena Puri maintains, it was the need of the hour. "He exemplified the fact that no matter where you come from, you can go on to achieve great things. And it is important that children have a mentor," she explains. Although catering to young readers, the book reveals Kalam's inner conflict during his transition from a leading scientist to becoming president. "He always said that for India to be successful in the world, it had to be self-sufficient. So, he spearheaded the missile mission, but wasn't happy with what he had created. He started envisioning a world where they didn't have to be used anymore. The only way, he believed, was through the younger generation," Nainwal adds.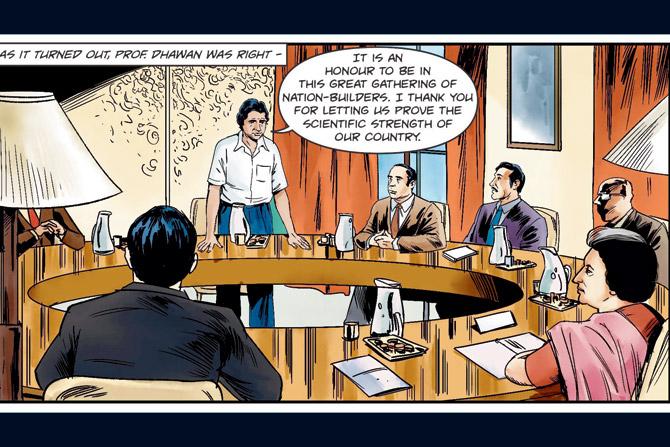 Research came from books written by and on Kalam, as well as information given by BrahMos — an India-Russia joint venture Dr Kalam played a crucial role in forming. The greatest challenge came with illustrating his life into 64 pages. For illustrator, Arijit Dutta Chowdhury, looking at the comic from a creative point of view, felt like being caged in a jail. Having worked on the Ramayana series before, he proceeds to describe what he calls the toughest project in his career. "There's only a portion of his life that has been well-documented through the media. But a part of it is just through text, and that is left to one's own imagination because you're also sketching the people surrounding Dr Kalam who have very little documentation. We have no idea what they look like or we may have some pictures of them when they were 30 years old, but you may have to sketch them as a 55-year-old."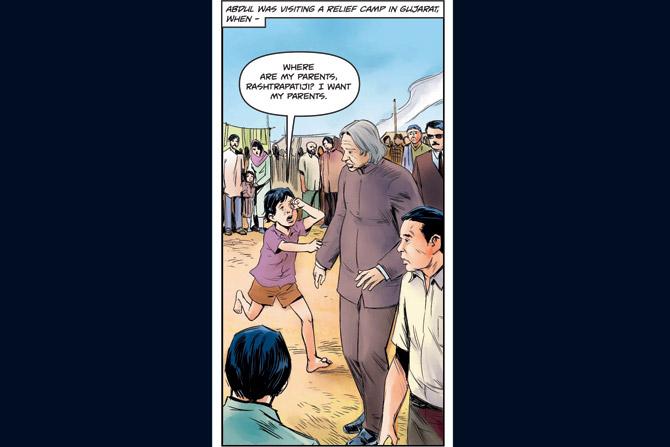 Even though illustrating biographies feels rather nauseating for Chowdhury, the process was more than enjoyable. He sums up, "It's hard to believe that he kept going despite the setbacks in his career. Nothing can be 100 per cent perfect, but we hope that readers, especially children, can gain a closer look at the great personality." The book is expected to release next month, with a pre-order option already available.
LOG ON TO: www.amarchitrakatha.com (to pre-order)
COST: Rs 150
Catch up on all the latest Mumbai news, crime news, current affairs, and also a complete guide on Mumbai from food to things to do and events across the city here. Also download the new mid-day Android and iOS apps to get latest updates