As a screenwriter and a mother-of-two, Sulekha Bajpai says there is no one job that can define a woman. She can and should become what she wants to be.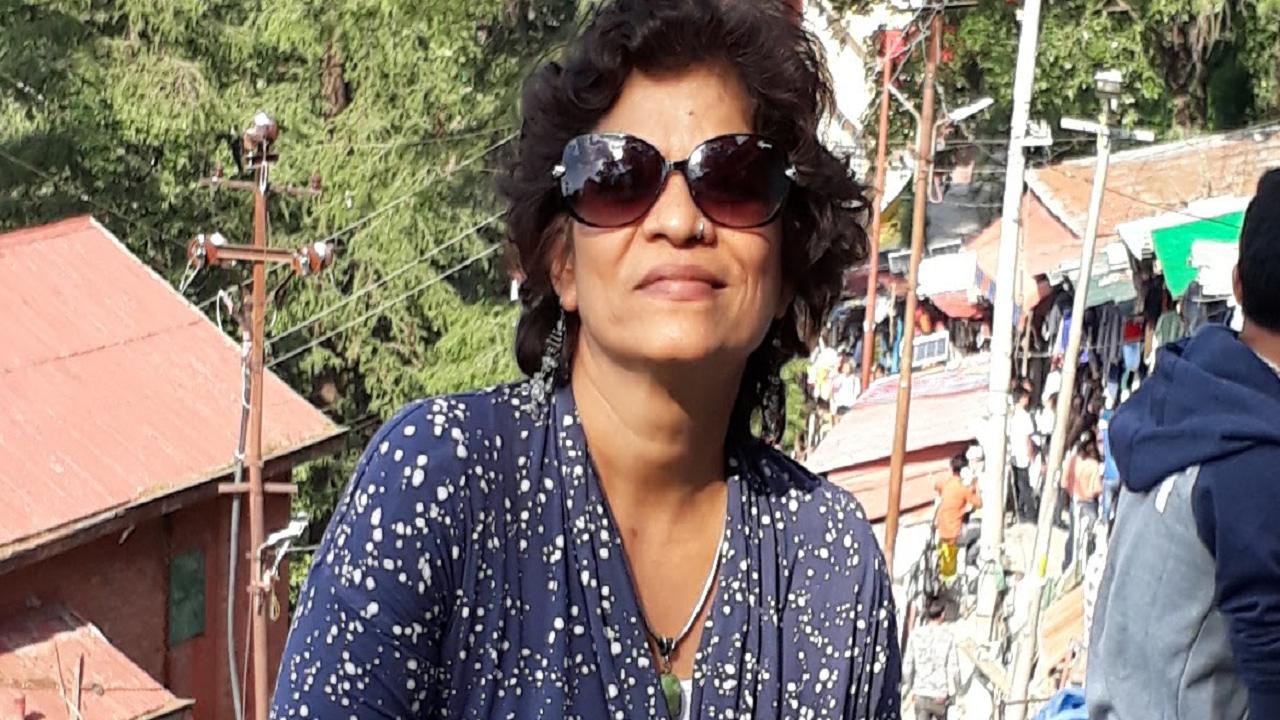 Sulekha Bajpai
When Sulekha Bajpai was told that her story was among the 25 winners of the eShe magazine's short story contest, she couldn't believe it.
As a veteran advertising professional behind some timeless catch-phrases like "Melody khao khud jaan jao", and "Pepsodent Dhishoom Dhishoom. Lagatar kitanuon se ladta hai," Bajpai is well-versed with writing taglines and jingles but the resolve of authoring a short story came from her fear of getting lost in oblivion. After working for over a decade, she quit her job to take care of her two children, but soon realised that her creative side was getting lost in the rut.
"It felt like I was wasting my life, so much so, that mundane conversations with the vegetable vendor or the domestic help would frustrate me," she said.
For a multi-faceted artist with a rich background in screenwriting and a person with solid grit, this chaos was natural. After all, she has been associated with several big Bollywood projects as a dialogue and script writer, including, Ram Gopal Varma's Naach and Sooraj Barjatya's Isi Life Me.
Her more recent work in the short film genre has garnered many awards. Khamakha, on which she worked as a lyricist, won the Jio Filmfare Award 2017 for Best Short Film. Her screenplay and dialogues for Udne Do (2019), a poignant film on child sexual abuse, has received critical acclaim along with 9 international awards.
All this to say, that even though she is not a literature student, she has managed to work her way up through the creative industry, all thanks to her keen knack for the creative arts and perseverance. Her love for reading and watching movies has also helped her up her game.
However, even the best of us have doubts when trying new things. While she wanted a break from her domesticated life, she was unsure whether she would be able to pull off a short story.
After having bouts of inner conversations, she decided that it was the way out of her "mechanical life". She was determined to not let her job of a full-time homemaker be a speed-breaker in her forever momentous professional life.
She started locking herself up in a room for a few hours every day and allowed her creativity to take over from there. In the process, she developed the character of Danish Wadia for her short story Navjote Nu Bhonu. She said, once she decided to not give in to the emptiness of her domestic life, everything fell in place effortlessly.
"It was like a portal opened and I seeped into the zone." The story and the characters reflected her observations about the Parsi culture and human interactions in general. "I am most interested in people, cultures, and human behaviours," she says, which helped her create an immersive tale of a Parsi ceremony laden with emotions and nostalgia.
Her story went on to win the short story contest by eShe magazine and feature in the book "Everything Changed After That", a collection of 25 stories by 25 women from different professions, edited by Aekta Kapoor. Bajpai was back in the game and she also realised that she has not lost her sharpness. She has now decided to write her debut novel and reach out to directors with her scripts.
She says all this would not have been possible without the help and support of her husband who has always believed in her and motivated her to exploit her potential to the fullest. She also thanked her domestic help who took care of her family like her own allowing her the time to focus in her work.
But most of all, she recognises her own hard-work and grit that never let her give up. She reveals she was always a go-getter who would live life on her own terms - be it travelling to unknown destinations with her children or creating a name for herself through her work.
While she attaches much importance to her job of being a mother, she says it is not the end of the world. "Women must never fail to make use of their potential and fulfil their duty towards themselves," she adds.
She describes herself as "bindaas" who has never shied away from taking risks in her professional as well personal life. At the same time, she has not let go of the discipline and stability that a writer requires. Most importantly, through her journey as a script-writer and a mother, she has always fulfilled her "swadharma" (one's duty towards oneself) and not let adversities push her into a box.
Bajpai has never limited herself to one zone and has branched out in every phase of her life, with Navjote Nu Bhonu getting the recognition it deserves, she has again discovered another path for her to explore.