The Pune-based musician has been busy touring after the Covid-19 pandemic, and even released 'Mimmi' in 2022. As he is currently on another tour, the 26-year-old speaks about the changing face of his music; why family is important to him and what to expect from him in the future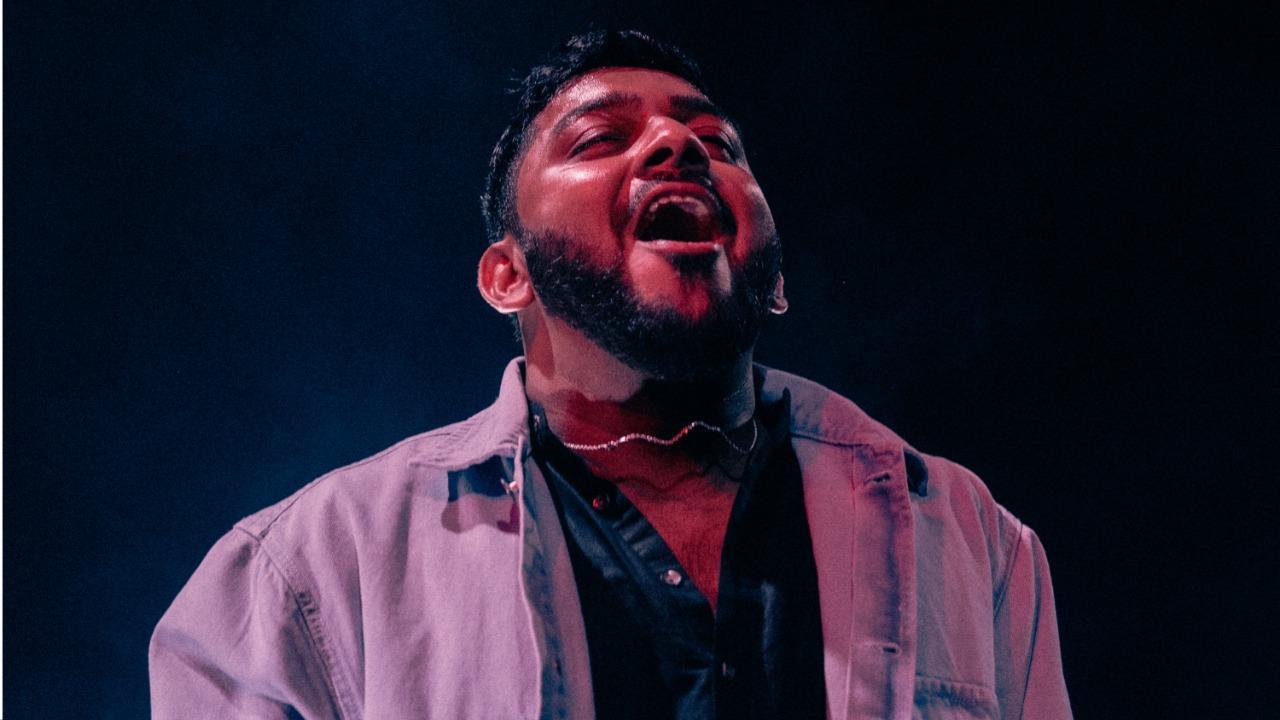 Cannot please everybody; it's all about evolution says Ritviz on his music. Photo courtesy:Ritviz
Indian electronic musician Ritviz Srivastava, more popularly known by his stage name, Ritviz, is currently on journey of self-discovery. One that is visible through the music he has made during his career over the last decade with four EPs 'Yuv', 'Ved', 'Dev' and 'Baaraat'; the most recent being 'Mimmi', his debut album that was released in late 2022. It knowingly celebrates his relationship with his mother and in the process, his family at large.
Interestingly, the last time this writer spoke to the Pune-based musician at the NH7 Weekender in March 2022, he shared how the lockdown gave him the chance to re-envision his music. At the time, he performed with the Bombay Orchestra on stage, which elevated the sounds of his music. It also took life in the form of his latest album, which reflects the evolution of his music for the future and how he expects it to take a life of its own.
ADVERTISEMENT
Making 'Mimmi' and evolution of music
He explains, "Mimmi was a product of the pandemic. We were all at home and didn't have the option but to be there. I am lucky as I was able to stay by myself and my folks and get a chance to reflect."
It translated into an opportunity for Ritviz and his family. "We were always connected but 'the pandemic' helped the conversations become more impactful. I was thinking a lot about my home, my past and my childhood and all of those discussions is what 'Mimmi' turned into," adds the musician who is known for the likes of 'Sage' and 'Udd Gaye'.
On a more personal level, the singer-songwriter admits that the album is much different from the music he made in his earlier days. He explains, "People who understand me and my music will probably understand what I tried to do with 'Mimmi' and my upcoming projects. If you see my journey, there is a bigger overarching theme that I am getting towards and if that is interesting to people that would be really cool."
However, he does admit that with change comes the part where people may or may not like his music because it totally depends on the state of mind. "I can't expect those who liked 'Udd Gaye' to necessarily enjoy the newer projects. I am also evolving as a person, I cannot stop myself from being me, which also means that my sounds change… means my identity changes in a way. All I can expect people to be is receptive. I cannot expect to please everybody."
It is also why the Pune-based musician believes that if people don't like his new music, he is just catering to a new audience. "I have to continue being on this journey," he adds.
This is a Ritviz, who is completely different from the one that made music a little less than a decade ago and is enjoying every part of the journey. "Whoever has seen me over the last five-six years has seen how I have changed and evolved. If you go back to 2014, you will hear an EP that has complete instrumentals and bunch of ideas, and it's complicated to then having 'Udd Gaye'. I feel like I have been on a journey of minimal. You listen to Mimmi now, it is just three stems and that is so minimal, but the idea has always been to keep that emotion steady," he shares.
Rediscovering home and family
Incidentally, the musician is currently on tour as part of Westside's Limitless campaign, which also extends to a podcast that involves Bollywood actor Sameera Reddy. A project he identified with because of the nostalgia factor, and one that is visible through the album. "Mimmi is all about going back to where home was. It feels very wholesome," he shares.
The tour, Ritviz says, feels more like a full circle for him because of how he went back to his home and spent time with all those involved in his life till now.
Ritviz explains, "This entire year has been like that for me… like going back to my hometown and not just Pune… which is my hometown, but also like my birth town which is Patna. We went to this small city called Darbhanga, that's where I am from. So, we visited home, visited my grandparents, we are also doing a show there, meeting my teachers from school. So, it really feels like level two of sorts."
The family visit has inspired Ritviz to create music for his future albums, the start of which was 'Mimmi'. While he still hasn't mapped it out, he does have a theme that he believes should be explored properly.
"I am also figuring out the overarching theme, but I am trying to create a family tree of sorts. It could give you a hint of what I am trying to do next. I look at family as a very important institute in my life and my music reflects that. Right now, it is conversation with my mother, we are going to move on to conversations with my dad, and then possibly with myself… I don't know," he laughs, saying that his next work could either be an album or single.
Also Read: Easter 2023: From hot cross buns to meat pie, follow these recipes to make innovative dishes
"Exciting news! Mid-day is now on WhatsApp Channels

Subscribe today by clicking the link and stay updated with the latest news!"
Click here!