Lucifer Circus' Social Film Amazon Karigar – 'Handcrafted, With Love' Campaign wins Best Ad Film at 11th Dadasaheb Phalke Awards, Touches 3 Crore Views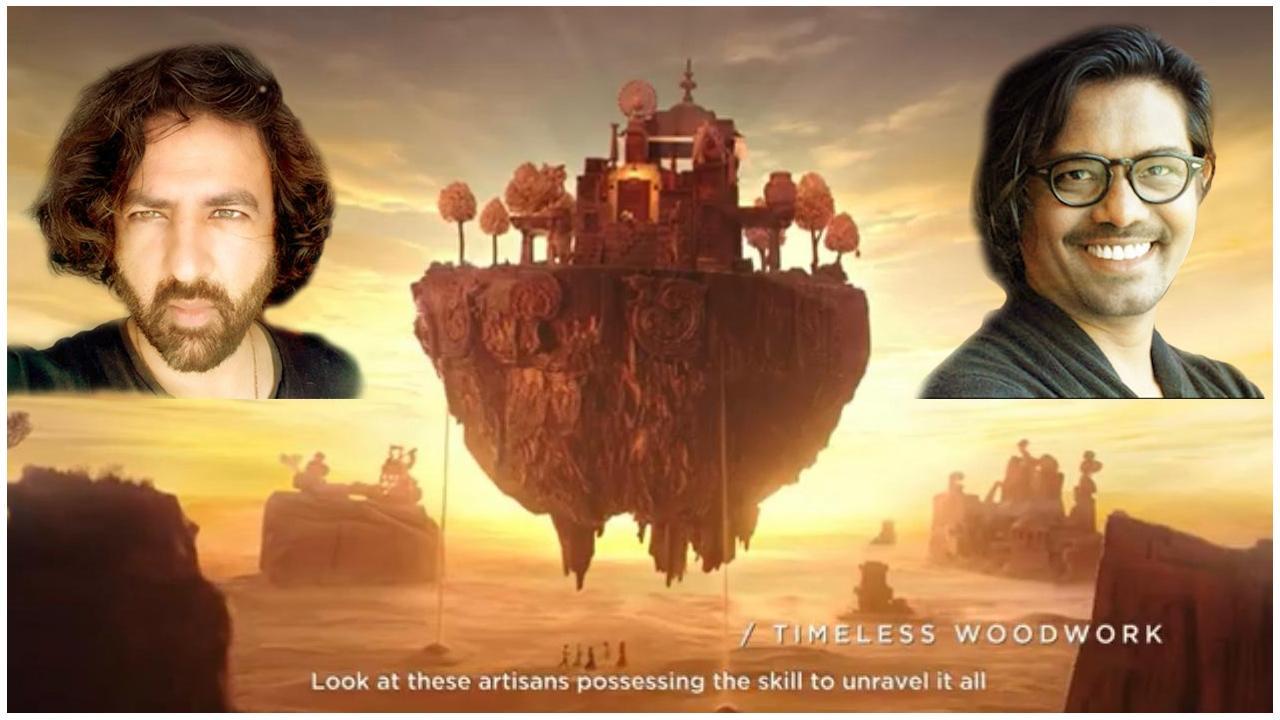 .
He has an inimitable style like Lucifer, and he is the talk of the ad-town. Actor-Ad Filmmaker Gaurav Chanana has created history with his Amazon Karigar ad has won  wins Best Ad Film at 11th Dadasaheb Phalke Awards besides it's views  touching over 3 Crore on Amazon India with products of over 10 lakh Karigars enlisted on the Amazon marketplace.

Needless to say, Gaurav Chanana-helmed Lucifer circus' showcasing the creativity and passion of artisans or 'Karigars' with the Amazon Karigar – 'Handcrafted, With Love' campaign  is, arguably, touted to be one of the best in the social films segment and has also won awards and accolades as well. For it touched hearts and lives alike.

Interestingly, the entire ad film has been shot on real miniature sets and not CG! The film was prepped for 4 months and endless effort went in conceiving n and executing the mammoth first of a kind project. It's one of the biggest ad films ever shot as the scale is immense! 

Produced by Gaurav Chanana, under Lucifer Circus' and directed by Vidhya and Rajesh Thomas the social advertisement has been shot for Amazon Sellers India on behalf of Ogilvy. Mahesh Gharat of Ogilvy, Bangalore and Varun Bharadwaj of Amazon spearheaded the Karigar campaign along with Lucifer Circus. The sets were made by Baahubali's Art Director Sabu Cyril and veteran cinematographer Ravi Varman shot the film.

"Lucifer Circus showcased our Artisans, our Karigars. Here is a film for a creative person who chooses to follow his heart and embark on a special journey," avers Gaurav Chanana. Recently, Make Earth Green Again MEGA Foundation, an environmentally conscious organization that strives for the sustenance of Mother Earth and her children inhabiting the planet, recognized and lauded Gaurav Chanana as a filmmaker with a difference, for the Best Social Film Made in 2021!

On his professional front, Gaurav Chanana, who is also an avid writer, is currently working on projects for Lucifer Circus. He adds, "There is so much more to do and achieve with Lucifer Circus and the opportunities are endless!" Looks like the lockdown actually opened up newer avenues of creativity for Lucifer Circus.