He owns iSkills and eJustice. You may want to know more about him which is why we have interviewed him for all that makes him a source of inspiration.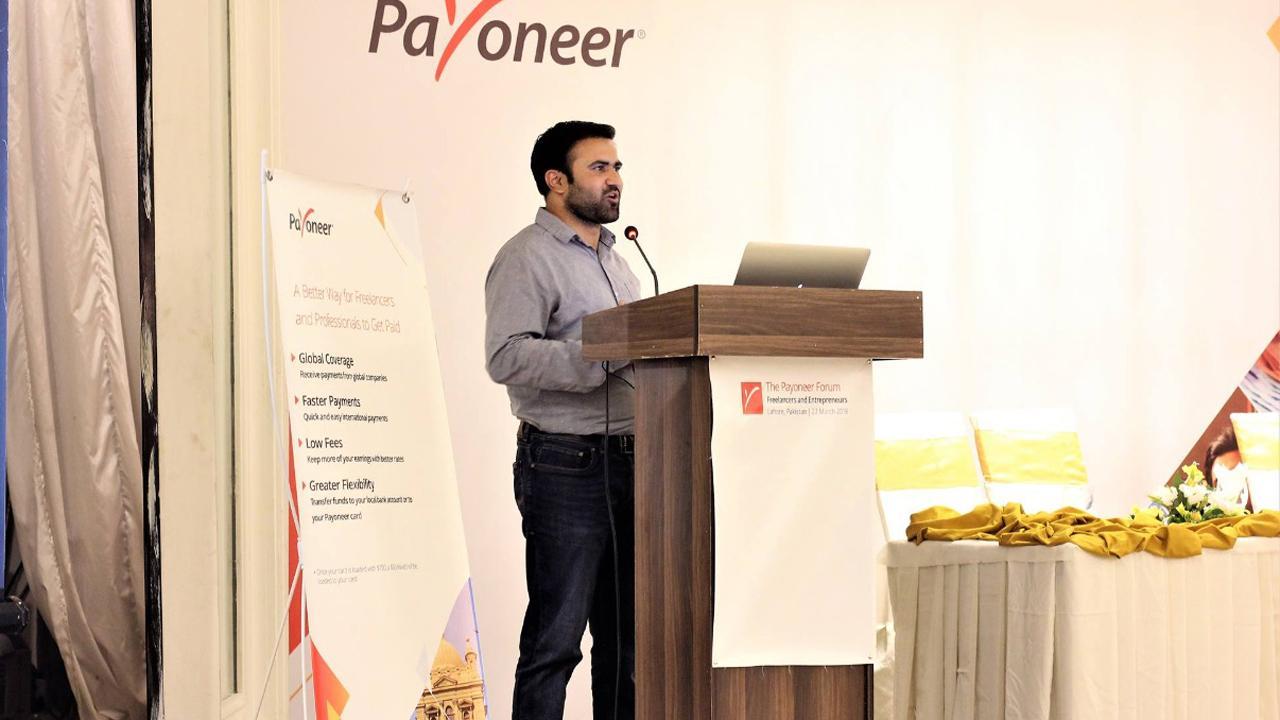 Tanveer Nandla
Life is all about experimentations and expediencies. It either cultivates personalities or shackles them into pieces, leaving nothing noteworthy in the end. Those who understand their significance in the world, who want to grow out of miseries, and who don't really care about the obstacles to achieve their defined success point are always ahead of time. They live the lives of many because they are the hub of opportunities. Yes, those opportunities are never bestowed upon them but they created them for others and obviously themselves.
"Want to live larger than life? Give opportunities and resources to others", says Tanveer Nandla, a well-acclaimed Pakistani award winner blogger. He owns iSkills and eJustice. You may want to know more about him which is why we have interviewed him for all that makes him a source of inspiration.
ADVERTISEMENT
Interviewer: Some of us are lucky enough to start from the already carved structure in the field they want to pursue their careers. What was your life like?
Nandla: I was born in a small village on the outskirts of Punjab, Pakistan. At the time of birth, developed a heart disease which was taken care of later. Since my schooling was from conventional government school and I was not much into studies, I had to try repeatedly to get a high-school certification. It would not be wrong to say I was almost a drop out of the same grade. Later, I opted for computer sciences and left engineering. From that moment on, I only studied computers in which computer languages were also taught. That was the time when I understood that computers and related studies really fascinate me.
Interviewer: There is always a driving force or kickstart to start something. What was your inspiration and how you landed on your first ever online earning?
Once I was done with my graduation in 2010, Orkut, a social media platform already existed since 2006 in my life. From there I got to know about how website owners generate income or revenue. Yes, it was Google's product Google Adsense that happened to me and I started making money like a pro. However, when I created and launched my first ever website, it was a total mess! I did not pull it for long but never gave up the idea of owning sites in the future. Nevertheless, failure and success around websites showed a way of being independent. That is how I entered digital marketing – SEO and blogging became my survival kit. Also, with passion and determination, I started making six figures in 2010.   
Interviewer: Vision is important to make or break a person. What do you say about that and what are your aims and visions of professional life?
Nandla: I was always clear in my head about the vision of my life. Focusing on achieving that pivot point was always there and I knew what is needed to reach that milestone. At the time of quitting engineering and electing computer studies, it was understood what awaits me in the future. Also, I was assured of seeing the bloom of digital marketing in the future. That pulled me towards learning different ways of making online money. For that, I started polishing my skills in digital marketing. My professional aim is to make an impact in Pakistan's economy, enable freelancers to thrive in their mission of knowing digital marketing skills.
Interviewer: Failure is the stepping stone of success, that is a known fact. What kind of challenges did you face to achieve a dream life filled with successful ventures?
Nandla: Yes!! It is one hundred percent true that without failure you can't reach the defined success point. There is no short cut and you have to face all kinds of experiences to reach the peak of the mountain. I also went through several challenges. In the beginning, when I decided to opt for computer sciences and not engineering, my family did not approve of the idea. They wanted me to go for a degree which is acceptable in the village. Well, I did not listen to them and chose IT, computer sciences. Among some of the biggest challenges' funds deprivation, lack of opportunities and resources, nada concept of mentorship, and absence of the internet are included. Despite all that, I managed to complete what I ought to do – all because I was passionate and the driving force never let me surrender over my dreams.   
Interviewer: We know you are known for many reasons. Can you share all that you have achieved in these years?
Nandla: Today in 2020, I proudly earn the badge of "Best Blogger 2019" which was given by the World Bank and KPTI – Board in Peshawar. Besides that, I own iSkills which is rated as the best digital marketing online earning course. Also, eJustice is for those who are unable to go to court; for such people, I have established an online law service.  
In case you want to get in contact with Tanveer Nandla, check out his Instagram or Facebook and other social media platforms at Tnandla.com
Catch up on all the latest Crime, National, International and Hatke news here. Also download the new mid-day Android and iOS apps to get latest updates.
Mid-Day is now on Telegram. Click here to join our channel (@middayinfomedialtd) and stay updated with the latest news
This story has been sourced from a third party syndicated feed, agencies. Mid-day accepts no responsibility or liability for its dependability, trustworthiness, reliability and data of the text. Mid-day management/mid-day.com reserves the sole right to alter, delete or remove (without notice) the content in its absolute discretion for any reason whatsoever.