"The Theatre of E. Alkazi" is a retrospective exhibition of Ebrahim Alkazi's theatre work, spanning a period of 50 years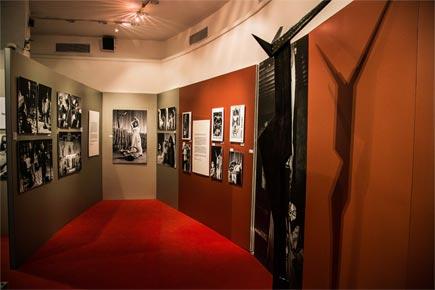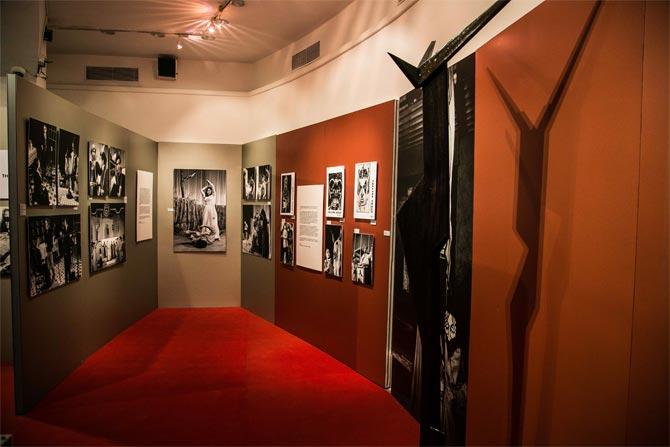 "The Theatre of E. Alkazi" is a retrospective exhibition of Ebrahim Alkazi's theatre work, spanning a period of 50 years. Alkazi is a legendary figure of India theatre whose remarkable achievements have earned him the Padma Vibhushan, among a vast number of Lifetime Achievement Awards.
ADVERTISEMENT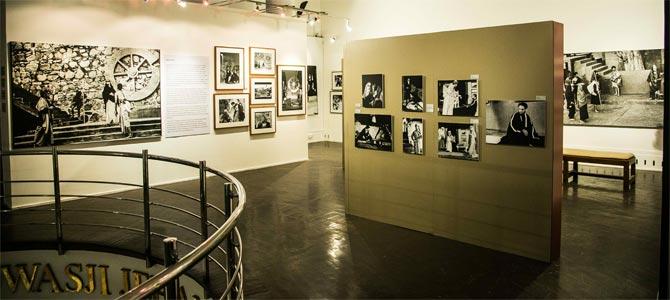 The exhibition features multiple rooms of rare photographs, objects, archival documents, models of stage sets, using a multi media approach to exposing Alkazi's vision and ideas. It profiles the times in which Alkazi worked, through an original use of newspaper coverage. Alkazi's story runs parallel to the Independence Movement and the birth of Indian modernism in the theatre. He introduced revolutionary idea in theatre as earlyas the 1950's in scenic design, lighting, modern ideas of acting drawing from international traditions and linking these ideas to theperforming folk traditions of India. He evolved new training methodologies for student actors, directors and stage designers and spoke about a new ethics and philosophy in theatre.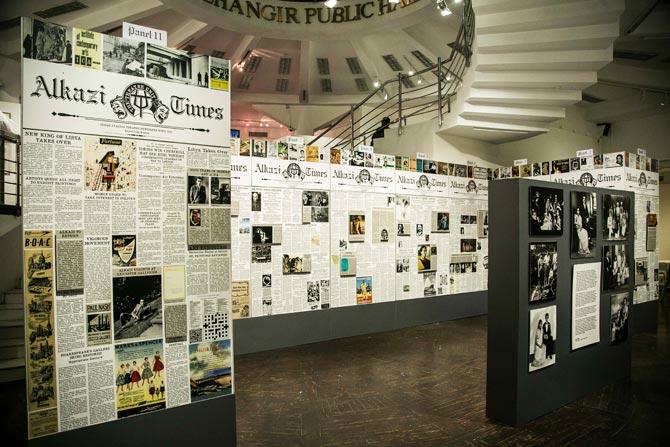 After working for two decades in Mumbai establishing the Theatre Group and then the Theatre Unit, where he founded his own School of Dramatic Art, Alkazi in 1962 was invited to become the Director of the National School of Drama in Delhi. Transforming this into a premier theatre institution, with a national and international reputation, Alkazi trained great actors like OmShivpuri, Manohar Singh, SurekhaSikri, Uttara Baokar, Rohini Hathangadi, Naseeruddin Shah, Om Puri, Anupam Kher, Pankaj Kapoor- luminaries on the Indian stage and screen. Accomplished directors like B.V. Karanth, Mohan Maharishi, Ranjit Kapoor, Ratan Thiyam, Amal Allana, Neelam Mansingh, M.K. Raina, and many others were likewise trained by Alkazi, making their mark on the national scene.
The exhibition shows, for the first time Alkazi'swork from the 1940's and 1950's- work that has rarely been seen anywhere in India, and brings a vast treasure of archivalmaterial into the public domain.
Curated by Amal Allana and designed by Nissar Allana, the exhibition will be mounted and launched on September 9th, 2016 at Mumbai's National Gallery of Modern Art at 5pm. Inaugurated by eminent director AlyquePadamsee with Chief Guest Vijaya Mehta. The Guest of Honour will be H.E Saud Al-Sati, Ambassador of the Kingdom of Saudi Arabia in Republic of India.
Venue: National Gallery of Modern Art, Sir Cowasji Jehangir Hall, Mumbai
Inauguration: Sept 9th, 2016, 6 pm
On till: October 18th, 2016
Daily: 11am- 6 pm.
Mondays: Closed
"Exciting news! Mid-day is now on WhatsApp Channels

Subscribe today by clicking the link and stay updated with the latest news!"
Click here!