If Holi evokes dread in your heart, you are not the only one. The festival of colours, usually involving a chaotic group celebration, tends to be used as an excuse to override personal boundaries. Women share their Holi experiences, and speak of personal space, consent, and fear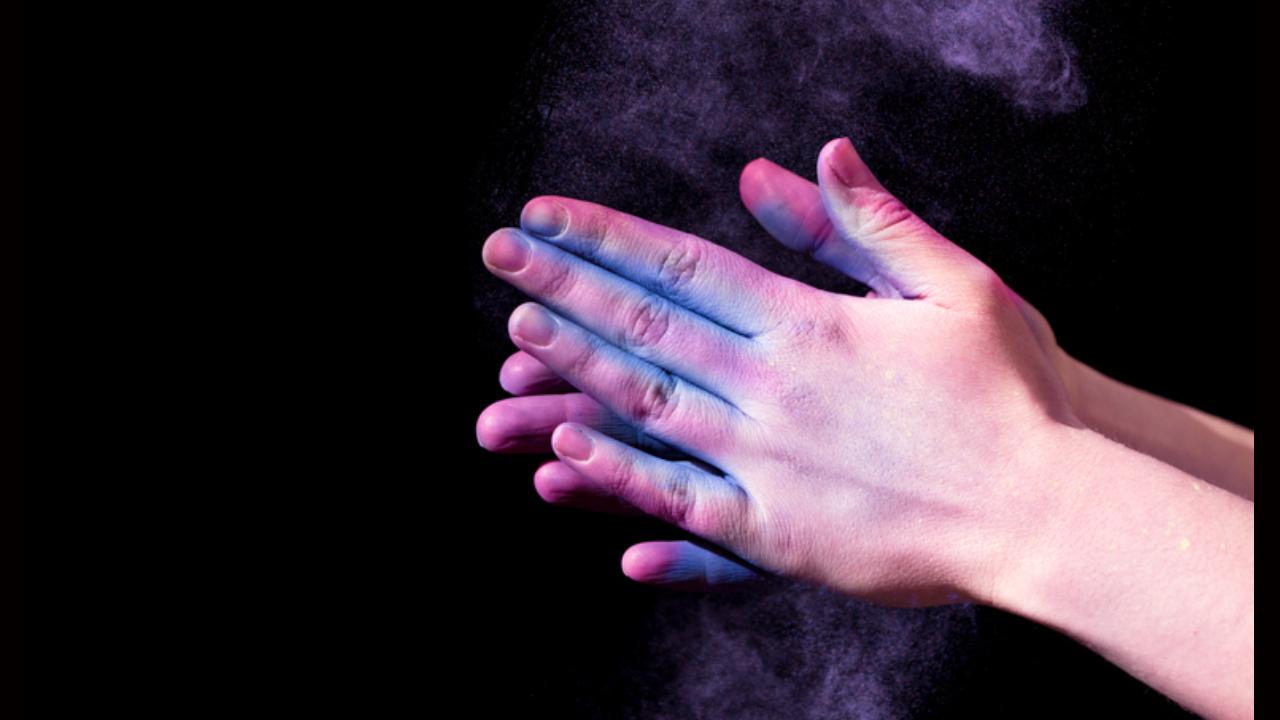 Image for representation: iStock
"I live in fear of Holi. The morning of the festival, you'll find me holed up indoors. In the days running up to it, I become anxious whenever I pass through residential areas where the streets are usually covered in the remains of burst water balloons. It reminds me of the sense of horror that came during dodgeball hour in school. No offense but to me, Holi is a violent sport that just looks great in photos," shares 32-year-old Revati Joshi.
The advertising professional is among the countless women who dread the festival of colours. Celebrated as a day when we are supposed to let bygones be bygones, and mend fences, it is no wonder the sentiment of Holi is that of 'anything goes'. Outlining the long term impact that unruly Holi celebrations can leave upon people, Arpita Mukherjee, a Bengaluru based marketing professional recalls, "Not to take away from the few fun Holi sessions I've had with close friends, but there are quite a few that have scarred me for life."
ADVERTISEMENT
Many women started out playing and loving Holi as children, but gave up in the face of unpleasant events and societal drama as they grew older. "I love Holi and it was the only festival that I was excited about while growing up. I used to be a boisterous, active child who loved playing with colours and water balloons. As I got older I started getting conscious of my body, and then my focus shifted to the kind of clothes I should wear, who's touching me and how," shares 32-year-old Protima Tiwary, who is the founder of a creative branding agency called The Mill.
Urvashi K is a Goa-based artist who had her share of undesirable experiences growing up in Udaipur. "Holi used to be my favorite festival as a kid, however it is tainted with memories of my personal boundaries being crossed. I remember thinking it was such an indecent way to celebrate, but after a few more incidents, I stopped playing Holi."
The harassment behind the celebration
We've all grown up hearing 'Bura na maano Holi hai' (don't get mad, it is Holi), usually followed by being subjected to an undesirable act—be it being attacked by a water balloon, or having random people apply colour to your body. "This common phrase almost proclaims a social sanction that one is allowed to cross boundaries and the other person must not feel bad. Especially in Holi parties where there are bigger groups, personal boundaries are overridden with ease. This is a common experience where strangers feel entitled to do as they please," explains Nikita Sulay, clinical psychologist and outreach associate at Mpower The Foundation. 
Sadly, for many women, the only way to avert potential breaches has been to steer clear of celebrations altogether. "I always felt uncomfortable being around grown men, especially, who got away with anything in the name of Holi," says Shradha, a 36-year-old chef from Mumbai, now settled in the United States. The only solution I could think of to stop this nonsense was to opt to not attend the festival. There is no other way to regulate what goes down because let's be honest, who is going to?"
 
Urvashi recalls what she considers to be the straw that broke the camel's back, "When I was just 14 years old, a group of boys from the neighbouring area tried to join our group and forcefully and aggressively applied colour on everyone--not just on our faces, but also our arms, legs, neck, and whatever part of skin they could see. I remember that for a moment, I didn't even realise what was happening. I closed my eyes to protect them from colour, and meanwhile someone groped me. All of them scattered and ran away but it took me some time to process what had happened, even more time to realise that this wasn't normal, and a very wrong thing to do to someone. That memory stayed with me for years and years until I finally stopped playing Holi."
Mukherjee began staying away too. "Several years during my childhood, young boys would forcefully throw chemical colours and water balloons. I abstained from playing during my later schooling life fearing similar incidents. During one year in college I did dare to be a part of the festival, but college mates took it upon themselves to drag and plonk me under a handpump. I didn't play for several years after that. But my last experience, quite recently, was the tipping point, in a place where Holi is considered as the festival of the year – Mathura and Vrindavan. The worst kind of people with the least respect for personal boundaries used 'Radhe Radhe' as an excuse to harass the weaker among them--be it any gender. Following that, my personal boundaries haven't been crossed because I haven't given anyone an opportunity to do so. Staying away has worked best for me."
Culturally, Indians are not often mindful of another's personal space and the implications of this can be very real, even permanent. "I have never played after having tried once at the age of 11, when strangers slammed water bombs on me with great and brutal force. That ruined the festival for me forever, so that I can't even accept invitations that come from friends I trust. Guess Holi is just not for some of us who are fiercely protective of their personal space," admits Mumbai-based Joshi.
Tiwary, who spent her childhood years in Jammu, Jalandhar, and Pune was similarly scarred. "I was 13 and new in town in Pune, so I was still not comfortable with my set of friends. On Holi, I went down to play with regular colours, hoping it'd be a laid back family scene in the society. On my way home, a group of guys ambushed me and emptied an entire bucket of cold water on me. I was scared and ran upstairs, after which I felt scared stepping down for a few days. In fact I used to ask my parents to assist me to the gate because I was so scared to be alone. I started getting scared in my teens, and gave up playing for a while."
Practice consent every way possible
It is 2022, and it is high time we do get mad—about the lack of safe spaces, and the violation of personal boundaries in a festival that is celebrated by millions across the nation. "Everyone needs to be very sensible when it comes to celebrating any festival which involves physical contact with others. On an individual level, everyone should know their own boundaries, and they should also ask the other person if they're comfortable with being touched, be it on the face or arms or wherever, because sometimes people aren't even comfortable with slightest of touch so it's really important to have their consent before any action while playing Holi," proposes Urvashi K.
 
Acknowledgment of personal space goes a long way, says Mukherjee. "The more we propagate the idea of recognising personal space first, and then respecting it, the pathway to better celebrations, and celebrations for everyone would open up. The beginning could be speaking to our peers first, irrespective of gender." 

Holi cannot continue to be a day when people leave their manners at home, and use it as an opportunity to harass and bully others simply because they can. No fun element of the festival will be destroyed if people are simply mindful of how their actions may impact others. "You can have fun playing Holi, no one's asking you to stop applying colours or playing with water balloons! But practice consent, maybe? Asking someone before drenching them in water is a mindful way of ensuring everyone is comfortable with the way you're celebrating, it's as simple as that," concludes Tiwary.