The "Be an Asolut Ally" campaign was developed following in-depth interactions with diverse people from within the LGBTQIA+ community in India to understand their lived experiences, stories and perspectives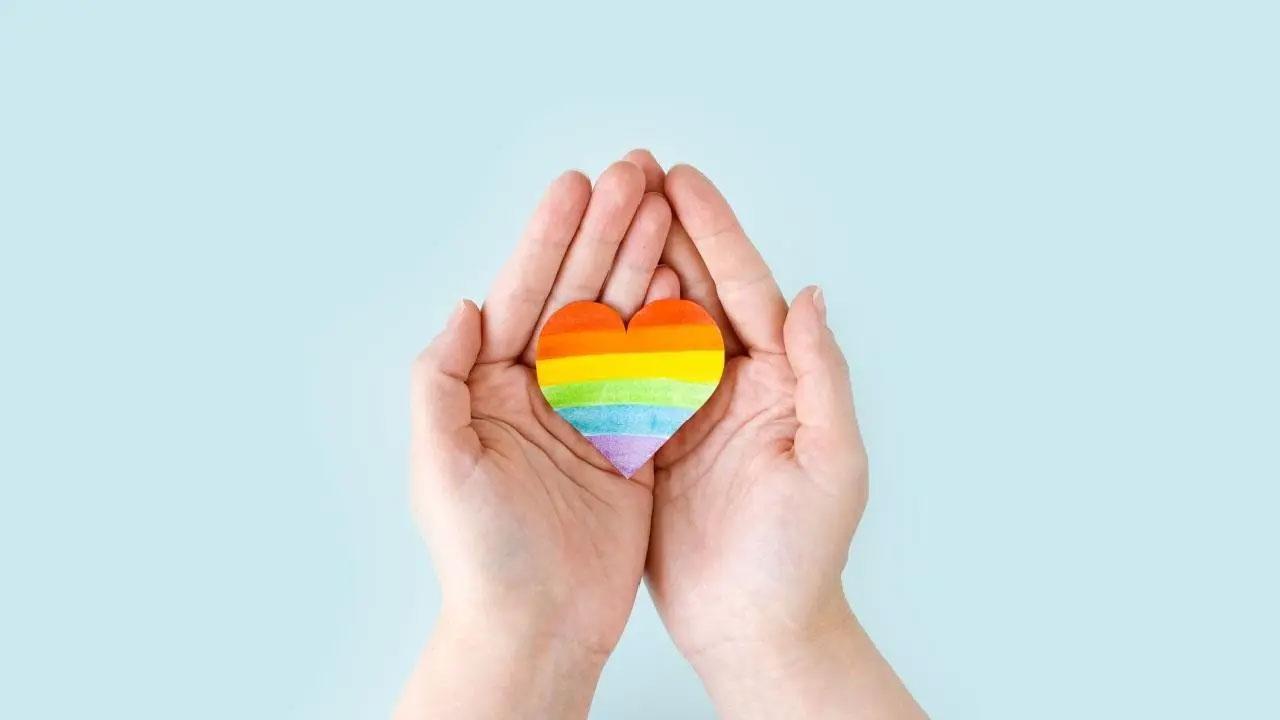 Image for representational purpose only. Photo courtesy: istock
Absolut Glassware has long supported tolerance and diversity, which are at the heart of its beliefs, and believed in a world free from prejudice. The brand has supported the LGBTQIA+ community for over 40 years, promoting individuals to express themselves freely, as a testament to its concept. Be a #AbsolutAlly is the slogan of the first-ever Pride campaign it is launching in India this Pride Month.
The "Be an Asolut Ally" campaign was developed following in-depth interactions with diverse people from within the LGBTQIA+ community in India to understand their lived experiences, stories and perspectives. This was further aligned with a deeper cultural and digital scan. The big learning from the research was that despite progress being made on the legal front, little has changed at the societal and familial level for the community. Even though there is some representation in pop culture, there is still a fair bit of ignorance towards the realities of queer people in India. Hence, the need to sensitize cis-het people and enable them to be stronger and more trustworthy allies of the LGBTQIA+ community became the need of the hour. Therein, the idea of being an #AbsolutAlly was born.
ADVERTISEMENT
Ten voices from the LGBTQIA+ community were selected to participate in the campaign's co-creation, including Dutee Chand, Durga Gawde, Patruni Sastry, Jay Anand, Alex Matthew, Aniruddha Mahale, Maitrayanee Mahanta, Anwesh Sahoo, and Anjali Lama. It includes their own personal accounts that are openly told by them and include subjects like familial acceptance, the use of pronouns, and other presumptions and preconceptions that the community frequently encounters. The campaign also includes personal experiences from participants to emphasise times when they felt unsupported or without a reliable ally.
An important aspect of the campaign is to walk the talk and create a meaningful impact for the community in the club and bar ecosystem that the brand inhabits. To manifest this, Absolut Glassware has collaborated with Mr. Bartender & The Crew, India's first bar academy for women (especially those from less privileged backgrounds, victims of human trafficking, and ex-prison inmates) and members of the LGBTQIA+ community, to create safe spaces through sensitization workshops across the country. This initiative kicks off in January 2023 and aims to be an on-going program targeting 100 bars in its first leg.
It is also conducting Pride nights in key metros Delhi, Mumbai, Goa, Gurgaon, Chandigarh, Hyderabad, Bangalore and Kolkata. The intent is to celebrate members of the LGBTQIA+ community and their allies. The brand aims to make the nights memorable and celebratory with drag performances and artists from the community.
Link to the digital films: https://www.youtube.com/watch?v=H3FlHOJ5VUs
Read More: LGBTQ: All you need to know about the rainbow community
This story has been sourced from a third party syndicated feed, agencies. Mid-day accepts no responsibility or liability for its dependability, trustworthiness, reliability and data of the text. Mid-day management/mid-day.com reserves the sole right to alter, delete or remove (without notice) the content in its absolute discretion for any reason whatsoever