The event will see Honourable President Droupadi Murmu, Delhi Chief Minister Arvind Kejriwal, and south star Prabhas join as chief guests on the final day of festivities on Dussehra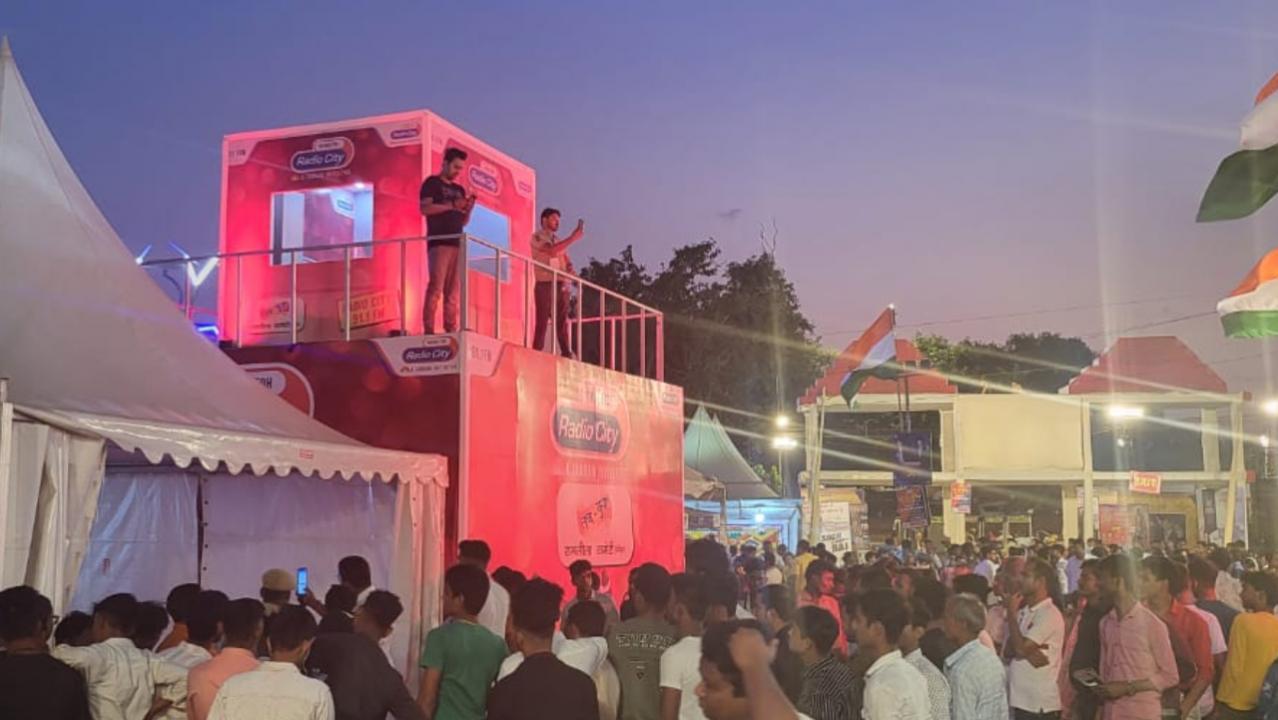 Radio City's association with 'Lav Kush Ramlila' will aid in popularising the story of Ramayana among the younger audience. Photo Courtesy: Radio City
Keeping up with the spirit of festivities, Radio City, India's biggest radio network, has joined hands with a mega event 'Lav Kush Ramlila' as the exclusive radio partner. 'Lav Kush Ramlila' is the largest and most sought-after event in Delhi which is attended by very important people, and sees a daily footfall in lakhs. Standing true to the philosophy of instilling the passion for city love and excitement towards festivities among the audience, Radio City's association with 'Lav Kush Ramlila' will aid in popularising the story of Ramayana among the younger audience.  
Through this association, Radio City Delhi has been promoting 'Lav Kush Ramlila' through radio promotions as well as an evening show, and will continue to do so till Dussehra. Radio City's evening jockey RJ Aadi & Hari will be hosting a live show from the venue on the last three days of Navratri on October 3rd, 4th and 5th from 5 pm to 9 pm. On the last day of the event on Dussehra, south India's megastar Prabhas will grace the occasion and Radio City RJs will share the stage with him. To popularise the event, the company has installed a 20 feet high studio booth from the ground that has a VIP box. To give the audience a unique and first-of-its-kind experience, the station has launched an on-air contest to invite lucky listeners to watch a live Ramlila with the RJs from the VIP booth. Alongside on-air promotions, the radio network is also promoting the event through its digital platforms. 
Speaking about the association, Kartik Kalla, chief creative officer, Radio City said, "Radio City believes in celebrating Indian festivals with great enthusiasm as well as zeal and has thus joined hands with the most spectacular event 'Lav Kush Ramlila' to support and promote Indian mythology among audiences. Ramlila is a dramatic folk recreation of Lord Rama's life which signifies the triumph of good over evil. The 'Lav Kush Ramlila' at Red Fort is a remarkable event attended by dignitaries and well-known personalities. It is an absolute honour to associate with such a legendary event and emphasise the significance of this festival and captivate our audience by all its splendour".
Radio City has made a stunning gesture to respect the festival of Ramlila by partnering with this long-standing massive event. The company has been consistently displaying its unwavering support for Indian festivals by designing innovative campaigns and tie-ups. Alongside this collaboration, Radio City has also partnered with multiple other Navaratri event organisers across the country. 

Also Read: Ramleela: Watch these Mumbai mandals perform the Ramayana