The earliest toys included whistles shaped like birds, toy monkeys and small carts which were made from materials found in nature such as sticks, clay and rocks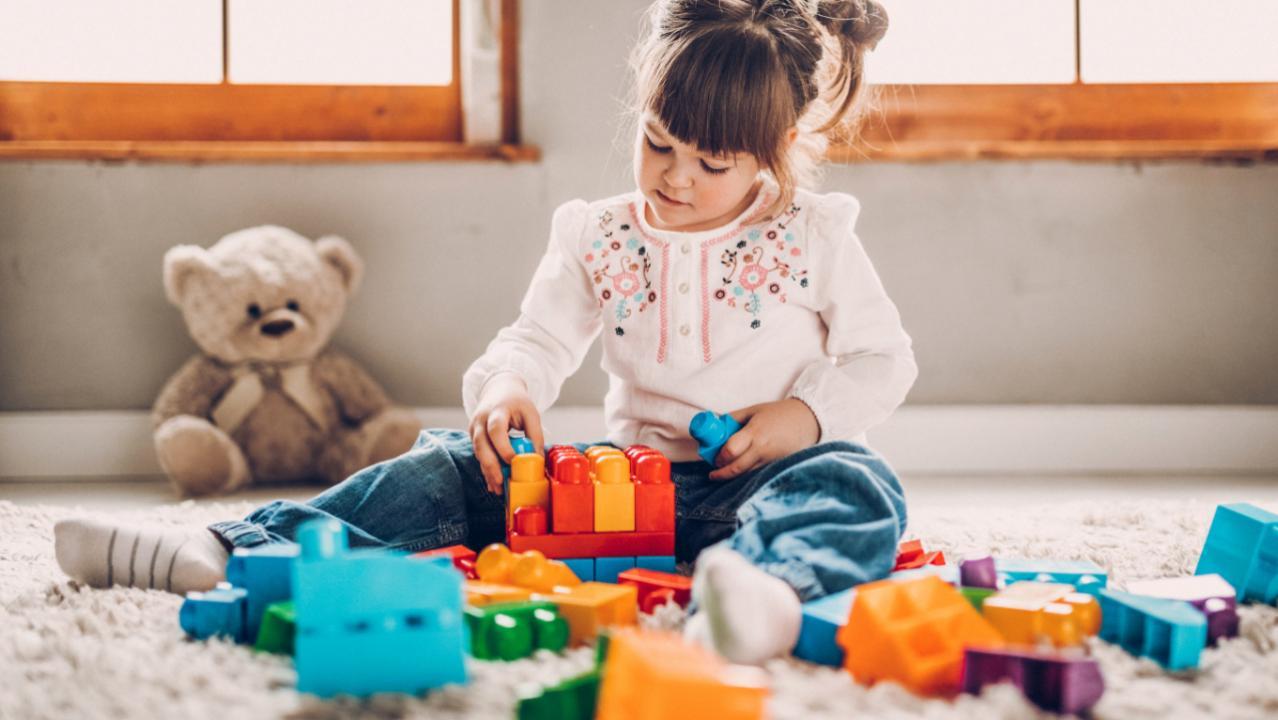 Image for representational purpose only. Photo courtesy: istock
India is home to one of the most rapidly growing toy markets in the world, and the industry is predicted to grow to $2-3 billion by 2024. The existence of toys in India dates back to the Indus Valley Civilization around five thousand years ago. The earliest toys included whistles shaped like birds, toy monkeys, and small carts which were made from materials found in nature such as sticks, clay and rocks.
In recent years, the advent of advanced technology and machinery has encouraged manufacturers to produce modern and innovative toys. India has one of the largest young populations in the world, owing to which, the toy industry in the country has witnessed rapid growth. The market is brimming with a wide array of both conventional and modern toys. However, with evolving trends, there has been a shift from traditional toys towards innovative and hi-tech electronic toys.
ADVERTISEMENT
Another year is practically in the rear-view mirror, and for toy makers, it's been a busy one. After finding creative ways to overcome obstacles brought about by the pandemic's uncertainty, the Indian toy and stationery market remains optimistic that 2023 will bring about a positive change to the industry. Understanding how children will play and learn in the future is an integral part of our trend forecasting process, particularly while developing seasonal design trends for the kids' market.
Shobhit Singh, Director, Stone Sapphire India Private Limited shares some of the upcoming trends that we can expect will rule the toy and stationery sector in both, Indian and global markets in the year 2023:
Sustainability continues to dominate
It is impossible to disregard plastic completely from toy products, henceforth most companies are coming up with ground-breaking ways to emphasize the importance of sustainability. Toy manufacturers are finding new ways of fabricating new products without adding to the plastic waste issue. In order to go with the trend of sustainability and build a greener earth, today many toys are being composed of eco-friendly materials like bamboo, sugarcane fibres, biodegradable paints and many other sustainable raw materials. It is predicted that going forward, there is certainly going to be a boom in this space as more and more companies are getting innovative.
Playing Dough is taking the Indian toy industry by storm
The Indian toy manufacturing industry has always come up with something that alongside being fun also doubles up as an exceptional and safe learning technique for your children. As far as playing dough is concerned, the benefits associated with it are plentiful like the development of fine motor skills, encouraging creativity, improving social skills, supporting literacy and numeracy, and promotion of playtime. There are many companies that undergo a host of methods and ideas in constructing a colourful playing dough that is not only nontoxic but also sustainable, thus getting the end product that is absolutely safe for kids to use.
Do-it-Yourself Kits will be the next in-thing
Do-it-yourself kits facilitate children in discovering new hobbies, allow them to reconnoiter their abilities, and above all help them to tap into their creativity. STEM-based toys or DIY kits tend to provide a practical, hands-on learning approach to young developing minds. This facilitates them in easily grasping concepts like mathematics and science, thus imparting a holistic approach. Additionally, playing with these toys will also help in refining life skills like confidence, problem-solving attributes, better communication skills, and persistence to name a few.
Futuristic Toys perceives an uptick in sales
Kids tend to learn best in an interactive environment. Hence next-gen technology learning tools have today substituted blackboards, books, and homework. Gamification of toys enables children to understand serious subjects through gameplay. Intelligent technologies like AI, AR and VR have today been transforming the landscape of learning, thus allowing kids to remain lifelong learners.
Toys that promote morality
In the coming years, gender-neutral toys and multiplicity in objects of play are being fortified to serve as a more accurate illustration of the real world, aiming to familiarize children with new experiences. Such play fundamentals help in cultivating empathy and responsiveness amongst children.
Kids of the contemporary age are digitally-savvy and exposed to an assemblage of things on a universal scale, that is nothing but impacting their buying behavior. This clearly states that it is imperative for toy and stationery makers to continue to keep up with the shifting times through constant innovation and market trends.
Read More: Of camaraderie and zest: Athletes share their experience of running at the Mumbai Marathon
This story has been sourced from a third party syndicated feed, agencies. Mid-day accepts no responsibility or liability for its dependability, trustworthiness, reliability and data of the text. Mid-day management/mid-day.com reserves the sole right to alter, delete or remove (without notice) the content in its absolute discretion for any reason whatsoever