Independence Rock or I-Rock as it is fondly called by Mumbaikars is returning to the city after nine years. Since then, a lot has changed in the city's live music festival scene. Mid-day Online spoke to Farhad Wadia, founder of the festival on its return, music in the city, as he relives the good ol' days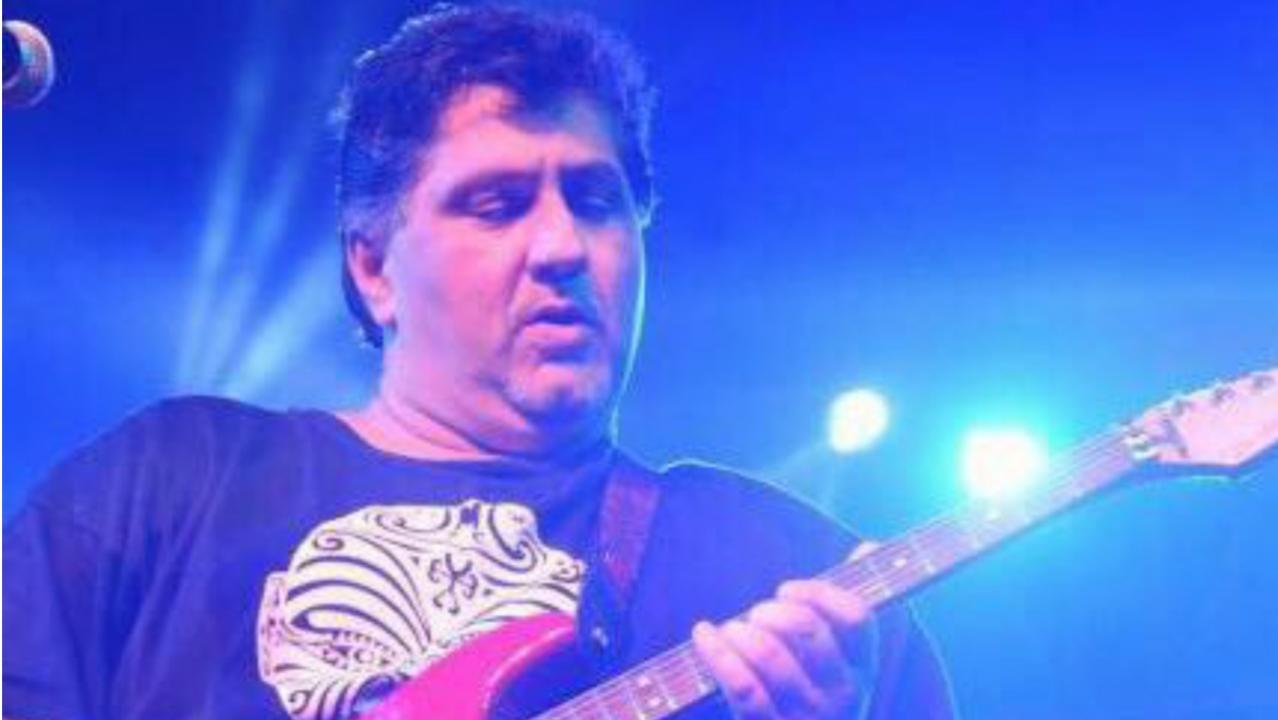 Farhad Wadia's Independence Rock music festival returns to the city after nine years. Photo Courtesy: Farhad Wadia
The rock music scene had been steadily building up in the early 90s in Mumbai and the Independence music festival had an instrumental fanbase. Still in its initial 
years of success, founder Farhad Wadia didn't know if the two-day festival would even take place because of the rain earlier in the day on August 14. He explains, "It was year five or six, around 4 pm in the evening and I thought, nobody is going to come because it was pouring, but the phone kept ringing. Every time I would pick up the phone, they would ask, 'Is the show on?' And, I said, 'it is on, man' and please tell your friends, it is on." 
Come 5:30 pm, things had drastically changed. "I went out on the road to see if there were people outside the gate. You won't believe it but I saw a queue from Rang Bhavan right out to Metro Cinema, that's about 300-400 metres. All the guys with black shirts, shorts and umbrellas and that was the largest audience we've had. To me, that is a memory that will never go out of my head," he reminisces. It was that day, Wadia says, that his faith in rock 'n' roll and Independence Rock was reaffirmed. 
There were not only mobile phones but also no advance booking of tickets. At the time, he says, Rang Bhavan had one telephone line, and organisers had to wait before the show to know if people were actually going to attend. So, that is the kind of history is what Independence Rock or I-Rock, as it is more fondly called by Mumbaikars, brings as it returns after nine years this year on November 5 and 6 at Bayview Lawns, Princess Dock in Mazgaon. The seasons may have changed from monsoon to winter due to various reasons, but that's the kind of vibe Farhad Wadia hopes to bring back after the concert was last held in 2013. 
Bringing I-Rock back 
"I left India about eight years ago to move to the US. It is my new home but India is always going to be home and, Bombay is always going to be my city." Just as things settled and he planned on visiting the city to bring back I-Rock, he received a call from VG Jairam, founder of Hyperlink Brand Solutions, earlier this year, to revive the festival. That is when things were set in motion. However, it wouldn't be wrong to note that the music festival scene has changed in India since the last time I-Rock was held. Nowadays, it is based on popularity and who can get the crowds than any other aspect. Ask Wadia if he thinks the revival of the festival will change the perception of music in the city and he admits that times have changed. However, the true essence of Independence Rock will remain intact. He explains, "I-Rock has always stood for great bands, great music, and great fan experiences. I think that will remain consistent, and they will only get better. We are going to rock everybody's socks off." 
Even though his confidence is infectious, he is quick to point out that people may say rock music is dead and may write off the genre but it is here to stay and he has seen it over the decades. "In 2007-2008, when Beyonce came to India, the phenomenal singer and performer had 1,200 people at the concert at the Bandra Kurla ground. Independence Rock has had 7,000 - 8,000 people," he shares, while reminding that the festival has always been about Indian bands. Only two weeks ago, they released the lineup which included bands from all over India. It includes The F16s, Aswekeepsearching, Bloodywood, Parvaaz as well as iconic bands like Zero, Avial, Thaikkudam Bridge, Pentagram, Parikrama and Indus Creed. These are bands who have made it big across the last three decades and more. 
At a time when music tastes are changing, he definitely sees rock is here to stay. Wadia has observed Bruce Springsteen, Roger Waters and even Iron Maiden are always crowded around the world. In fact, the last time he went for a concert of the latter in India, almost 25 years after he first saw them in the UK, he was shocked to find youngsters more than half his age attend the concert. "I saw this guy and girl, who could have not been more than 16-years-old. They were singing every song and I just couldn't handle it. So, I tapped them and said 'man, you wouldn't have even been born when this album was released, so how do you know it? They said, 'our dad plays it all the time. This shows you that good music is ageless and timeless," he narrates. The fact that India has witnessed the likes of Deep Purple, Osibisa, Bon Jovi, Scorpions, America, Foreigner and even Jethro Tull is proof of Wadia's experience, and many rock fans of the era can attest to. 
Also Read: It gives me great joy to be a part of this city and 'be a Mumbaikar': Lucky Ali