Over the pandemic months, Rajen Nair, a partially-deaf photographer and teacher has been engaging his students, who have a hearing disability or are battling cancer, using the online medium. Through social media accounts like the 'Cancer Art Project' and 'Enabled Photography', the students' creativity has blossomed even in locked down conditions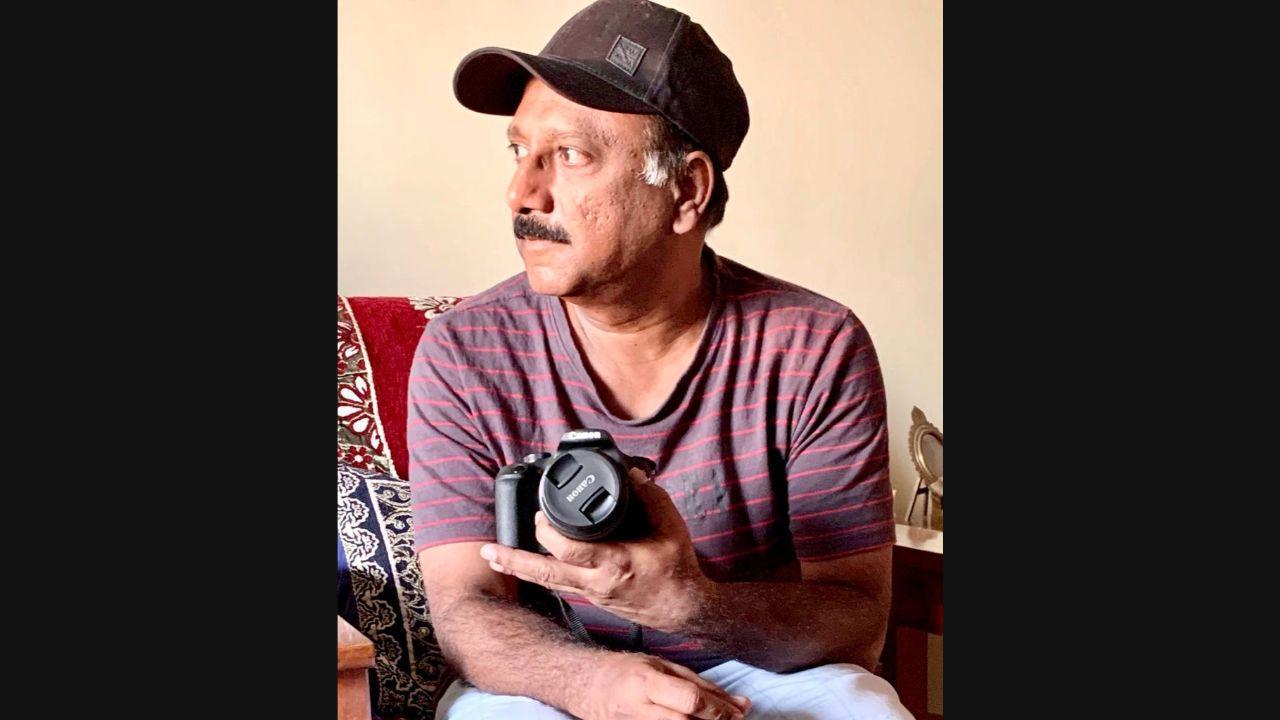 Rajen Nair started 'Cancer Art Project' and 'Enabled Photography' to encourage people with a hearing disability and cancer survivors to continue their photography during the pandemic. Photo Courtesy: Rajen Nair. Photo: Rajen Nair
The Covid-19 pandemic may have dampened the spirits of many Mumbaikars but it has not deterred city-based photographer Rajen Nair from doing what he does best – teaching photography to children who are living with disabilities or being treated for cancer. 
When he couldn't impart this love for the camera in-person due to the lockdown, the freelance lensman, who is in his mid-50s, encouraged students to put their clicks out into the world. They young learners have been using two social media accounts, 'Enabled Photography' and 'Cancer Art Project' — which he launched in the early weeks of April 2020 — to continue experimenting with the art even in restricted conditions. 
"I took to social media after I got calls from my students, who are cancer survivors, saying they wanted to continue learning from me, as they didn't know if they would see the next day because of their condition and low immunity," he explains. "So, I wanted to give them hope and promote their photography. I also told them to stay away from the news and social media and only focus on their photography."
Lockdown through the lens
The result has been a rich selection of photographs featuring the beauty and pathos in everyday life and one's immediate surroundings. Some captured their favourite hangout spots and hidden gems of the city, others clicked mesmerising skies with hues of blue, orange, and yellow. Still others ventured beyond photography and painted portraits. Enthusiasm and creativity are at the peak right now for Nair and his students, who first met him in Mumbai but belong not only to this city but various parts of India and even neighbouring Nepal. 

"Initially, since they couldn't go out, I told them to use their creativity and paint or simply click things they see through their windows. They also click pictures when they are inside their building compound or at the vegetable market. Doing all this has kept them busy and even made them happy and now they keep asking me: When will you post my photo online?" Nair recounts excitedly.
A year after their launch, the two accounts may not have thousands of followers but the teacher's purpose of motivating his students is being served. Both the handles have a healthy number of posts. "All these photographs have been shot from the phone camera and are really good. I try to post at least one photograph a day on both the accounts. At least 20 to 30 of them send me photos regularly and that is encouraging. Now, I even have a backlog of photos sent by my students from all over,". 
Teaching photography to these two groups of children did not happen by chance. The desire stemmed from Nair's own life experiences. He became partially deaf over 20 years ago due to a medical condition. "I was diagnosed with Atherosclerosis by an ENT specialist. I was told a stapedectomy operation would be needed to prevent permanent loss of hearing. However, even after the operation, I lost the ability to hear in my left ear completely and eventually the loss of 70 per cent hearing in the right ear." Later, he was also diagnosed with tinnitus. It means he has to avoid loud sounds like traffic, speakers, and more, as it tends to be painful. 
The Kurla-based photographer overcame the disability and a period of depression, going on to photograph for international and local publications. He officially took to teaching in 2009 when he started training those with hearing disabilities at locations including Sanskardham School, a school for the hearing-impaired in Goregaon, and later began coaching cancer patients in the paediatric wards of the Tata Memorial Hospital in Parel and St Jude's Child Care Centre. Over 3,000 students have learnt from him in the last 13 years. "I believe that when you lose one ability, the other abilities become better. I realised it could also help these young children to take up photography and do well." Nair says many of his students are successful full-time photographers now. 
Being strong-willed, he intends to keep going for as long as he can. Now that the medium of instruction is remote, he wants to also extend it to those children who have lost their parents due to Covid-19 across India. Photography, he reckons, could help them look at these tough times in a new and hopeful light.  
Also Read: Mumbai-based parents share tips on inspiring LGBTQIA+ sensitivity in children