Ravi Gaikwad Conferred with the prestigious" COVID Fighters Award " for his selfless deeds during the Pandemic Crisis by the Government of Maharashtra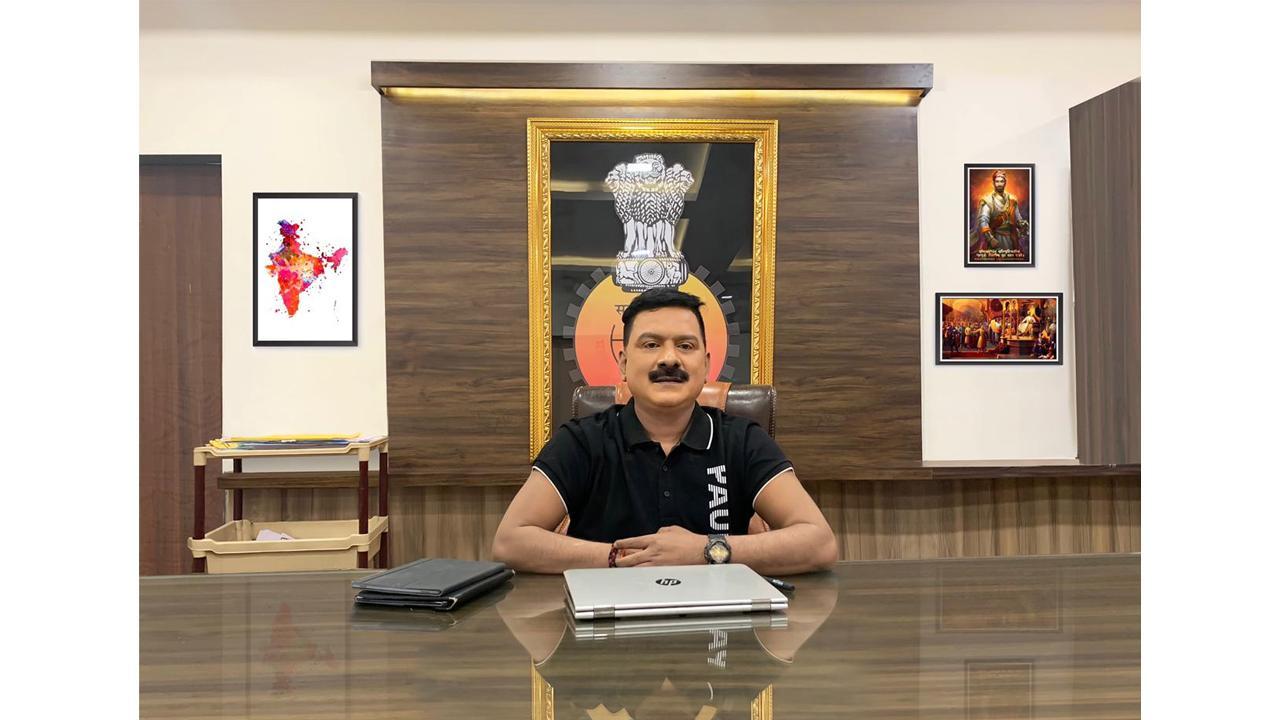 Ravi Gaikwad
Ravi Gaikwad is one of the most dedicated & empathetic social workers alive today, known for his devoted  social activism movements. Just recently , he got awarded the prestigious & notable " COVID Fighters Award" by *collector's office, Government of Maharashtra,* 
Collector Of Thane in recognition of his distinguished services during the peak of the Covid - 19 crisis.
Ravi Gaikwad is a lauded personality well -known  for his long-term dedication towards the needy people and the underprivileged. He is also the RTO Chief of Thane ( Konkan Region ) and an academician.
His social perceptiveness , great philanthropic endeavours ,empathy and down to earth personality makes him standout and unquestionably 
one of the most notable philanthropists.
Ravi Gaikwad involvement in emergency philanthropic efforts amid Coronavirus pandemic 24/7 is indeed a pioneering effort done consistently &  by him & his team of workers during this peril - filled hour.
He played an incredibly important role in  requisitioning for the  maximum oxygen tankers demand in the midst of the second COVID wave  and timely & efficaciously  purged Nitrogen tankers to Oxygen tankers. 
Several  tankers were sent via train by Vishakapatnam and some were even  air lifted to Jamnagar city by Air Force Aircrafts to save time & precious lives . He also allocated cardiac ambulances, to safeguard and avoid getting any medical emergencies on halt or standstill  during these unprecedented pandemic situation.
Previously , Ravi Gaikwad was also Conferred with  CORONA Warrior Award by The Wockhardt Foundation for his consistent and relentless  social services and contributions towards the society at large and for extending a helping hand during a battle to a massive wave of Covid , giving a much-needed  hope of unity & togetherness.
He was working day and night to ensure others remain safe within their homes during the Covid - 19  outbreak . By arranging  daily essentials and imparting awareness regarding the safety norms to follow during  the tough times of coronavirus.
Ravi Gaikwad  knows the value of every morsel for the underprivileged and strongly believes that with power , also comes the responsibility of the society, to see that resources are put to work in the best possible way to help those most in need .
We salute his invincible spirit , courage, care, and commitment !