International Chess Day 2023: Whether you're a beginner or a grandmaster, we have rounded up the best of mobile chess apps for you to play on the go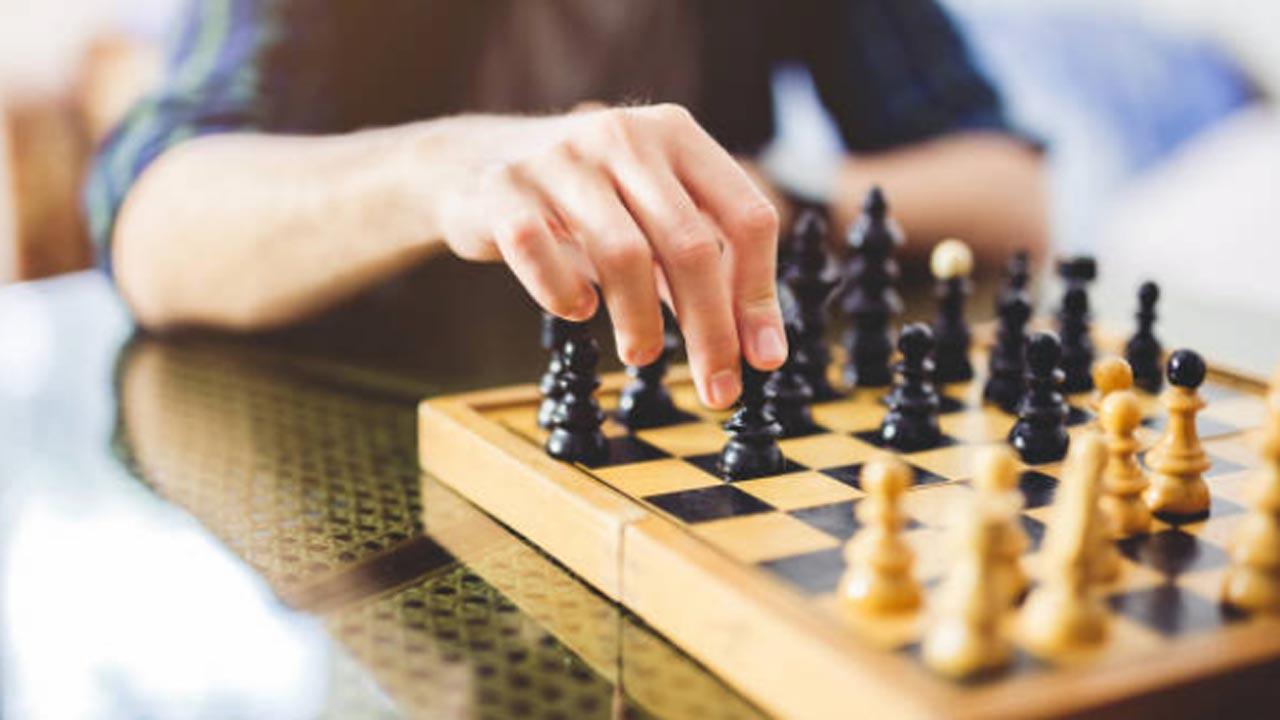 Representative image. Pic/AFP
International Chess Day, also sometimes known as World Chess Day, is observed on July 20 each year. Chess lovers worldwide celebrate their love of the game and engage in competitions and chess events. While in-person chess playing has taken a back seat much like all other social activities, mobile chess applications have been effective and convenient. Whether you want to play with a friend or pick up some chess skills, mobile chess apps can be the ideal opponent and tutor. On World Chess Day, we have rounded up the best of chess mobile apps for you to sharpen your skills.
Chess

An offshoot of the massively popular online chess website, chess.com, this application provides a seamless experience to players across the globe. You can choose to play against a friend or an AI-powered chess bot and players can adjust time limits as games are available at any speed. Among the best features of this app is the detailed computer analysis which helps players in improving their game. Thousands of interactive lessons and videos by top grandmasters aid the learning process while those who are seeking some competitive action can opt to solve over 50,000 puzzles.
ADVERTISEMENT
Available on iOS and Android
Lichess
Known for its user-friendliness, Lichess also offers the complete package when it comes to online chess play - tutorials, puzzles, livestreams, and much more. Designed to be attractive, players will find themselves drawn to the sleek dashboard that allows them to select their opponent (human or computer). The app, available in 80 languages, offers variants that can be accessed offline as well. With a community of over 150,000 daily users, it is no surprise that the app is used by renowned chess players which gives regular users access to a massive database of these expert games. Watch experts battle it out in real time or review games with chess partners.
Available on iOS and Android
Also Read: Playing crosswords, chess can help prevent dementia in elderly: Study
Really Bad Chess
Chess as we know it hasn't really changed through the years. If you're a chess lover who'd like to break the mould and like to be challenged, Really Bad Chess may excite you. The app generates random opening setups - imagine starting the game with four queens or having all your knights being replaced by bishops. Players can only play against the AI and may find themselves in silly yet seemingly fun positions. Regardless of your opponent, the app is well suited for varying difficulty levels, from those who are learning to those who are expert level. Even seasoned players who have spent endless hours perfecting strategies are forced to think outside the box and look at this very familiar game with fresh eyes. This radical twist infuses modernity in the traditional game play.

Available on iOS and Android
SocialChess
If you prefer a more casual and smaller community to play against instead of AI-powered chess bots, this application is a good alternative. The nifty app allows players to create customised challenges with varying game speed options, or select open challenges based on the opponent's rating or game speed. Best game features include the ability to play five gives simultaneously and Elo rankings. The intuitive layout is calming and benefits immensely from the lack of advertisement banners that tend to interrupt game play.
Available on iOS and Android