The city of Mumbai is buzzing with activity, after a particularly difficult period of the ongoing Covid-19 pandemic. If you want to take a breather this weekend, here is a list of comedy gigs in the city where you can laugh to your heart's content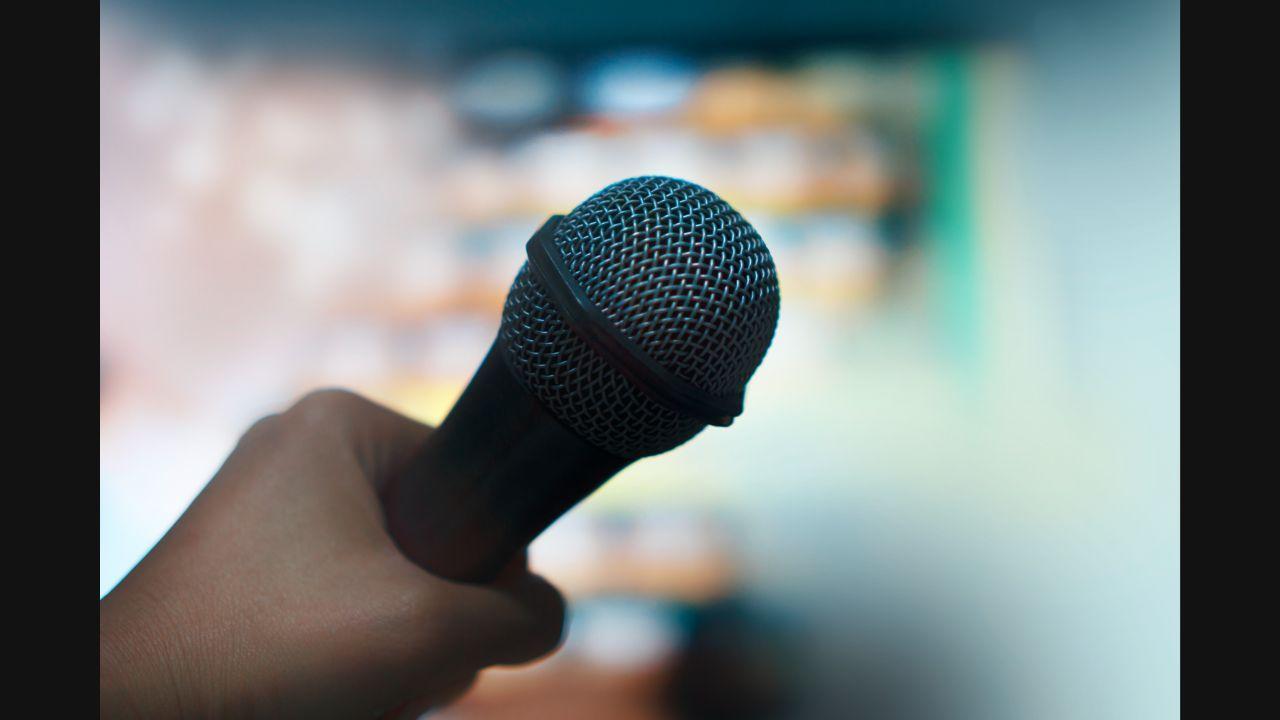 Image for representational purpose only. Photo: istock
As venues are slowly opening up in the city, Mumbaikars can finally get out of their houses and have asocial life again –after taking all the necessary precautions, of course. While diners are snapping up restaurant tables, there is also an option for those who miss attending live gigs. Although there have been many gigs online recently, live shows are a different kind of experience. As it happens, several venues in the city are hosting comedy gigs by some of the most popular comedians from Mumbai and the rest of India. 
Here are five shows you could attend this weekend, if you are looking to have a good laugh with your friends. 
Fun times 
Mumbai-based comedian Vaibhav Sethia will look to tickle your funny bone at his new show titled 'Apple Is Red'. The one-hour special comes on the back of two shows, 'This One Time' and 'DONT' and months after many comedians in the city have been able to perform for a live audience in the city. All attendees are expected to follow basic social distancing and Covid-19 protocols at the venue. Tickets for the show with only 20 seats can be booked on BookMyShow. 
Date: October 2 and October 3 
Time: 4 pm and 6 pm 
Location: That Comedy Cub, Bandra (West) 
Price: Rs 499 
It's hilarious
If Bandra seems too far, stop over at Khar and listen to Abhijit Ganguly. The city-based comedian will perform his set 'Still Standing' which delves into his experiences during lockdown, turning 30 and married life too, with a promise to make you laugh out loud. Those who wish to attend have to be vaccinated with at least the first dose and the venue suggests you should avoid buying a ticket if unwell. Wearing masks and maintaining social distancing norms are also necessary at all times. 
Date: October 2
Time: 6 pm onwards 
Location: The Habitat, Khar (West) 
Price: Rs 499
Laugh out loud
Comedian Mohd. Suhel will talk about everything that you may think isn't related to each other in this show titled 'Guide to Galaxy'. In the one-hour special, he will talk about space, Pluto, ozone layer, a wolf, a pigeon and a monkey, all of which are somehow supposed to be connected to each other. The show is open to all those above 16 years. All attendees will also need to follow Covid-19 protocol at the venue at all times. 
Date: October 3
Time: 8.30pm onwards 
Location: The J Spot, Bandra (West) 
Price: Rs 250 onwards 
Weekend fun 
If Andheri is your usual hangout spot, watch city-based comediennes Aditi Mittal and Kajol Srinivasan perform their latest laughter-filled sets. The 90-minute show, open to those above 18 years is called 'Comedy Unstoppable'. It will feature other artistes including Bhavish Ailani, Jenith Thakkar and Mohit Morani, who will perform during the evening. Wearing masks and maintaining social distancing at all times is necessary. Attendees should also avoid booking tickets if they feel sick before the show.  
Date: October 3
Time: 8pm onwards
Location: The Matchbox Cowork, Andheri (West) 
Price: Rs 249
Comic timing
Make the most of the weekend and attend this comedy gig by comedienne Jeeya Sethi, who will be performing some of her best jokes as well some new ones for sure. If you and your friends are looking to attend something fun in and around Khar, this promises to be interesting. The venue is open to all people who have at least taken one dose of the vaccination. Following the rules of wearing masks and maintaining social distancingat the show is necessary.
Date: October 3
Time: 8.30pm onwards
Location: Tarang Studio, Khar (West) 
Price: Rs 199 onwards
Also Read: How more and more older adults want to be tech-savvy