Ever since work-from-home became the new reality, working professionals have been spending more time on their screens than ever before. Their at-home workstation or study has become an important part of the daily routine. Two interior designers stress on the need for colourful, comfortable, and clean work spaces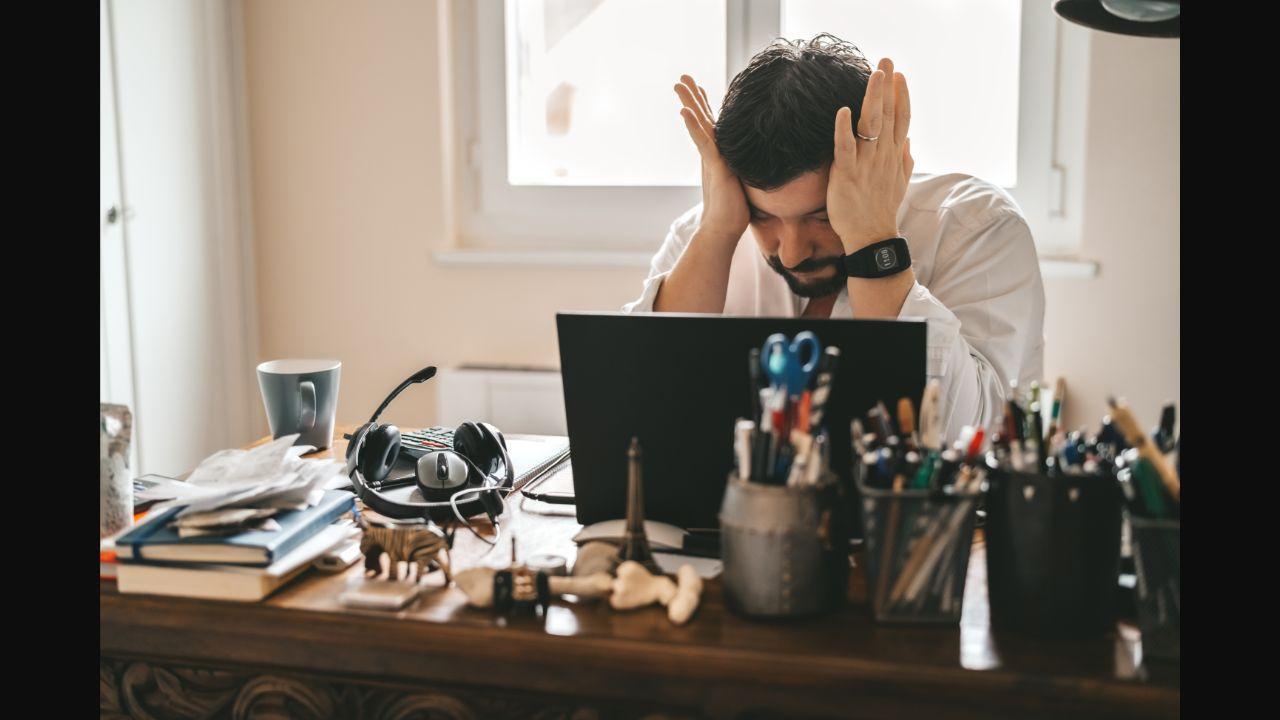 Image for representational purpose only. Photo: istock
The Covid-19 pandemic has changed the way most people work around the world. Work-from-home, a term which was once limited only to freelancers, has become a major buzzword for business continuity over the last year. While most are still adjusting to the multiple challenges, they are increasingly enjoying the idea of not having to commute to the office. But this does involve having to set up and adapt to a new workstation. 
Many who struggled with figuring out the best spot to work from last year have by now likely found the perfect space. This 'space' not only gives them the luxury of a proper network and WiFi signal but also the least amount of noise. And, hopefully, the best background for those frequent online meetings. 
However, it is impossible to make the most of all these perfectly combined elements if one doesn't build the perfect spot for sitting and working throughout the day. Two interior designers come to the rescue as they talk about how the home office has evolved and share ideas to make life easier.
Mixing function with form
Even as there has been a change in the geographical location of the workstation, it demands the same planning. Comfort comes above all and will only help reduce the strain on one's eyes and body. For this, it is important to remember a few aspects of building the perfect atmosphere for you to work. 
"The expanse of the office space has been scrunched to a mere 13-inch screen," explains Sidharth Sirohi, founder, Baro Design, talking about the new challenges. "The boring black module chair has been replaced with chairs of greater character like the dining chair, no matter how make-shift."
On the other hand, Smitha Zachariah, creative head, ZXP Design, has noted that, "People definitely want to make their workspace more defined and much more professional looking." It helps if they can set aside a dedicated space to work at. "As far as possible they should try and avoid using the dining table or living room as a workspace.  If they have the luxury of a guest bedroom in their home then it would be ideal to convert that into a home office," she suggests. 
There is also an increasing desire to style. "They want to use nice table lamps with interesting fabric lampshades, proper swivel chairs that are well-designed for comfort, and use indoor plants to give the workspace a fresh look," informs Zachariah. 
Making use of light and colour
She recommends personalising the workstation just like many people do in the office. Infuse some colour through the use of curtains or blinds, and lampshades. Being surrounded by greenery, with the help of potted plants, can also help create a positive vibe, according to both the interior designers. 
Sirohi dwells on how to pick colours. "Even though lighter and neutral colour schemes come universally recommended, it isn't a mandate and people can opt for any colour as long as it enhances focus," he says.
Next, Sirohi emphasises how light plays an important role while working all day. "Let ample natural light come into your room to brighten the surrounding space as well as your mood. As far as artificial lighting is concerned, refrain from having a light source directly behind you since this will create glare. The best position for such lighting is directly above your head, illuminating the work area evenly." Adding a task light with the use of a spot lamp can help while referring to documents and using the keyboard as it reduces the probability of having to strain one's eyes and screen headaches too. 
Breaking the clutter
However, what is the point of a great workstation if it is always left chaotic and not used to its maximum capacity? Now, many may not have the luxury of a bigger work space and that is why it is all the more important to declutter your workstation. It can help avoid confusion while working and help steer away from a plain mess, so it is important to know how to keep your work area clean. 
To avoid jamming up a space, Zachariah has a simple solution, "Always think of shelving and cabinetry, so you can be very organised and if you are not, then it's imperative that you learn how to be organised. Shelves and cabinets are saviours and need to be used efficiently." According to her, a white base is ideal but if it doesn't work for people, then they can add colour around their wooden furniture. However, she warns that something may look good but if it isn't comfortable, it doesn't have to be there. Using cable concealers can also help a great deal, if you have frequent online meetings. 
Sirohi iterates Zachariah's emphasis on cabinets. Making arrangements for storage around and above the desk will help organise the accessories and papers around it. 
He adds that while there may be several ways to make an ideal workstation, it works differently for different people. However, comfort, functionality, visual balance, and low upkeep should be the guiding principles to make the most of your workstation during these times as many people work from home. 
Also Read: How to choose colours while sprucing up your home
Shop Now
| SR NO | Product | Shop Now |
| --- | --- | --- |
| 1 | Samsung Monitor | |
| 2 | Lenovo Monitor | |
| 3 | WD Elements 1.5TB Portable Hard drive | |
| 4 | Seagate 2TB External HDD | |
| 5 | SanDisk 32GB USB Flash Drive | |