When she faced challenges, she turned her pain into purpose. On the occasion of Menstrual Hygiene Day, here is the story of single mom Khushboo Goel - once a victim of domestic abuse and devoid of basic necessities, Goel is now spreading awareness about menstrual hygiene and empowering thousands of underprivileged children through it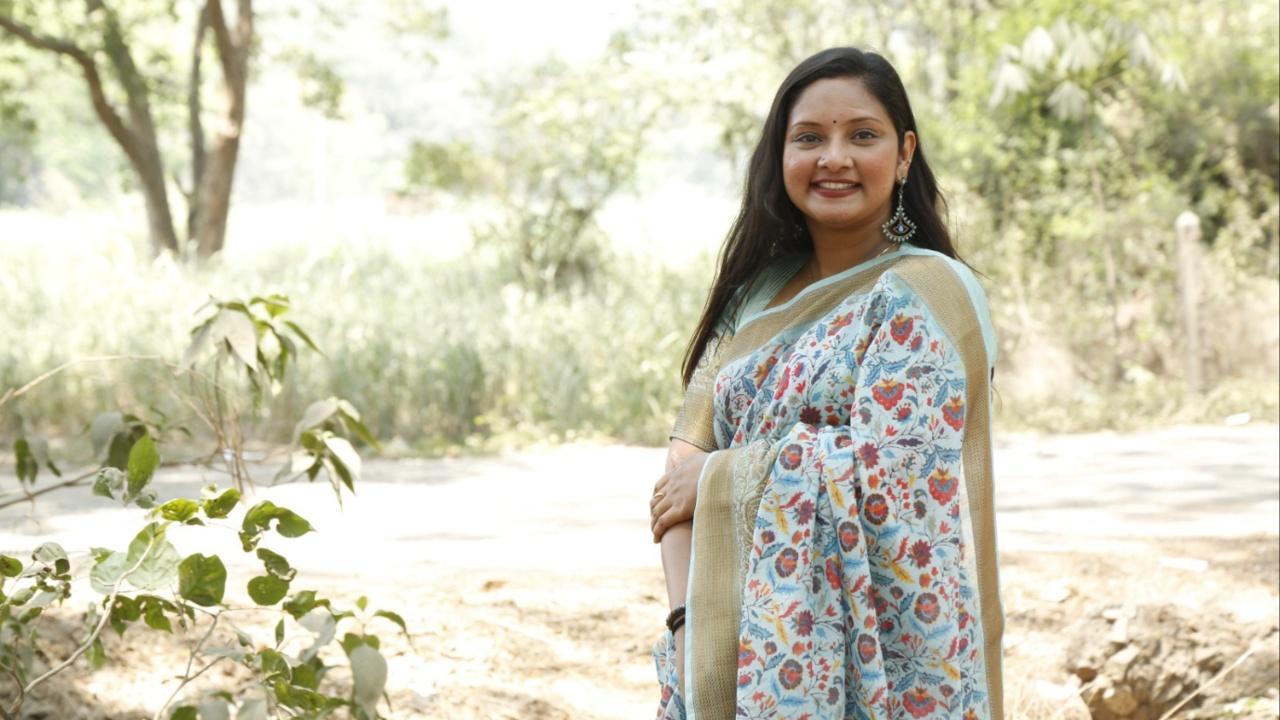 Khushboo Goel is spreading awareness on menstrual hygiene among underprivileged girls. Photo Courtesy: Khushboo Goel
"Naari Shakti Zindabad! Naari Shakti Zindabad! "
Khushboo Goel, a young woman in her mid-twenties raised slogans of woman empowerment among scores of underprivileged teenage girls, echoing a thousand voices. Overcoming societal taboos, this was an event being conducted to spread menstrual hygiene awareness among these teenage girls. Drenched in sweat, hair tied in a bun and mic in hand, this woman stood out as she fuelled words of confidence and empowerment to young girls in our conversations.
ADVERTISEMENT
"I have trained 6,000 young girls on using menstrual cups and it gives me goosebumps - when I train and talk to them. The moment they call me Khushi didi – is the moment in my life I always wait for", gleams with pride Khushboo as she shares with us her journey in spreading menstrual awareness. The commitment on her face while distributing menstrual cups to the young girls says it all. Being associated with the NGO Kartavya Charitable Trust, Goel has been instrumental in not only educating girls on menstrual hygiene but also empowering children through education drives and child safety workshops. Today, the Mumbaikar is an empowered young woman empowering underprivileged kids in return. But a few years back, achieving this was only a dream.
Goel was married off at a tender age, converted to another religion, and is also a victim of domestic abuse, apart from getting pregnant before even turning 20 years old. Khushboo's life has been one with endless hurdles. However, when Goel held her newborn baby in her arms, everything changed. She turned into a rebel and realised that she didn't want to raise her son in an environment full of abuse and toxicity. However, starting a new life wasn't easy. Devoid of educational qualifications and financial support, starting anew with a baby seemed like an uphill task. But as they say, 'when you want something, the whole universe conspires in helping you to achieve it.', and just like that help poured in for the city dweller from random places. While a Facebook friend helped her with her fees for appearing in Class 12 examinations, a colleague she had only met three months ago helped her with Rs 15,000 to start a new life. 
She shares, "Today, I am a bachelor in mass media, post-graduate in social work and it is never going to stop because I am going to teach myself each and every day and that is what going to make me stronger. It is what could make any woman who wants to survive any domestic violence, stronger." 
Empowering numerous young children today is one of her life's missions. Starting off as an event executive in the NGO, today, Goel is one of the driving forces at the NGO to bring a positive impact in the lives of underprivileged children. The Mumbaikar along with her NGO team has reached out to lakhs of kids spreading awareness on child safety, hygiene and education. 
In a bid to give her son a better life, this single mom, who rebelled against domestic abuse has turned into an educator empowering others in her life. "Spread kindness wherever you can and awareness about things that you once never had", concludes Khushboo as she gets back to talking to a young girl to tell her more about menstrual cups. On the occasion of Menstrual Hygiene Day 2023, we salute such menstrual hygiene crusaders.
Also Read: Dermal fillers are on the rise among young Indians, here's why