Helmed by the National Award-winning director Brahmanand Siingh, the 108-minute film showcases the existing paradoxes in India through the journey of the backpacker duo, across 10 cities from Mumbai to Nagaland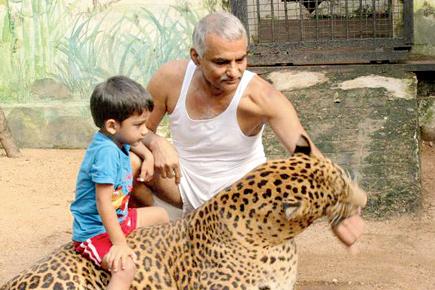 Dr Prakash Amte (Baba Amteu00c3u00a2u00c2u0080u00c2u0099s son) and his grandson playing with a leopard in his animal rescue centre at Hemalkasa in Gadchiroli, Maharashtra
'The traveller sees what he sees; the tourist sees what he has come to see', quotes the
21-year-old UC Berkeley-undergraduate (in anthropology and pre-medicine) Samantha Jo Fitzsimons, as she zooms off on a bike with 37-year-old city-based neuroscientist, Mauktik Kulkarni in the trailer of Riding On A Sunbeam, Journeys Through Space, Time, Life And Love. Helmed by the National Award-winning director Brahmanand Siingh, the 108-minute film showcases the existing paradoxes in India through the journey of the backpacker duo, across 10 cities from Mumbai to Nagaland. "The film captures an immersive experience of the myriad contrasts of our vast country, be it triumph and despair, conservative and libertine lifestyles or cases of economic empowerment and total neglect. It also captures the hope and optimism and tells youngsters to pack bags, backpack around India and discover it for yourself," says Siingh, who won the national honour for Pancham Unmixed: Mujhe Chalte Jaana Hai, a feature-length documentary on RD Burman. Co-produced by Mobius Films and Kulkarni, the film will be screened at Andheri's Brewbot pub as part of Project O's mid-week movie screening event.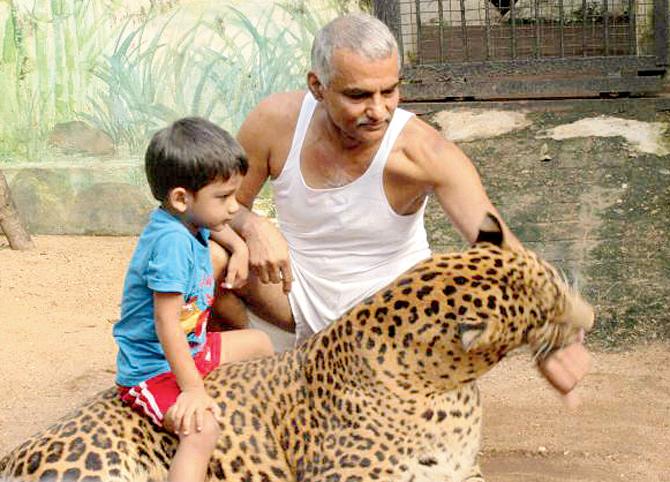 Dr Prakash Amte (Baba Amte's son) and his grandson playing with a leopard in his animal rescue centre at Hemalkasa in Gadchiroli, Maharashtra
ADVERTISEMENT
How it began
The project was conceptualised in 2013, when Singh met Kulkarni through a common friend. The latter had just returned to the city after spending a decade in the US for studies and work, and a one-year, round-the-world backpacking trip to 36 countries. "Since he had spent so much time outside of India, I asked him whether he would like to backpack in India. He immediately agreed and we started planning," recalls the filmmaker.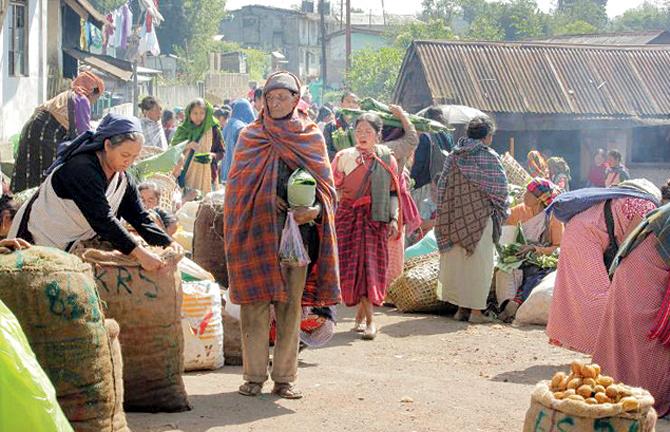 A daily bazaar in Smit village, Meghalaya
The duo roped in Fitzsimons, with the idea of bringing in a non-Indian point of view. "Samantha and I had met briefly in the US. She was getting ready to start her last semester at UC Berkeley, but agreed to postpone it for the backpacking experience. While she was ready to rough it out, I was worried about her not being able to handle the unpredictability or lack of sanitation. She didn't seem worried, though," recalls Kulkarni. After spending three months shortlisting the places, the troika, along with a three-member crew and HD cameras, began a five-week shoot by the end of 2013, covering Maharashtra, Uttar Pradesh, Meghalaya, Assam, Nagaland and Rajasthan. From showcasing the social work done by Dr Baba Amte's Anandwan in Gadchiroli (Maharashtra) to covering issues arising out of the lack of infrastructure, law and order and education in Azamgarh (UP) as well as encountering unique cultures in Meghalaya, the film shows the duo's tumultuous journey in all modes of transport — boats, bullock carts, bikes, etc.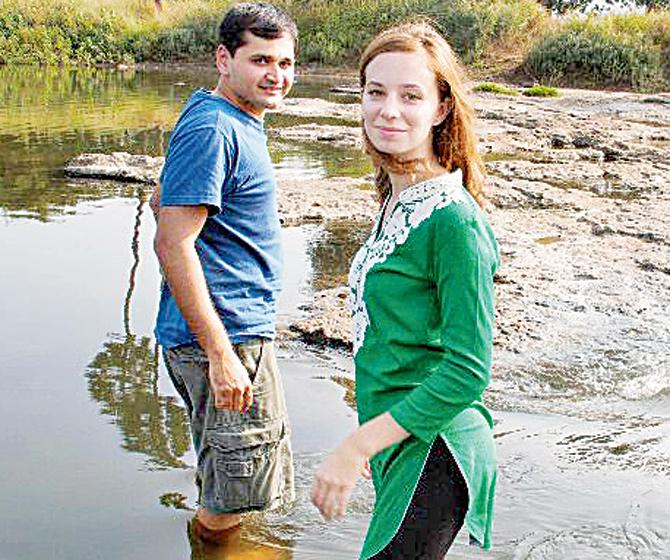 Mauktik Kulkarni and Samantha Jo Fitzsimons in Karjat
Phoren and other factors
Travelling with a foreigner drew in curious glances, and sometimes, scary scenarios too. "Once, we were refused entry into a hotel until we could prove that she was accompanied with her husband or brother," informs the director, who was also faced with numerous shooting challenges. "Due to the sensitive nature of the story we were covering and the conservative culture, we had to withstand a hostile reception in Azamgarh.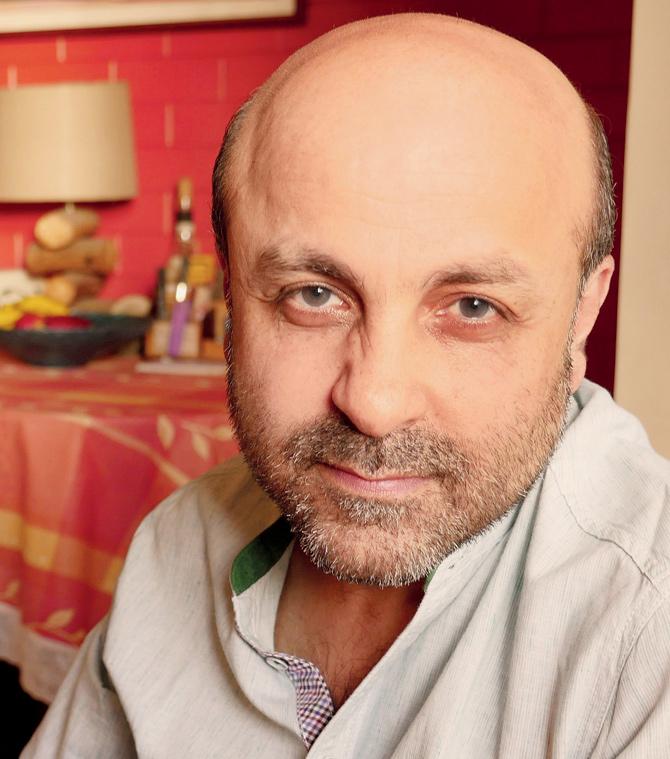 Brahmanand Siingh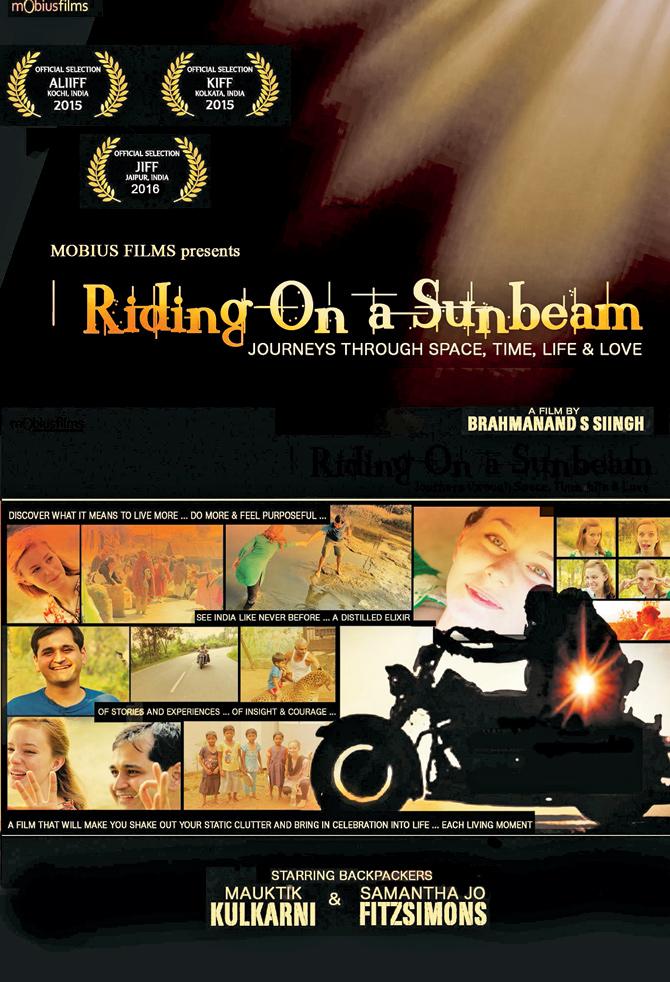 In Nagaland, tourists are advised not to venture out after sundown. So, we had to plan our shoots accordingly. We had gone to Rajasthan, to chase a story of polygamy or Draupadi culture emerging because of female infanticide. However, through our discussions with locals, we unearthed a story that was totally opposite of what we had in mind. But that's the spirit of the film," says Siingh, who brought back 150 hours of footage, which went through four re-edits before the final cut, that was an official selection for Kolkata International Film Festival 2015. He adds, "We have at least 30-45 minutes of exciting additional footage, which we will release at a suitable date."
On: May 25, 8.30 pm to 11 pm
At: Brewbot, G-01 & 101, Morya Landmark 1, off New Link Road, Andheri (W).
Log on to: insider.in
"Exciting news! Mid-day is now on WhatsApp Channels

Subscribe today by clicking the link and stay updated with the latest news!"
Click here!