In April this year, the 26-year-old who raps about the plight of migrant workers, casteism and corruption had tweeted asking record labels to sign him. As that request remained unanswered, he is now reaching out directly to his fans for funds to make his Ambedkar-inspired album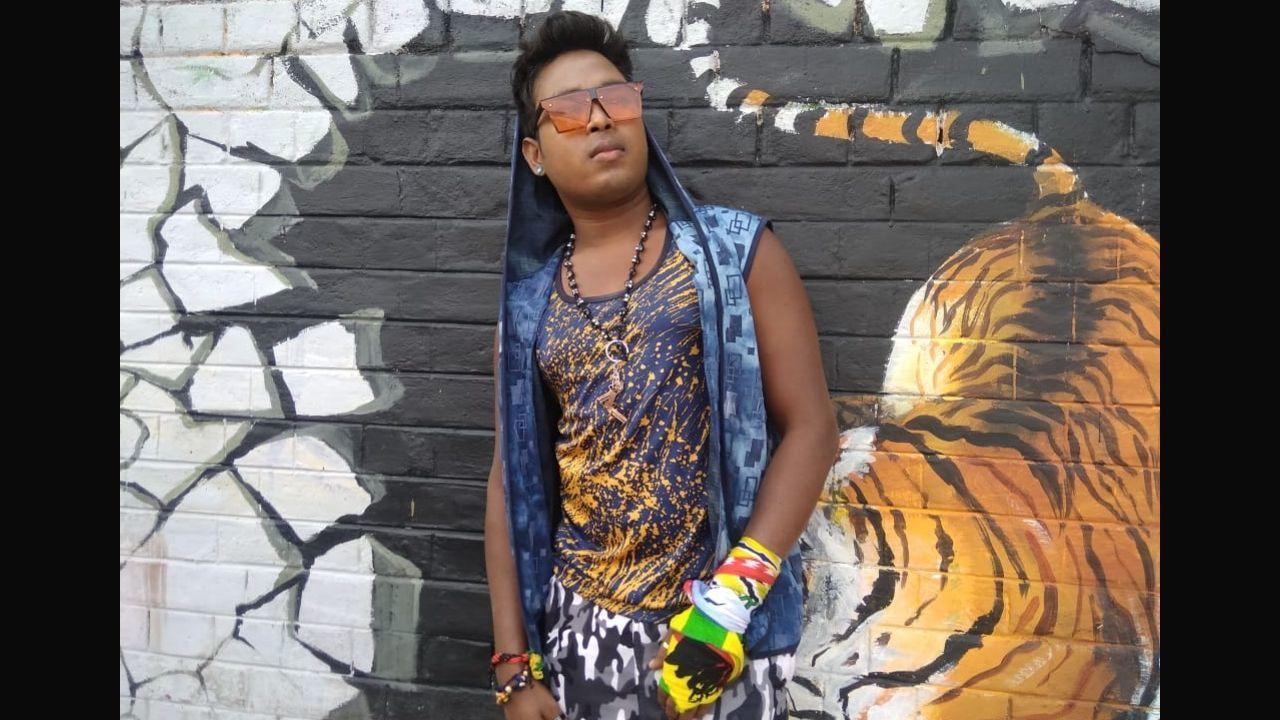 Odia rapper Duleshwar Tandi, better known as Dule Rocker. Photo: Dule Rocker
A little over two months after Odisha rapper Duleshwar Tandi, better known as Dule Rocker, reached out to record labels to back his music and sign him, he has been unsuccessful at securing support. However, having lived up a hard life, he is not one to give up easily in his pursuit for musical excellence. He has now taken another route that could help him promote important messages through music.  
The Kalahandi local, who currently resides in Bhubaneshwar, started a crowdfunding initiative on June 19 through Milaap.org to pursue his dreams of making music. He explains, "I tried reaching out to the producers and labels through Twitter but nobody has got back to me. So now, I am going to rely on my fans and well-wishers to help me achieve my dream of producing my music." 
ADVERTISEMENT
The tweet about the initiative has been retweeted by Bollywood actor Richa Chadha as of now.
Crowdfunding the album 
Tandi, who shot to fame at the start of the lockdown last year, has been posting all of his videos on YouTube and has close to 24,000 subscribers. After briefly suffering from a bout of depression, he deleted all the videos on his channel but has returned with stronger resolve. Now, the rapper spends more time writing verses in his book. He doesn't have the time to wait for the labels and that is why Tandi is now seeking crowdfunding for his dream. He intends to turn his verses into a 10-song album titled 'Annihilation of Caste System', inspired by Dr Babasaheb Ambedkar. 
The rapper, who is also a daily-wage labourer, has put the target for the crowdfunding initiative at Rs 20 lakh, which may be a tough ask but a hopeful Tandi says it is the only way forward for him. He explains, "I have researched and found out the cost of producing the album and that is all I am asking for. While I can do a lot of it myself, there is still need for a studio and technicians who can help me put it together better." 
He adds, "It is important to remember that even those who are working on it need to earn for their families and can't do it for free. If there is no money involved, it would only delay my album, which I intend to put out before the upcoming panchayat elections. The money will help me cover the cost of the studio and music production, which I have been doing on the phone till now." 
🙏It's a fund raise campaign 🙏
Lets be unite for a case
Will u support me to make an album ?https://t.co/6pQTgvV2J2

— Rapper Dule Rocker (@DuleRocker) June 19, 2021
Addressing casteism with music 
While the 26-year-old Odia rapper gained recognition for rapping about the plight of the migrant workers at the start of the Covid-19 pandemic, he has also focused on subjects like casteism and corruption. Like the name of the album suggests, he intends to take his endeavour forward and talk about casteism and the treatment of the Bahujan communities not only in Odisha but across India. 
He explains, "This album will help my music reach every ear out there. I am not against Brahmins. There are many of them who are supporting my music and me. I do not want to dwell on the past and instead want to work towards changing the future. I am simply against the caste system and just like Dr Babasaheb Ambedkar, I want to focus on the issues that come with it," he explains. 
As of now, Dule Rocker has managed to achieve only two per cent of his target but he will stop at nothing to fulfil his dream. Tandi intends to use music to raise a voice against casteism and make people aware of the atrocities being committed against his community.
Also Read: Save these diverse khichdi recipes for a rainy day
"Exciting news! Mid-day is now on WhatsApp Channels

Subscribe today by clicking the link and stay updated with the latest news!"
Click here!