Popularly recognised as the country's first female teacher and the one who laid the foundation for women empowerment in Indian society, Savitribai Phule is also known for her impactful writings. On her birth anniversary, we have curated a list of readings which trace her life and work
Savitribai Phule. Mid-day file pic.
Savitribai Phule, born on January 03, 1831, was a social reformer, educationist and writer who is often hailed as India's first feminist for her pioneering contribution to the education of women and Dalits in India. In the companionship of Mahatma Jyotirao Phule, Savitribai Phule educated herself after her marriage, took up the cause of educating girls from marginalised communities at Pune's Maharwada, and went on to set up India's first all-women school at Pune's Bhide Wada in Budhwar Peth.
Braving atrocities, she educated a number of children from various castes, led the resistance to caste oppression and went on to establish 18 schools along with Jyotirao Phule and other revolutionaries. In addition to a social reformer, she was also a fiery writer, whose writings significantly contribute to the anti-caste and feminist literature in India.
Here are a few lines from her poem, 'Go Get Education'
"Sit idle no more, go, get education
End misery of the oppressed and forsaken,
You've got a golden chance to learn
So learn and break the chains of caste."
- Savitribai Phule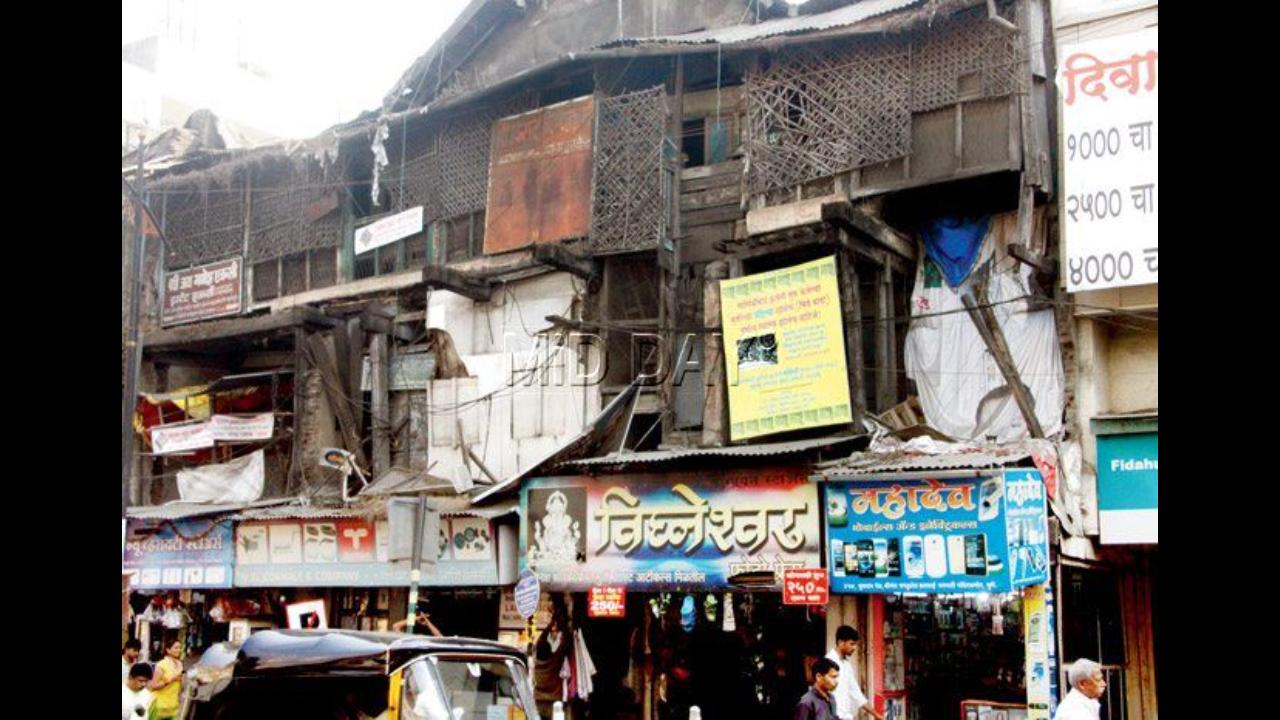 Savitribai Phule all-women's school in Pune's Bhidewada in Budhwar Peth. Pics/Mandar Tannu
It is a cause for concern that Savitribai Phule's writings are not easily available online or in public libraries and bookshops. One can find books on Savitribai Phule's life and struggles by various authors in Marathi and English at Chaithyabhoomi, Dadar and some can be ordered via Ambedkarite publishers.
On the occasion of her birth anniversary, we have curated a list of essential readings on and by Savitribai Phule; most of them are available online.
1. Kavya Phule (1854) and Bavan Kashi Subodh Ratnakar (1892)
Savitribai Phule has two anthologies to her credit--Kavya Phule (Poetry's blossoms) and Bavan Kashi Subodh Ratnakar (The Ocean of Pure Gems). 
The first collection of poems written in Marathi, Kavya Phule was published in 1854, when she was 23 years old while Bavan Kashi Subodh Ratnakar (The Ocean of Pure Gems) was published in 1892. Kavya Phule consists of 41 poems. Her poems encompass the struggles she faced as she spearheaded the movement for girls' education and inspired others to act against caste and gender based discrimination. The poems are also a call for those marginalised by an oppressive system founded on caste to acquire knowledge, take formal education and work to over throw the Brahmin power, thus, establishing a path to social justice.
The physical copy of the collection is available online and the translated versions can be accessed for online reading on drambedkarbooks.com
2. Savitribai Phule - Samagra Wangmay
This book by Dr MG Mali is a complete collection of Savitribai Phule's writings, including Kavya Phule, Bavan Kashi Subodh Ratnakar, letters written by her to Jyotirao Phule spanning a period of 20 years and lectures by Savitribai Phule on issues of caste, social justice, employment and the status of a woman in the society. 
Samagra Wangmay, published in 1988, can be purchased at Government Press in Pune or in Mumbai's Charni Road. It can also be ordered from Ambedkarite Buddhist Publishers.
3. Jnyanajyoti Savitribai Phule
This essay by Prof. Hari Nerke, former head of the Mahatma Phule chair of the Savitribai Phule University in Pune traces the journey of the Phule couple in establishing India's first women's school and their contributions in pioneering the social reform movement in the Indian subcontinent. It also stresses on why one cannot overlook Savitribai Phule's contributions when discussing the work done by social reformer Mahatma Phule.
A part of the essay is accessible on rountableindia.co.in
4. A Forgotten Liberator: The Life and Times of Savitribai Phule
This collection of essays edited by Braj Ranjan Mani and Pamela Sardar was one of the first English books on the life of Savitribai Phule. It includes essays by six authors who write about the life of the Phules and marginalised women in the social setting in the 18th and 19th century Indian subcontinent. It also includes three letters by Savitribai Phule to Jyotirao Phule and translated versions of Phule's poems. Additionally, the book also includes a letter by an 11-year-old girl, Muktabai studying in the school founded by the Phule couple, in one of the chapters.
A 'Forgotten Liberator: The Life and Times of Savitribai Phule' can be purchased online.
5. Savitribai Phule and I
'Savitribai Phule and I' by Sangeeta Mulay is a semi-fiction book tracing the journey of a young shy Dalit girl from an Indian village, Shabri, who is subject to caste-based discrimination and prejudice in her childhood.  Inspired by the writings of Savitribai Phule, Shabri then goes on to become a feminist and activist. The book is aimed at young adults, who are rarely taught about Bahujan leaders and icons in Indian schools.
The book is published by Panthers Paw Publications, which promotes Ambedkarite and anti-caste literature. It can be purchased online.