'Paani Party', written by Minaz Ansari and illustrated by Priyanka Lele, unfolds in the form of a conversation between a nine-year-old and his grandfather. Through it, the creators hope to discuss not just water conservation, but the tremendous value of water and the need for a more meaningful relationship with it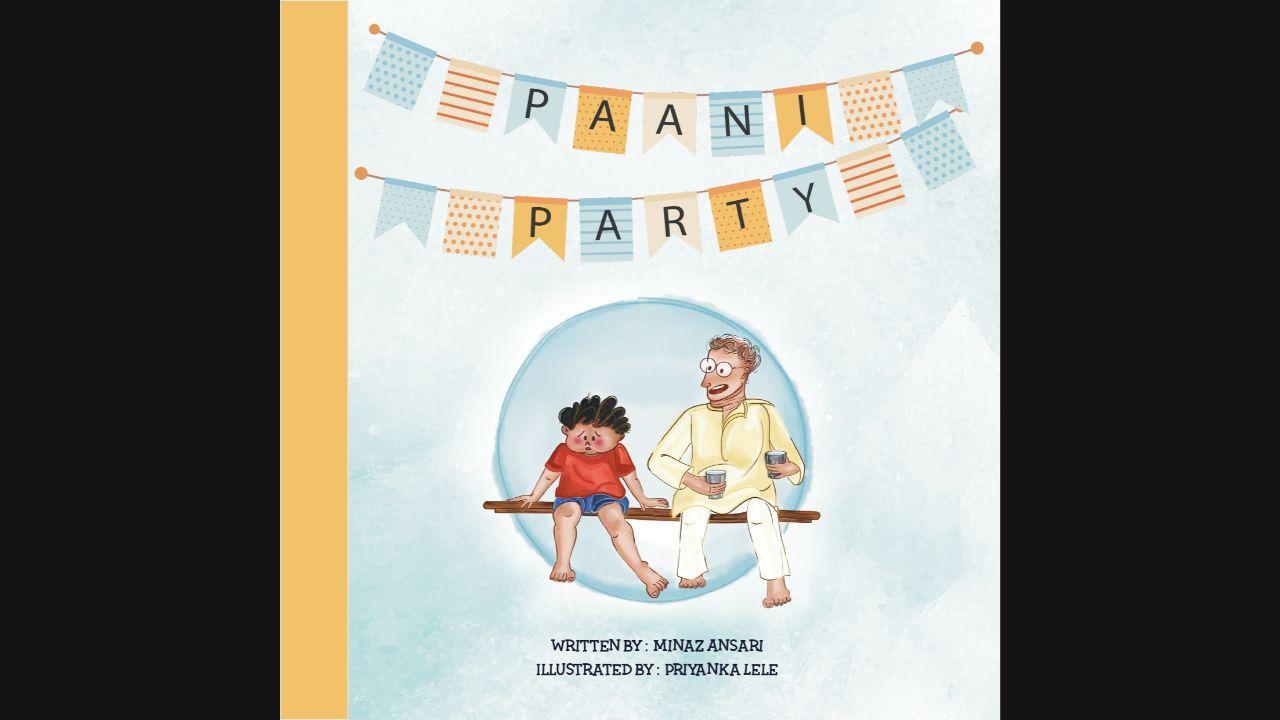 The cover of the book 'Paani Party'
The concern in nine-year-old Aryan's voice is clear when his grandfather tells him that there are many people in the world who don't have access to clean water. "Can we do something to change it?" he asks. Indeed there is a way, the grandfather  points out wisely — we can start by being grateful for what we have and by acknowledging how blessed we are. "We are often so busy rushing from one thing to another that we forget to look at the miracles that exist around us and within us. If we focus on the miracles, we will learn to value every drop of water on the planet."
This wholesome conversation unfolds between the protagonists of a new children's illustrated book, 'Paani Party', published by The People Place Project. Authored by Minaz Ansari, the book focuses not only on water conservation, it also stresses on discovering the indispensable value of water and on building a more meaningful relationship with the precious resource. "If a child or any reader can build a relationship where they see the value of every glass of water they consume, then it is going to automatically lead to conservation and taking care of our water bodies and everything related to it," hopes Ansari, who is also an architect working in Mumbai. 
ADVERTISEMENT
Telling tales about water
The context in which the book was written dates back to a year ago. 'Mumbai Water Narratives' started last July as a platform to curate and host stories on the city's water heritage, cultures, and practices. Led by Dr. Sara Ahmed, founder of the Living Waters Museum and a member of the Global Network of Water Museums, it documents Mumbai's dynamic water journey. 
The initiative launched its first virtual exhibition 'Confluence' in March 2021 to capture Mumbai's multilayered relationship with water -- from its rivers to its shores, from the tanker economy servicing high-rise apartments to the everyday water problems. "As part of the Mumbai Water Narratives, we were collecting various stories of water and trying to target audiences of various age groups," says Ansari. "That's when we thought of creating a picture storybook for children so that we could reach out to the future water keepers of Mumbai and all over the world."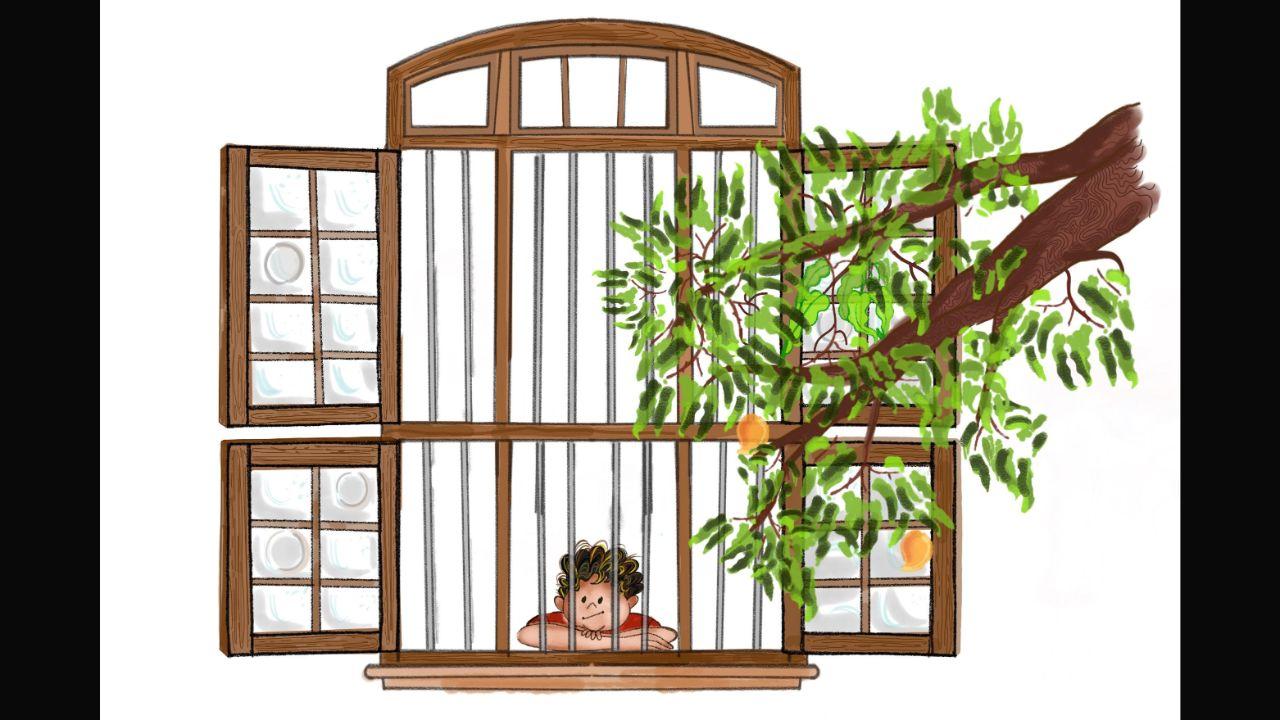 An illustration by Priyanka Lele from the book 'Paani Party'. Photo courtesy: Minaz Ansari
Although the book gives a very significant and serious message, Ansari didn't want it to be preachy. "I wanted it to be playful, fun and joyous." She believes that children are extremely influential because most importantly they are not cynical like adults, and therefore they can imagine a better world. That's also why she chose to pass down knowledge on this important topic from a child's perspective. 
Illustrations by artist Priyanka Lele play a big role in this book. "She [Lele] was involved from the point we said that this story needs to be converted into a book," shares Ansari. First they decided the layout of the book and then the themes which needed to be shown through illustrations to be able to convey the city's context better. "Small things like 'what would the house look like'? It has got these wooden old windows, so it could be one of those old wadis in Girgaon Chowpatty," the author notes. "There are many scenes which are related to fantasies where the child is imagining different forms of water and even different forms of rain," she says. The book blends factual data with very colourful illustrations about different forms of water — all with the intention that the child be fascinated by the wonders of water.
How to raise a future water keeper
Apart from the language being simple, Ansari says the text and illustrations have been carefully interspersed to allow young readers to imagine what the story is trying to narrate. The author also felt that it was important to convey and portray a child's point of view, especially during the lockdown. "The book was written at the beginning of the lockdown. I could see children being extremely bored and frustrated being locked inside their houses," says Ansari. "During this time, families got to spend time with each other and some of them got really close to each other. So, this book also highlights how the relationship between the grandfather and the child changed during the lockdown."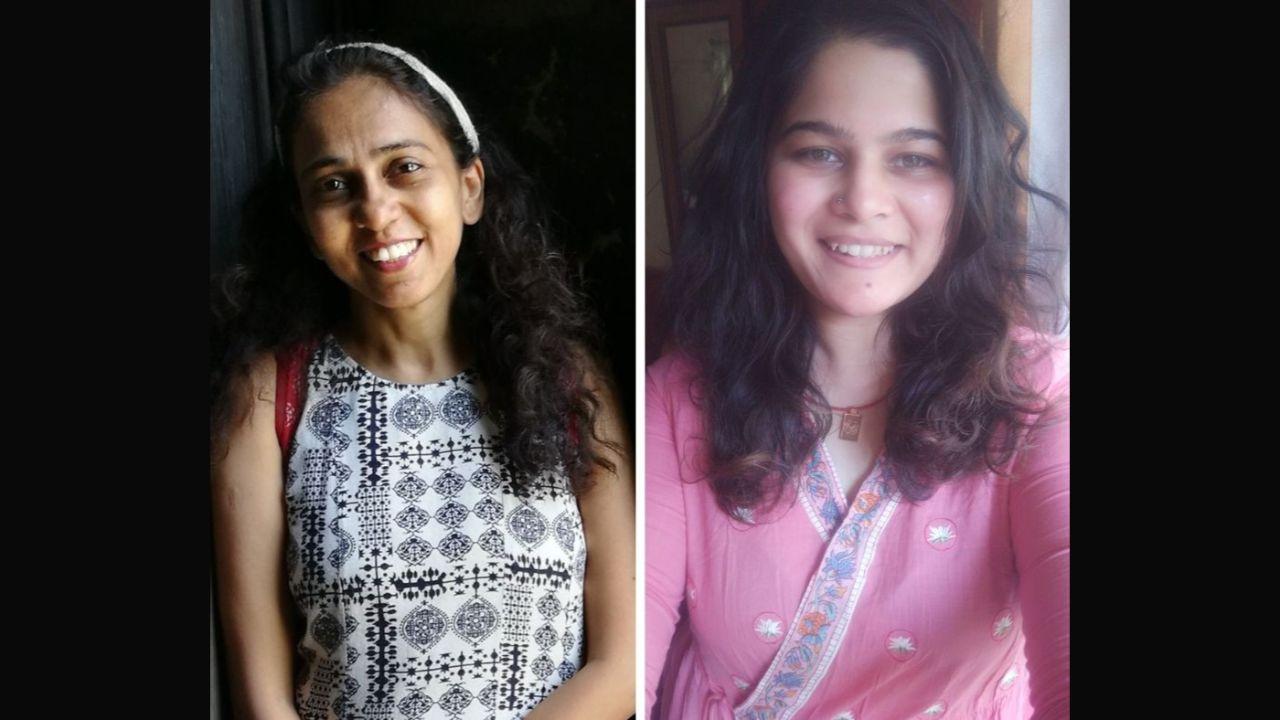 Author Minaz Ansari (left) and illustrator Priyanka Lele
She says, "Children have a lot of power to influence their family as well."  A few years back, she was involved with a no plastic campaign and children were the ones who managed to convince their parents and refused the usage of plastic bags. "We never needed to tell them that, they did it on their own. Children have a lot of power in bringing about change." She also feels each of us as teachers, parents and caregivers of children need to create a kind of water wisdom in children and the youth. "Once we value something, we take care of it. It's as simple as that. That's the whole thought behind this book."
Also Read: UAPA has become an instrument to jail dissenters for years without any trial: Fr Stan's lawyer