Set the mood for your date night. Dim down the lights, light some candles, turn on some of your favourite non-jarring music, and wear something nice. Make an effort.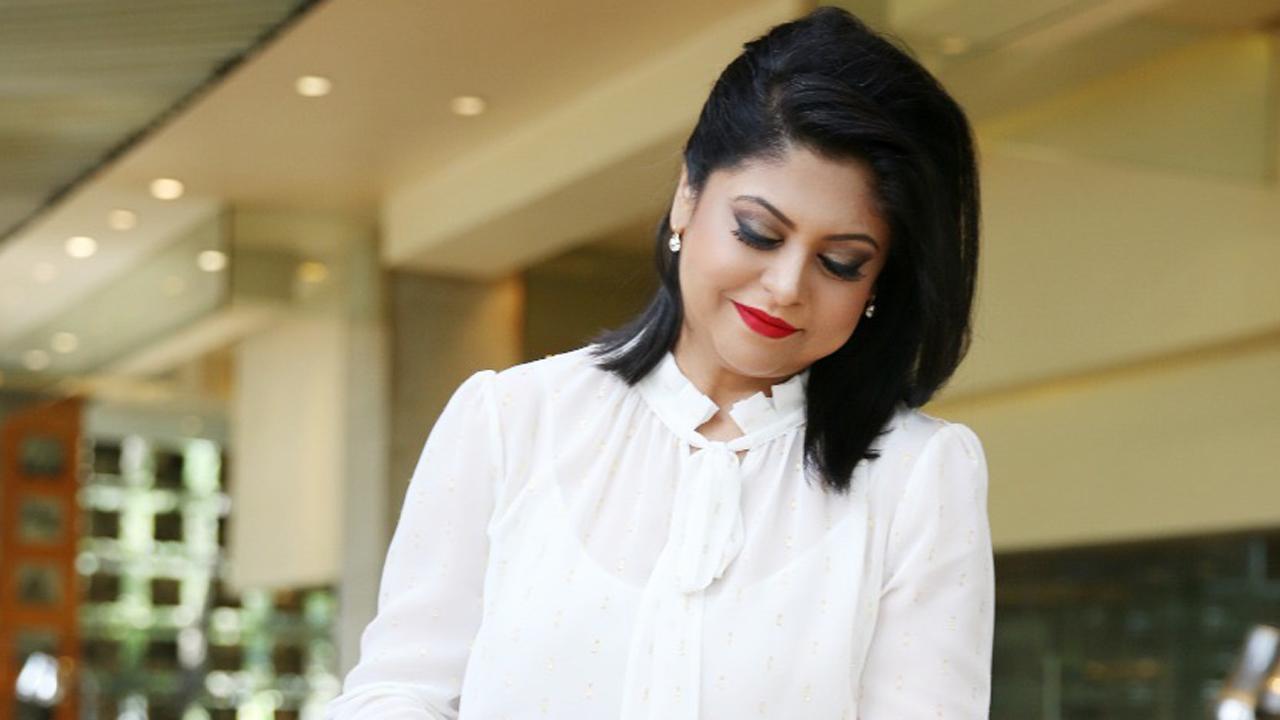 Sonal Holland
Whether you think of it as commercial brouhaha or a day dedicated to all traditions mushy and fuzzy, Valentine's Day is here and it happens to fall on a Sunday - a day of no work and all play. So take in the spirit of the season, chuck the chocolates and flip the flowers because Valentine is best celebrated over a bottle of wine.
Eating at a fancy restaurant is always an option but some of us may prefer to cosy up at home and make this Sunday the consummate start to next week.  
Here are some love-filled tips on how to curate a romantic date night at home this Valentine, complete with wine and your significant other.
If you have kids, bribe them with one of their favourite meals in exchange for an early night-in. Tucking them in early will leave you with the private couple time you need to get the party started.
Decide to nibble on wine-friendly snacks instead of a full-blown meal. Choosing light bites and nibbles will help keep the evening easy-flow and conversational as you sip and snack your way through the evening.
Salty- and sour-flavour dominant foods act as flavour enhancers and pair really well with any kind of wines. They draw out the perception of fruitiness in the wine and make them taste rich and smooth. You could sum up a pretty-looking food platter replete with wine-friendly goodies such as cheesy bites, salt-encrusted crackers, salmon canapes, marinated olives, pizza tartlets, pretzels or grissini breadsticks, cold cuts and prawn tapas. Feel free to be adventurous and rustle up some recipes of your own to ensure that the platter is brimming with excitement. 
Set the mood for your date night. Dim down the lights, light some candles, turn on some of your favourite non-jarring music, and wear something nice. Make an effort. Don't sit in your pyjamas for heaven's sake!
Now it's time to bring out a special bottle of wine. Try and pair the wine to your partner's personality. For example, if your partner is a workaholic, bringing out a special bottle of red from Bordeaux, Margaret River or Napa Valley would lure them to work from nine to wine everyday. If your lover is a loyalist with old-world traditional family values, show your appreciation with a bottle of the reliably amazing Brunello di Montalcino or Barossa Shiraz. If he/she is a health-freak and encourages clean eating at most times, a bottle of an organic or biodynamic Chianti Classico, Burgundy Pinot Noir or low alcohol (read: lower calories) bubbly like Prosecco will seem like the perfect appreciation of their rigour. And finally, if your spouse is an innocent novice to most indulgences, there's no better place to start than over a sweet-tinged bottle of Riesling from Germany because there's nothing that a little bit of sugar can't accomplish.
You can further rev up your game by masking the wine bottle in a blind tasting sleeve and letting your companion do the guessing. Either ways, just make sure you talk about the wine, your feelings and your aspirations, but not household chores. Let the evening be all about discovering '50 shades of Chardonnay' with your loved one.
Author Bio:
Sonal Holland is India's only Master of Wine, an Educator, Entrepreneur, and the Founder of SoHo Wine Club and Sonal Holland Wine Academy. 
This story has been sourced from a third party syndicated feed, agencies. Mid-day accepts no responsibility or liability for its dependability, trustworthiness, reliability and data of the text. Mid-day management/mid-day.com reserves the sole right to alter, delete or remove (without notice) the content in its absolute discretion for any reason whatsoever.