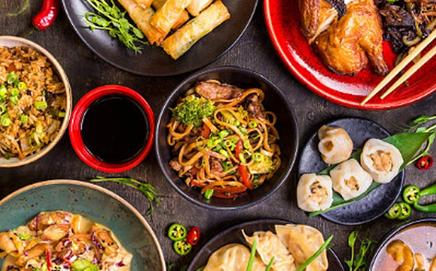 Food and regional cuisine play a significant role as India gears up to commemorate its 75th anniversary of Independence. The phrase "Indian cuisine" refers to a fusion of tastes from many parts of the nation and evokes a desire for home made food. According to The Godrej Food Trends Report 2022, people will continue to bond over food that has been passed down through the generations, while also turning inward, rediscovering lost recipes, and savouring locally grown products that have been overlooked. The research emphasises the rising pride in one's culinary identity, the growing appreciation for India's authentically rich gastronomic heritage, and the inherent wisdom present in ancient culinary practises. Consumers have been identifying and examining the wealth of foundations that helped shape this industry when it comes to food. Diners are looking for variety in regional cuisine concepts that offer rich nutrients and flavours of traditional culinary traditions as a result of renewed pride in and need for originality in India's culinary identity. A culinary lifestyle is characterised by the invention, mastery, and presentation of cooking and dining that reflect the diversity of a nation, according to the historical study of food. The Report 2022-Collector's Edition goes into detail about the dynamic roots and changing realities of culinary culture. Some of these observations are based on the opinions of over 200 thought leaders, including celebrity chefs, home cooks, professional chefs, food bloggers, health experts, media experts, mixologists, nutritionists, restaurateurs, sommeliers, food producers, and more, all of whom shared insightful observations about their specialised fields. Several significant discoveries for 2022 include: Regional cuisines: 56.3 per cent food experts believe the new-found pride in culinary identity and need for novelty will drive Indians diners seek regional cuisine-based concept. Rediscovering culture: 55.6 per cent of panel experts observe an interest in exploring culinary identity by rediscovering their roots through food, be it that of family, community, or their own home region. Also read: Bondas over pakoras: Four must-try Andhra breakfast-cum-snacks recipes during Mumbai rains Dining out: 50 per cent panel picked Mountain Cuisines of India, and 48.4 per cent voted for a deeper exploration of North East cuisines. Reinventing dishes: As chefs and restaurateurs delve into local exploration and rediscover cuisine, 43.1 per cent panel see people are drawn towards nostalgia foods/dishes, reinvented by chefs. Traditional sweets: 42.6 per cent panel sees growing sense of pride in home-made traditional, regional Indian sweets and mithais. Sweets will continue to hold pride of place on home menus in 2022 but with an approach of controlled indulgence and moderation Supporting farmers: 70.8 per cent panel sees the consumer, mindful of the impact their choices have on the environment, making conscious choices to support buying from local farmers and food producers. Rushina Munshaw Ghildiyal, Curating Editor of the Godrej Foods Trends Report 2022 said, "Indian cuisine is throwing off stereotypes and being recognised for its nuanced complexity. A movement of self-discovery we have observed growing in the Indian Culinary Scape over the past four editions. In 2018 we saw the first evidence of interest in India's diverse culinary culture with curiosity around regional Indian cuisine burgeoning. In 2019 that early curiosity grew, into deeper explorations of micro-regional cuisines. Which ignited interest in rediscovering traditional ingredients, cookware, and fats. 2020 brought the pandemic that changed everything globally. In India, the home kitchen came into focus, and we began to rediscover our roots. In 2021 this crescendoed into the renaissance of regional Indian food discovery, as we reclaimed our culinary heritage. "From discovering ancestral roots to savouring regional micro-cuisines, from reignited interest in Ayurveda to traditional cookware and cooking fats these are the trends shaping India's food habits in 2022." Also read: Do you hate bitter gourd? Mumbai chefs will make you fall in love with these yummy recipes This story has been sourced from a third party syndicated feed, agencies. Mid-day accepts no responsibility or liability for its dependability, trustworthiness, reliability and data of the text. Mid-day management/mid-day.com reserves the sole right to alter, delete or remove (without notice) the content in its absolute discretion for any reason whatsoever
08 August,2022 01:24 PM IST

| New Delhi

| IANS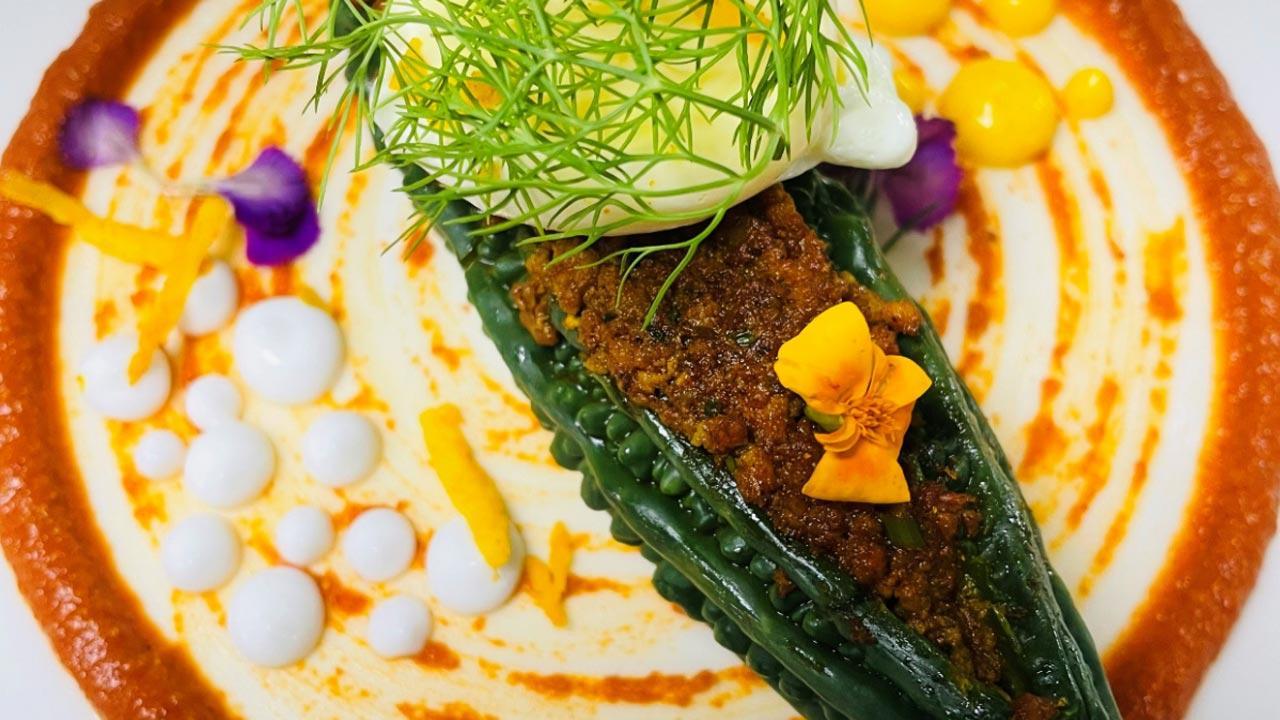 Premium
Bitter gourd or karela as it is more commonly called around India is not particularly a favourite of many people. Its bitterness is one of the many reasons why people don't like it and never consume it after they are first introduced to it as children by their mothers. Funny enough, mothers have to either hide it to feed children. Just so that the vegetable is palatable, many even have to think of innovative ways to make a dish out of the gourd to make it palatable.Surely, some do like the vegetable in its many variations – either fried or boiled, sweetened or tossed in masalas to make a classic Indian preparation, there are still others who aren't convinced and continue to avoid it. Since it is one vegetable that is unanimously disliked by many, Mid-day Online decided to come to the rescue of every person who 'hates' the vegetable wholeheartedly.In fact, city chefs at Mumbai's restaurants believe a lot more can be done with the vegetable than people know and all it takes is for them to put on their chef's hat and enter the kitchen. Their variations include delicious vegetarian dishes that are made in quite a few homes around the country.Stuffed bitter gourd by Amit Kocharekar, executive chef, The Resort Mumbai, Malad (West)At The Resort Mumbai, executive chef Amit Kocharekar believes people can be convinced to enjoy bitter gourd by simply stuffing it. He explains, "As people don't like to eat bitter gourd in a normal form of cooking because of its bitterness, the different spices and ingredients that are added to the stuffing turns it into a delicious dish."Ingredients:Bitter gourd 6 nosSalt 1 tspTurmeric 1 tspWater as required for steaming For the stuffing/filling:Fresh coconut 1 cupRoasted peanut 1 cupGarlic cloves, dry roasted 10 nosGreen chillies, deseeded 2 nosTamarind pulp, thick ½ tbspSpicy red chilli powder 3 tspAsafoetida a pinchTurmeric 1/4th tspSalt to tasteCoriander chopped ½ tbsp To tie the bitter gourd:Cotton thread, preferably white as required For the shallow frying:Peanut oil 3 tbsp/as required Method:1. Wash the bitter gourd thoroughly.2. With the help of a knife, slit the centre of each bitter gourd vertically across its length. Do not cut off the stem.3. Apply salt and turmeric in the slits.4. Place a deep pan filled with water, bring it to a boil, place a colander on top of it and place the bitter gourd in it. Cover and steam the bitter gourd for 3 minutes on one side and then, rotate the same and steam it for another three minutes on that side.5. Remove from the flame and wash it under running water. With the help of a very small spoon, remove the seeds from it and discard them.6. Wash the bitter gourd again under running water ensuring that the water is completely drained off.7. For the stuffing, coarsely grind all the ingredients mentioned from coconut to green chillies. Add the thick tamarind pulp, asafoetida, spicy red chilli powder, turmeric, salt and finely chopped cilantro and mix well.8. Divide the masala equally into six parts and fill each bitter gourd neatly without stuffing it too much or too little.9. Now tie each bitter gourd with the threads.10. In a non-stick pan, add the peanut oil, once hot, reduce the flame and place the bitter gourds, shallow fry covered with a lid / cover on each side till crisp and golden brown in colour. Karela Soya Bunny by Vinayak Patil, executive chef, Butterfly High, across outletsAt Butterfly High, executive chef Vinayak Patil advises combining your love for soya with bitter gourd to make a delicious and completely new dish he calls Karela Soya Bunny, which is simply a bun stuffed with an appetising mix of bitter gourd. A mix of earthy flavours along with the soya cuts into the bitterness to produce a unique yet familiar taste.IngredientsBitter gourd, small size, deseeded, boiled then chop 1 cupSoya chunks 2 cupsGreen peas (shelled) 10 gmsGhee 2 tspCumin seeds 1 gmsCloves 1 pcsCinnamon 1 pcPeppercorns, crushed 2 nosBlack cardamom seeds 1 noBay leaves 2 nosOnions, grated 1/2 cupGinger paste 1 tspGarlic paste 1 tspTomatoes, chopped 2 cupsSalt to tasteCoriander powder 1 tbspTurmeric 1/2 tspChilli powder 1/2 tspCoriander leaves, chopped 1 tbspSmall size bun (pani puri golgappa size) 4 nos Method:1. Heat ghee in a heavy-based pan and add cumin seeds, cloves, cinnamon, peppercorn, cardamom and bay leaves.2. When the seeds start to splutter, add garlic, ginger, and onions and stir-fry till the fat separates.3. Add tomatoes, salt, coriander powder, turmeric and chilli powder.4. Continue to stir-fry till fat separates. Increase heat to high and add karela, soya mince and peas.5. Stir a few times till the mince looks fried, then lower heat and sauté till cooked through and the fat separates once again.6. Take a small bun, make it hollow, then fill it. 7. Serve hot, garnished with chopped coriander leaves. Vegan Keema Karela by Jerson Fernandes, executive chef, Novotel Mumbai Juhu Beach, JuhuIf you are vegan and want to enjoy a dish of bitter gourd, soyabean can definitely come to the rescue. While chef Vinayak Patil's recipe can impress guests at a house party, chef Jerson Fernandes believes in celebrating the bitter gourd in all its might because he stuffs the bitter gourd itself with the soyabean to exude a wide variety of flavours. "To remove bitterness from the gourd, scrape the skin nicely, deseed, blanch in water consisting of salt, lemon juice and turmeric," he suggests.Ingredients:Bitter gourd 2 nosTurmeric 10 gmsSalt to tasteOil 300 mlSoya keema 200 gmsCoriander, chopped 1 bunchGarlic, chopped 30 gmsRed chilli powder 1 tspCumin powder 1 tspCoriander powder 1 tbspLemon juice 2 nosTomatoes 3 nosGreen chillies 2 nosEgg (optional) 1 noDill leaves for garnish Method:1. Scrape skin, cut the bitter gourd length wise, scoop out the seeds and flesh and blanch it in salt, lemon and turmeric water until soft.2. Prepare soya keema - heat oil in a pan, add chopped garlic, chopped onion, chopped green chillies.3. Add dry spices, sauté well until cooked. Add finely ground soya keema and simmer until cooked. Add lemon juice and check seasoning. Add coriander.4. Prepare Makhni sauce- Blanch tomatoes with garlic, puree it, add dry spices, check seasoning.5. Stuff the soya keema into the scooped blanched bitter gourd, plate using Makhni sauce on the base.6. Place the keema stuffed bitter gourd in the centre of the plate. Place a poached egg yolk in the centre (Optional).7. Garnish with fresh coriander/dill leaves, edible flowers and dots of accompanying sauce of your choice on the side. Also read: Kala Khatta Beer? Mumbai mixologists share easy cocktail recipes to enjoy this season
08 August,2022 09:23 AM IST

| Mumbai

| Nascimento Pinto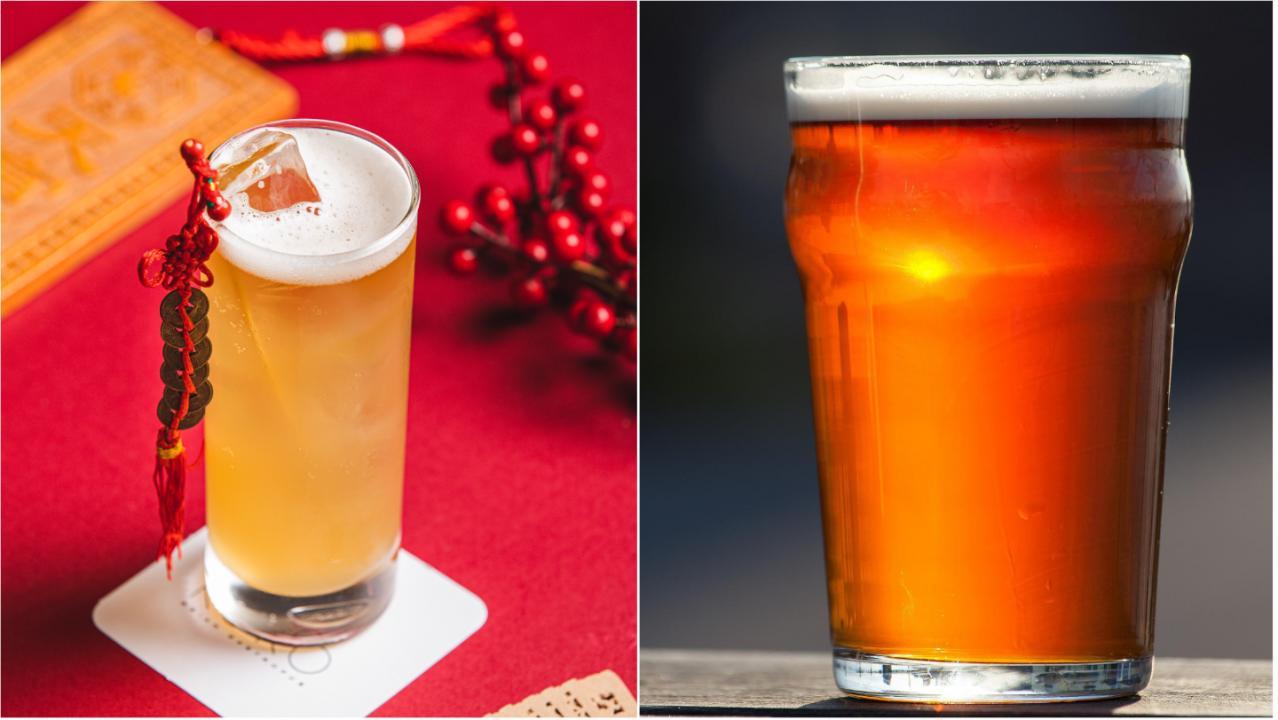 Premium
The summers are over and with that goes the conventional beer drinking season but this is only for those who switch to the chilled drink during the hot months. While there are some people who drink beer throughout the year, the monsoon brings with it a different kind of heat and humidity, and that can prompt many to sip on a chilled drink like beer even during this season. If you are in Mumbai, the last two weeks have been hot with occasional rain. While rum is going to be an eternal favourite among many during the rainy season, it is always a good time to try experimenting with beer. Why drink it plain when you can do so much more with it? City mixologists say the alcohol is versatile and one that can be mixed with anything to become not only a chilled drink but also a flavourful one. Every year, August 5 is celebrated as International Beer Day. While beers have a huge following among many people, there are purists who would not want to mix anything with their beer. However, if you are one of those who wants to add a little more to their beer to celebrate the day or otherwise, city bar experts are quite enthusiastic about it. In fact, while they suggest a traditional Shandy for those who want to have a simple version of a beer cocktail, others suggest adding rum, tequila, ginger syrup, fruit juices and Kala Khatta too. So, what are you waiting for? Celebrate your love for beer with an experimental version that you can make in the comfort of your home. Cuban Driver by Dhiresh Poojary, bar head, Jamjar Diner, Versova and Bandra (West)If you love mojito and beer, this one is for you because it takes the best of both worlds to make a delicious and heady Cuban Driver. It not only has white rum but also beer which makes it refreshing and ideal on a humid day. Poojary explains, "The beer is added for extra buzz which takes the cocktail to a whole new level. It's exotic, afternoon friendly and loved by our patrons." Ingredients:White Rum 60mlLime wedges 4 nosSugar syrup 15 mlMint leaves handfulA pint of beer of your choice Method:1. Muddle lime wedges, mint and sugar syrup in a tiki glass.2. Add crushed ice, lime juice and white rum.3. Stir it up.4. Flip the beer pint directly in the glass (Do it in a quick action to avoid the drink spilling out).5. Keep topping up the drink as you sip.6. Garnish with a mint sprig and lime slices. Ping Ping Ngon Ngon by Vineeth Krishnan, bar head, Koko, Lower Parel (West)If you don't want to add another alcohol to your beer, simply experiment by putting in a dash of different flavours. At Koko, bar head Vineeth Krishnan's team uses liqueur, brine and ginger syrup. Krishnan explains, "Ping Ping Ngon Ngon is a beer cocktail with lacto fermented grapefruit that provides body, saline and bitter finish with Gari brine and ginger elevating the finish." While they use in-house brew from Foo, which is a part of Pebble Street Hospitality, that also owns Koko, those who want to try this out can use any kind of regular beer or craft beer to enjoy the cocktail. Ingredients:Lacto fermented grapefruit liqueur 30 mlGari Brine 7.5 mlGinger Syrup 5 mlFoo brew 120 ml Method:1. Add the fermented grapefruit liqueur to a highball glass filled with ice.2. Add the gari brine, ginger syrup and foo brew to it. 3. Shake it well and serve with any kind of hanging garnish. Kala Khatta beer by Shishir Rane, VP - Beverage & Strategy for Beverages, The Chocolate Spoon CompanyEver heard of Kala Khatta beer? Shishir Rane, the head of all things potent at The Chocolate Spoon Company under which The Sassy Spoon and The Sassy Teaspoon are a part of, suggests adding kala khatta to beer. While the familiar syrup takes people back to their summer holidays eating gola, the cocktail also includes grape juice, pomegranate juice, orange juice and lime juice, which adds a burst of flavours to the drink along with the chilled beer that adds potency to the drink. Ingredients:Kala Khatta syrup 30 mlGrape juice 10 mlPomegranate juice 5 mlOrange juice 10 mlLime juice 5 mlPinch of black salt Method:1. Mix Kala Khatta in a glass along with grape juice, pomegranate juice, orange juice and lime juice.2. Stir it well and add a pinch of black salt to it.3. Top it up with beer and serve chilled. Traditional British Shandy by Rakesh Ramola, F & B manager, ITC Grand Central, Lower Parel (West)Drinking Shandy is probably one of the best ways to enjoy a beer cocktail. It traditionally includes Sprite along with lemon or lemonade. ITC Grand Central's Rakesh Ramola shares, "As a major ingredient in cocktails prepared with beer, the flavour will always be tasty as per the beer chosen. If it is a summer shandy, it will be citrus loaded and refreshing." However, Ramola swears by the Classic Shandy when it comes to beer cocktails and the one they serve at the five-star property is the Traditional British Shandy. Ingredients: Lager beer 150 mlSprite 150 mlBeer Goblet for cocktail 350 ml Method:1. To make the traditional British Shandy, take a 350 ml beer goblet and add the lager beer to it.2. Add Sprite or if you love the zesty lemon flavour, add half lemonade to it.3. Serve chilled. Lagerita by Leon Monteiro, mixologist at BrewDog, Lower ParelA take on the classic margarita, this cocktail makes a heady mixture with lager beer and tequila. Leon Monteiro, who says it's ideal for the monsoon season, explains, "This recipe includes salt and chilli flakes that gives it the perfect zing suitable for the Indian palate. The lime and sugar extend great balance." Monteiro believes it tastes best with the in-house Lost Lager but says one can make it at home with any light lager.'' Ingredients:Don Angel Tequila 50 mlSugar syrup 25 mlGenerous squeeze of limeTop with 1/3 Lost Lager Method:1. Salt the rim of the schooner glass with salt/chilli flakes.2. Fill with ice.3. Add the tequila, sugar syrup, lime and lager.4. Garnish with wedges and serve chilled. Also Read: Jackfruit rasam? Enjoy the south Indian speciality by innovating with these recipes
05 August,2022 02:06 PM IST

| Mumbai

| Nascimento Pinto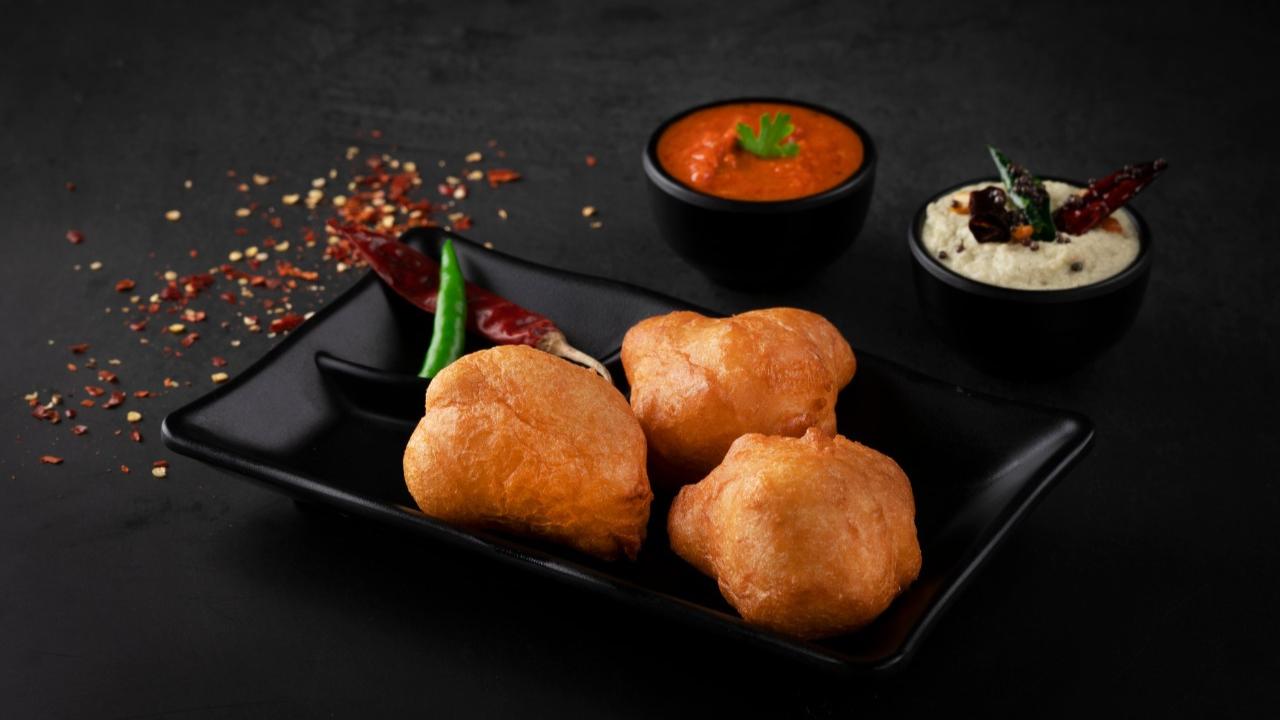 Premium
In Mumbai, south Indian breakfast is mainly restricted to idlis and dosas along with quirky innovations with the same two dishes. While a sizeable population of Telugu communities from Andhra Pradesh and Telangana reside in and around the city, Andhra food, excluding versions of Hyderabadi biryani, is yet to make it to the popular taste preferences among Mumbaikars. A quick check on well-known restaurants serving south Indian dishes gives one a list of 'Udipis', 'Theerams', 'Madras cafes' and 'Thambis', but the city is devoid of outlets recognised for serving the best Andhra meals in the city. It may come as a surprise for many that while New Delhi, Chennai and Bangalore have their own Andhra Bhavan and local Andhra mess outlets, Mumbai does not have one. And the ones who set out to dedicate their culinary ventures to the much-needed cuisine had to shut operations during the pandemic. After an extensive search, Mid-Day Online tracked down 'Allam-Vellulli'--which translates to ginger-garlic—a restaurant serving authentic Andhra food in Navi Mumbai's Kopar Khairane. From Mysore Bonda to Semiya Upma, Abhishek Podishati, the Telugu chef at the outlet, shares with us four mouth-watering breakfast-cum-snacks recipes, which will add a new flavour to your monsoon food experiences. Mysore Bonda Ingredients: 1 cup maida or refined wheat flour ½ tablespoon (tbsp) baking soda, salt to taste ½ cup yoghurt or curd ½ tbsp cumin seeds Method: 1. To make the batter, mix all the dry ingredients together with curd and set it aside for about 15-20 minutes. Add a little water and ensure the batter is thick in consistency.2. The frying pan should have oil up to one inch from the bottom. Heat the oil at medium flame.3. Check if the oil is ready by putting a little amount of batter in it. The batter should sizzle and come up, but should not change the colour immediately.4. If the oil is too hot, the bondas will not cook thoroughly and one may not get the crispy texture on the outer surface. Bondas must be soft in the inside and crispy on the outside.5. Serve the cute little bondas with coconut chutney. Pulihora. Image credit: Abhishek Podishati Pulihora Ingredients: Tamarind Lemon slice 1 cup rice ½ tbsp turmeric powder 1 tbsp split chickpeas or chana dal ½ tbsp mustard seeds 1 tbsp split black lentils or urad dal 1 tbsp jeera, 2 red chillies 1 tsp of asafoetida, curry leaves Coriander leaves Salt to taste 2 tbsp oil 2 tbsp peanuts Method: 1. Wash and soak the rice for 15-20 minutes. Simultaneously, soak the tamarind in a bowl of hot water. Cook the rice.2. Roast all the other ingredients mentioned above and allow them to sit.3. Heat oil in a pan and add mustard seeds, chana dal, urad dal, cumin seeds, red chillies, asafoetida, curry leaves, peanuts, salt and turmeric powder.4. Add tamarind water and cook for 15-20 minutes.5. Add the rice and mix well with tamarind puree. Let it cook for some time and serve in a bowl. Also read: Touch of sweetness: How Mumbai's Goans are using black jaggery to stay true to culture, memories Semiya upma Ingredients: 1 cup vermicelli (semiya) 2 tbsp oil to cook the vermicelli 3 tbsp oil to make upma, salt to taste 1 tsp mustard ½ tbsp split black lentils or urad dal 1 tbsp split chickpeas or chana dal 2 dried red chillies, curry leaves 2 tbsp peanuts, 2 green chillies 2 finely chopped onions ½ tsp turmeric, 2 tbsp peas 2 finely chopped carrots ½ tbsp lemon extract 2 tbsp finely chopped beans 2 tbsp finely chopped coriander Method: 1. Cook semiya in water. Add little salt while it cooks.2. Heat three teaspoon oil in another pan and add mustard, urad dal, chana dal, dried chillies and curry leaves, peanuts and roast until it's crunchy on low flame.3. Add green chillies and saute well.4. Add onion and saute well.5. Add peas, carrot, beans and saute for a minute.6. Now add turmeric and mix well.7. Now place the lid and cook until the veggies are cooked.8. Add cooked semiya and mix gently. Be careful to not mash the vermicelli.9. Add coriander, lemon extract and mix well.10. Finally, serve the upma with green chutney. Punugulu. Image credit: Abhishek Podishati Punugulu Ingredients: 2 cup dosa batter 1 tbsp rava 1 tbsp rice flour 2 finely chopped onions 1 green chilli (finely chopped) Coriander (finely chopped) 1 tbsp cumin Salt to taste Oil Method: 1. Take two cups of dosa batter in a vessel.2. Add rava, rice flour, onions, green chilli, coriander, cumin and salt.3. Add more rice flour if required to thicken the batter.4. Dip your hand in water to make lemon-sized balls of batter. Drop them one by one in the hot oil.5. Keep the flame low to medium and stir occasionally. Fry the punugulu until they are golden brown.6. Drain off the oil and use a tissue or kitchen towel to remove the excess oil.7. Serve the punugulu with peanut or tomato chutney.
29 July,2022 09:38 AM IST

| Mumbai

| Sarasvati T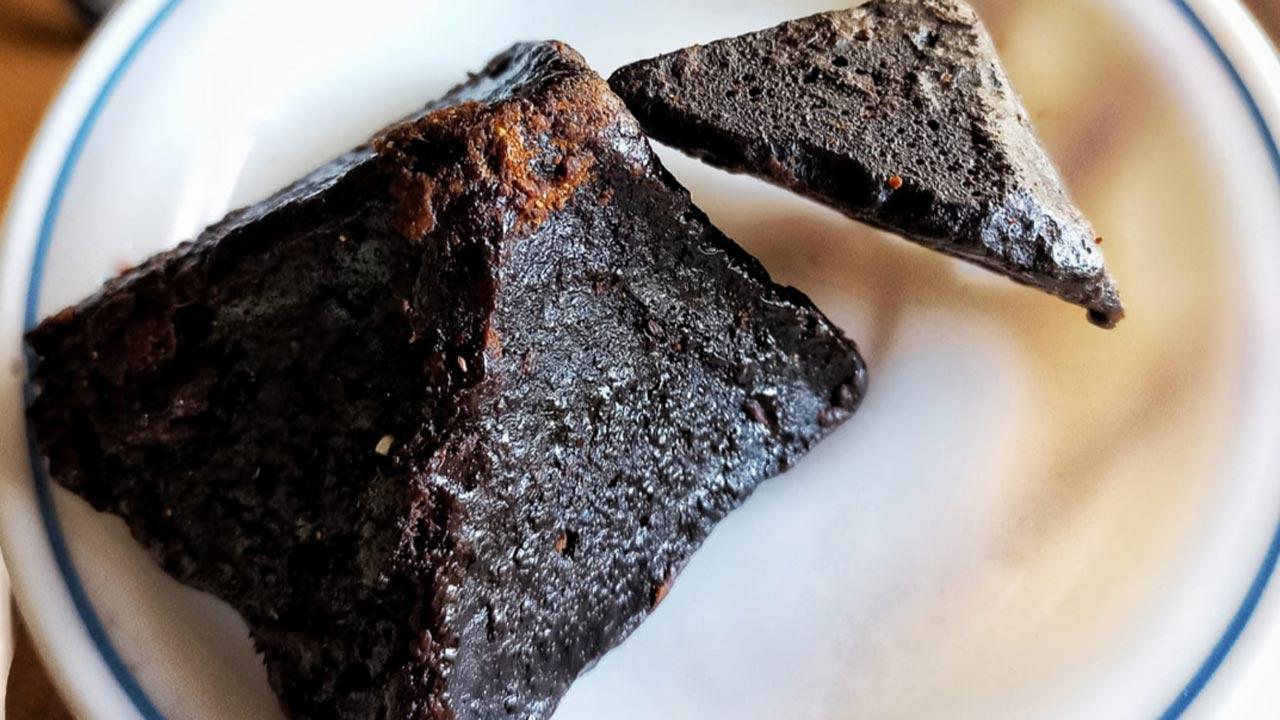 Premium
For Bandra-based Genevieve Gonsalves, Goan black jaggery holds a very special place in her home. It is not just any ingredient but one that evokes many emotions and the taste of which she yearns for. It makes her nostalgic and reminds Gonsalves of her mother, who passed away years ago, and the time she spent in the sunshine state as a young girl. She says, "My mom used to prepare many dishes with the Goan jaggery. She used to prepare tizan (a Goan porridge), alle belle (Goan pancake with coconut), fov (made from flat rice) - all of which have jaggery in them." Like many other Goan families, Gonsalves's mother also made patoleos (sweet pancakes) for August 15, celebrated as the Feast of the Assumption, among the Catholic community. "Papa would also give us a slice of coconut and jaggery on the first of the month." The ingredient is so important that every time the 53-year-old visits Goa, she makes sure to get back at least a kilo of the distinctly sweet ingredient from a Goan lady in Siolim. It lasts for months as she uses it judiciously and had enough stock to last her even during the pandemic. One would think that it is because she uses a lot of black jaggery in her food but in fact, it is the complete opposite today, a stark different from her days growing up in the city, when her mother was around. She says, "Now, I use the black jaggery instead of sugar to make my porridge. When my husband is around, I use it every day in the morning to make with oats or laapsi (sweet dish)."Black jaggery is used in a variety of sweet and savoury dishes in Goan cuisine including vonn, a traditional sweet. Photo Courtesy: Marian D'costa Goan connectionRecently, JW Marriott Mumbai Sahar launched Gourmet Travelogues, an initiative, according to executive chef Dane Fernandes, to bring to light lesser-known parts of India's culinary history through the hyper-regional cuisines of India. For the first limited-edition menu called The Goan Chapter, Fernandes, the in-house Goan entered familiar territory by visiting Goa and rediscovering the cuisine to put together dishes, he reimagined with the help of childhood friend, Chef Avinash Martins who runs Cavatina in Goa's Benaulim. He explains, "Goan food is an amalgamation of Indo-Portuguese, Saraswat Hindu and Aboriginal (tribal) cuisine. It's so diverse and yet very comforting." And, being Goan himself, Fernandes says he wanted diners at the five-star property to experience the state's rich cultural history. Like every other cuisine, Goan cuisine has many interesting ingredients which give it the many flavours. Fernandes explored the use of many ingredients and unique elements like kokum, Goan vinegar and chorizo, xacuti masala, recheado masala, jackfruit, cashew, local chilli but his favourite was black jaggery, which he says is a secret ingredient he likes to work with. "Native to Goa, black jaggery is of many kinds, the mild sweetness, caramelised flavour and slight nuttiness makes it the perfect silent hero in most of my dishes," he explains. Black jaggery is used in a variety of dishes in Goan cuisine. The jaggery is primarily made from the sap of the coconut palm or from sugarcane and sold in Goa's markets in a distinctive pyramid shape. Apart from tizan, alle belle, fov and patoleos, it is also used to make other Goan sweet specialities like bol, dodol and pinag among others.Chef Dane Fernandes uses the black jaggery in many dishes but his favourite is using it while making Tonnache Bangde, which also featured on the menu. Photo Courtesy: Chef Dane Fernandes/JW Marriott Mumbai SaharWith such extensive use, Fernandes's love for the ingredient comes as no surprise. The kind of place it has had in Gonsalves's home for decades is a proof. The city-based chef makes use of the versatility of the ingredient not only in sweet but also savoury dishes. He explains, "I use it as a topping for the sanna (toddy-fermented Goan bread), one can also combine it with coconut as delicious stuffing for the traditional Alle Belle (a tea time crepe-like pancake). I even add it to the ragi sheera to play out the delicate flavours which my four-year-old son enjoys indulging in." His personal favourite dish made using black jaggery is the Tonnache Bangde, which also featured on the menu. It is a traditional mackerel preparation marinated with in-house koji, cold smoked with hay and coated in traditional Goan recheado masala. The dish is Yakitori grilled and served with their take on rutabaga pickle and recheado kewpie mayo. The fact that the type of jaggery is used in different cuisines in the state, and is made by different people, also means it influences flavours in dishes in varied ways. "Since it is prepared in home kitchens and local farms, no two batches of black jaggery ever taste exactly the same. The flavour profile changes with each harvest. That's the beauty and challenge in working with this ingredient every day," says the city chef. While the use remains the same, he adds that the form may change, and he personally likes to grind it using a mortar and pestle for a finer texture. Marian D'costa of Aiyo, Patrao!, a two-year-old delivery kitchen, makes use of jaggery in savoury dishes such as pork sorpotel and pork aad maas. Photo Courtesy: Marian D'costaSweet and savoury talesElsewhere in the city, Marian D'costa of Aiyo, Patrao!, a two-year-old city-based delivery kitchen that dishes out Goan and Kerala cuisine, rediscovered her love for the ingredient much later. It was when she started using black jaggery after embracing the art of cooking in her late 20s, and hasn't looked back ever since. "Coconut palm jaggery renders a certain deep sweetness and smoked coconut-y richness. Apart from flavouring, it also gives the dish a beautiful colour. For a sorpotel, it gives a gorgeous crimson or even mahogany, and for the Goan vonn, a deep umber," explains the 32-year-old. While she remembers her mother buying such jaggery, less than 20 years ago, some of her earliest memories of consuming the ingredient was when tasting, what she calls the best food cart sorpotel, she has ever had, in Majorda in Goa. "When asked about the recipe, the kind lady shyly mentioned the black coconut palm jaggery as just one of the many secret ingredients," she adds. Now, many years later, D'costa, sources her black jaggery from Mapusa market. She uses the jaggery not only in her pork sorpotel, popular Goan dish but also other traditional specialities like pork aad mass (made from meat on the bones) and vonn (a sweet dish made with palm jaggery). The Bandra-based school counsellor-turned-home chef, who runs the kitchen with her partner Ashwin Nair, says she adds the ingredient in her dishes for two main reasons. "I love the colour and taste it gives a dish. It's not overtly sweet, but has a subtle yet sensual bitterness that takes certain Goan dishes to another level." In fact, she doesn't want to limit it to the dishes she already uses it for and wants to try using it to flavour her red meats before grilling and maybe even in a chocolate dessert soon.Also Read: Seasonal Seafood: How Mumbai's Kolis relish dried fish on rainy days
25 July,2022 11:35 AM IST

| Mumbai

| Nascimento Pinto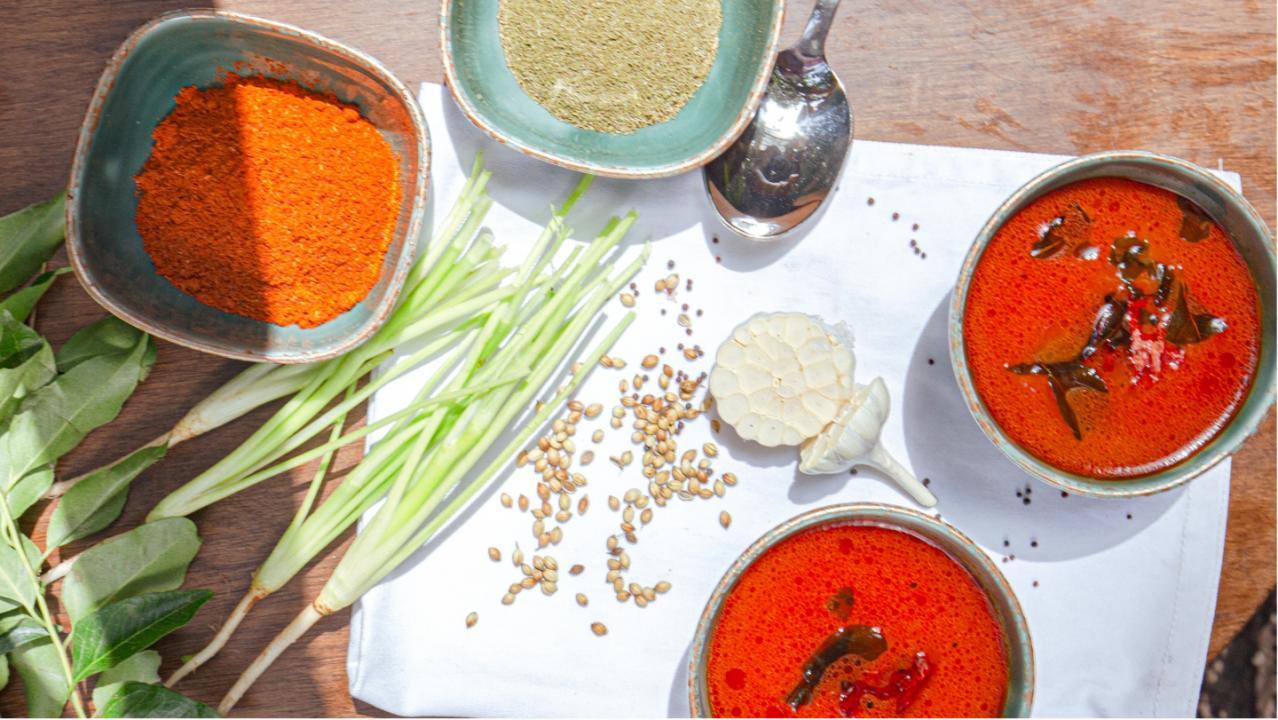 Premium
It is the weather for all things warm and comforting and the easiest way to indulge is by enjoying different kinds of food that can be easily made at home. Yes, the Chinese soups are popular during this time and so is everything made out of corn. However, there is more to the monsoon food than these favourites. If you don't want to step out and enjoy delicious home-cooked food instead, get into the kitchen and put on your chef's hat to innovative with the classic rasam. Traditionally popular among South Indian cuisines, it is perfect for this weather and will give every other kind of soup a run for their money. While the dish is traditionally prepared with a variety of ingredients including tomatoes, tamarind and black pepper, chefs in the city have taken their love for the dish and added their own touch to it. They include ingredients that are lesser-known with the combination and may simply surprise you. So, even though the traditional recipe is a clear hit, there is always room for innovation with the south Indian soup. It may just add the required spice to your otherwise plain meal or simply provide warmth on a cold rainy day. While the jackfruit is popularly known to be a summer fruit, it is available till the end of July and Deepti Jadhav, senior sous chef at Dakshin Coastal, makes the most of the opportunity to create a jackfruit rasam. Photo Courtesy: ITC MarathaJackfruit rasam by Chef Deepti Jadhav, Dakshin Coastal, ITC Maratha, Andheri (East)Rasam is known to be a favourite accompaniment to have with rice but it can simply be had as a soup too. While the jackfruit is popularly known to be a summer fruit, it is available till the end of July and Deepti Jadhav, senior sous chef at Dakshin Coastal, makes the most of the opportunity. It is also the reason why she says one should make use of the fruit while they can. Jadhav explains, "Jackfruit has a number of health benefits associated with it. It is a rich source of proteins, vitamins, minerals and other important nutrients that our body requires." Her love for the fruit and need to experiment has made her introduce the jackfruit rasam as a part of the monsoon special Sunday brunch at the restaurant, which is on from July till August end. Ingredients: Jackfruit 10 nosTur dal 1 cup (optional)Mustard seeds 1 tspTomato 2 nos (cut into pieces)Dry red chilies 5 nosRasam powder 2 tspCurry leaves 1 tbspCumin seeds 1 tspPeppercorn seeds 1 tsp (crushed)Asafoetida a pinchCoriander leaves 2 tbspOil 1 tbspGhee 1 tbspSalt as per tasteWater 4 cupsTurmeric 1 tsp (optional)Jaggery 2 tspTamarind water 2 tbsp Method:1. Pressure cook the tur dal with three cups of water adding a pinch of salt and turmeric and keep aside.2. Soak the tamarind in one cup of water for 10-15 minutes and extract the water alone.3. In a pan, add oil, mustard seeds, red chillies, curry leaves and sauté for a minute.4. Add jackfruit pieces, add ghee and sauté well until tender.5. Now add chopped tomatoes.6. Add tamarind water, dal water, salt, peppercorn powder, rasam powder, hing and if needed one more cup of water and cook on medium flame.7. When it starts boiling, add in jaggery and coriander leaves.8. Take it off the flame and serve with rice and poppadum. Smoky tomato rasam by Samiksha Shetty, co-founder, The Moon Village, Khar (West)Believing in all things healthy yet flavourful, Samiksha Shetty and Aditya Damani, co-founders of The Moon Village, a newly-opened cafe in Khar, suggest making the familiar tomato rasam but after adding a unique twist to it. Working on the menu with Chef Himanil at the restaurant, Shetty explains, "The rasam is made with charcoal roasted tomatoes marinated with crushed coriander. It is served like tea with dehydrated curry leaves and freshly pounded rasam masala, packing a flavourful punch in every sip." It is also why she says that the tanginess, smokiness and peppery punch of the concoction makes it a perfect healthy soup to sip on during the rainy season. Ingredients: Sliced tomato 1 kgTurmeric 2 gmCurry leaf 5 gmRed chilli 10 gmCoriander seeds 10 gmCoriander leaves 30 gmCoriander leaf with stem and root 5gmAsafoetida 3 gmJeera powder 50 gmTamarind 15 gmChopped coriander 25 gm For temperingRefined oil 25 gmMustard 5 gmRed chilli 5 gmJeera powder 3 gmChopped garlic 30 gmCurry leaf 5 gm Method:1. Mix all ingredients together in a vessel thoroughly.2. Add little water and boil till the tomatoes get mashed.3. Now add some more water and bring to boil. Keep it in simmer for some time.4. Strain the rasam and keep aside.5. Make a tempering with the rest of the ingredients and add to the rasam. Add salt.6. Serve hot and garnished with chopped coriander. Homemade rasam powder Ingredients:Coconut oil 2 tsp Coriander seeds 1 cup (75 gm)Cumin seeds ¼ cup (25 gm)Methi 2 tbsp (20 gm)Black pepper 1 tsp (7 gm)Curry leaves ½ cup (10 gm)Red chilli 100 gm driedTurmeric 1 tspAsafoetida 1 tsp Method: 1. Heat coconut oil2. Temper the spices and let it cool down.3. Grind on a mortar pestle. 4. Serve it on the side of the rasam and sprinkle on top as per taste.At Butterfly High, executive chef Vinayak Patil takes inspiration from Chettinad flavours and combines it with crab to produce a delicious dish of seafood rasam. Photo Courtesy: Butterfly HighChettinad Nandu Rasam by Chef Vinayak Patil, Butterfly High, across outletsKnown to be a very popular dish in Tamil Nadu, Vinayak Patil, executive chef at city-based restaurant Butterfly High takes inspiration from Chettinad flavours and combines it with crab to produce a delicious dish of rasam. He explains, "Crab is called Nandu in south India, and rasam originates from the same region too. A crab rasam is served with crabs in its shell." However, Patil decided to give it a twist at the restaurant by removing the crab meat from the shell and then adding it to the spicy tangy warm rasam, making it easier for people to enjoy it. If you are a seafood lover, this is definitely a must-try on a rainy day. Ingredients: Fresh crab meat 70 gmPearl onions 30 gmTomato 50 gmTurmeric 1 gmCoconut oil 15 mlCurry leaves 7-8 nosFennel seed powder 2 gmGaram masala powder 1 gmRasam powder 3 gmFresh coriander 1 gm Method:1. Heat a pan with oil. Add in curry leaves and crushed onions, and fry till the raw smell goes off. Then add chopped tomatoes, and let it cook till soft.2. Add chili powder, fennel seed powder, garam masala, rasam powder and salt. Add required water.3. Once it starts boiling, add crab meat. Cook for 10 minutes over medium flame.4. Once the crab is cooked, add chopped coriander leaves.5. The nandu rasam is ready. Chef Hardik Bali at Trident Bandra Kurla, uses lemongrass to make rasam because of its immunity-boosting properties. Photo: Trident Bandra KurlaLemongrass rasam by Chef Hardik Bali, Trident Bandra Kurla, Bandra (East) While pepper, tomato and pineapple rasam are among the most popular kinds of the delicious spicy sour soup, Hardik Bali, senior sous chef at Trident Bandra Kurla explores the lesser-known lemongrass rasam. The dish is not only healthy but has ingredients that are easy to find and is perfect during the monsoon season. He explains, "We use lemongrass especially during the monsoon because any lemongrass infusion is highly beneficial in terms of keeping away basic flu, cough and cold and baseline improvement in immunity." Ingredients: Tomato 500 gm Lemongrass 50 gm Vegetable oil 2 tsp Mustard seeds 3 gm Cumin seeds 3 gm Black pepper corn 1 gm Curry leaf 5 gm Garlic 10 gm Ginger 7 gm Asafoetida a pinch Turmeric powder 3 gm Red chilli powder 10 gm Salt to taste Tamarind pulp to taste Fresh coriander (optional) 5 gm Method: 1. In a heavy bottom pan, place tomatoes, salt, red chilli powder along with 600 ml of water and bring it to a boil till tomatoes are soft. 2. Strain the water and keep it aside. 3. Pulp out the juice of the tomatoes ensuring there are no seeds in it. 4. For tempering, take a separate pan. 5. Heat oil and temper mustard seeds and cumin seeds. Now add curry leaf, lemon grass, fresh garlic, ginger, black peppercorn and asafoetida. 6. At this stage, sprinkle red chilli powder and turmeric powder followed by tomato water and tomato juice. 7. Bring to a boil and simmer the broth for 20 minutes. 8. Add tamarind pulp to taste and season it. 9. Garnish it with coriander leaves and serve hot.Also Read: Mumbai chefs share innovative recipes for fried snacks to enjoy this monsoon
19 July,2022 09:15 AM IST

| Mumbai

| Nascimento Pinto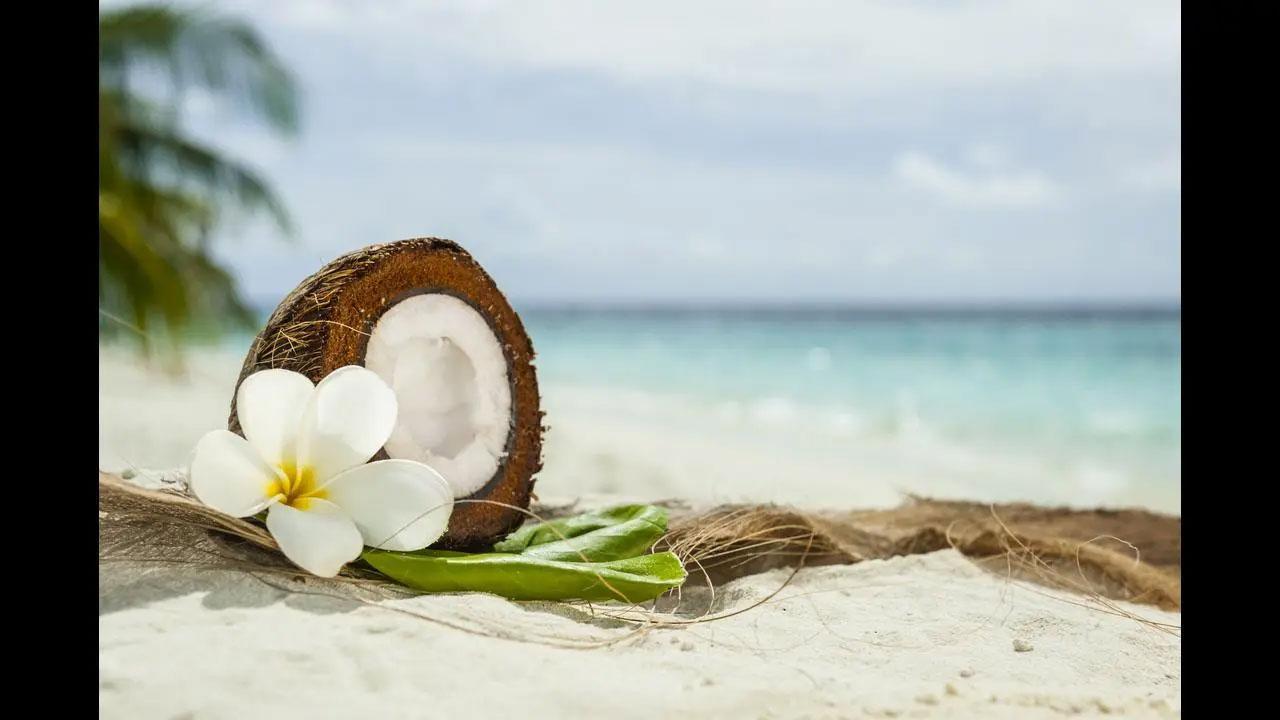 If you are experiencing the joy and struggles of Mumbai rains and also enjoying popular monsoon snacks in the city, hydrating your body is also something one must track in the humid weather. One must a keep a check on the undesirable effects on the body due to the changing weather. One of the most common issues we see is dehydration. To tackle this, we've compiled a list of ready-to-drink rehydrating beverages that you should try this monsoon season: Watermelon Drink/Juice Watermelon juice is another great way to stay hydrated and refreshed during the sludgy season. It contains Vitamins A, B6, B1, and C, providing a slew of advantages. Watermelon is 90 per cent water, making it an excellent hydration drink. It also contains a lot of amino acids, antioxidants, and Lypocene. Minute Maid provides tetra packed and bottled ready to drink watermelon juice with 100 percent natural flavours for convenience. Coconut Water That coconut water for you is a nutritious drink that is low in calories and carbs. Natural vitamins and minerals abound in coconut water. As a result, it is an excellent hydration beverage during the summer and monsoon seasons. The beverage hydrates you while keeping your calorie and carbohydrate intake to a minimum. While carrying a coconut around can be inconvenient, brands such as Earthmade Organix, Real, and others offer ready-to-drink bottled tender coconut water that you can consume anywhere, at any time. Also read: Mumbai rains: Here are some do-it-yourself recipes for monsoon cocktails Electrolyte drinks An electrolyte is a mineral that aids in the maintenance of our body's water level. They can be found in blood, tissues, organs, and so on. Water, electrolytes (usually sodium and potassium), and water are all ingredients in electrolyte drinks. These drinks are mostly water because their main purpose is to rehydrate. Although the electrolyte and sugar levels can vary depending on the intended use, such as post-exercise recovery or recovery from diarrhoea or sickness. Gatorade, ORS, Electral, and other readily available electrolyte drinks are examples. Smoothies Smoothies are another excellent way to incorporate electrolyte-rich foods into your diet. Smoothies contain whole foods such as fruits, seeds, vegetables, nuts, and so on, which provide our bodies with the nutrients they require. You should choose this drink if you want to replace lost electrolytes in a healthy and nutritious way that isn't too heavy to consume. Daily Harvest and Revive Superfoods, for example, provide a wide range of ready-to-drink healthy smoothies. This story has been sourced from a third party syndicated feed, agencies. Mid-day accepts no responsibility or liability for its dependability, trustworthiness, reliability and data of the text. Mid-day management/mid-day.com reserves the sole right to alter, delete or remove (without notice) the content in its absolute discretion for any reason whatsoever
14 July,2022 12:43 PM IST

| Mumbai

| IANS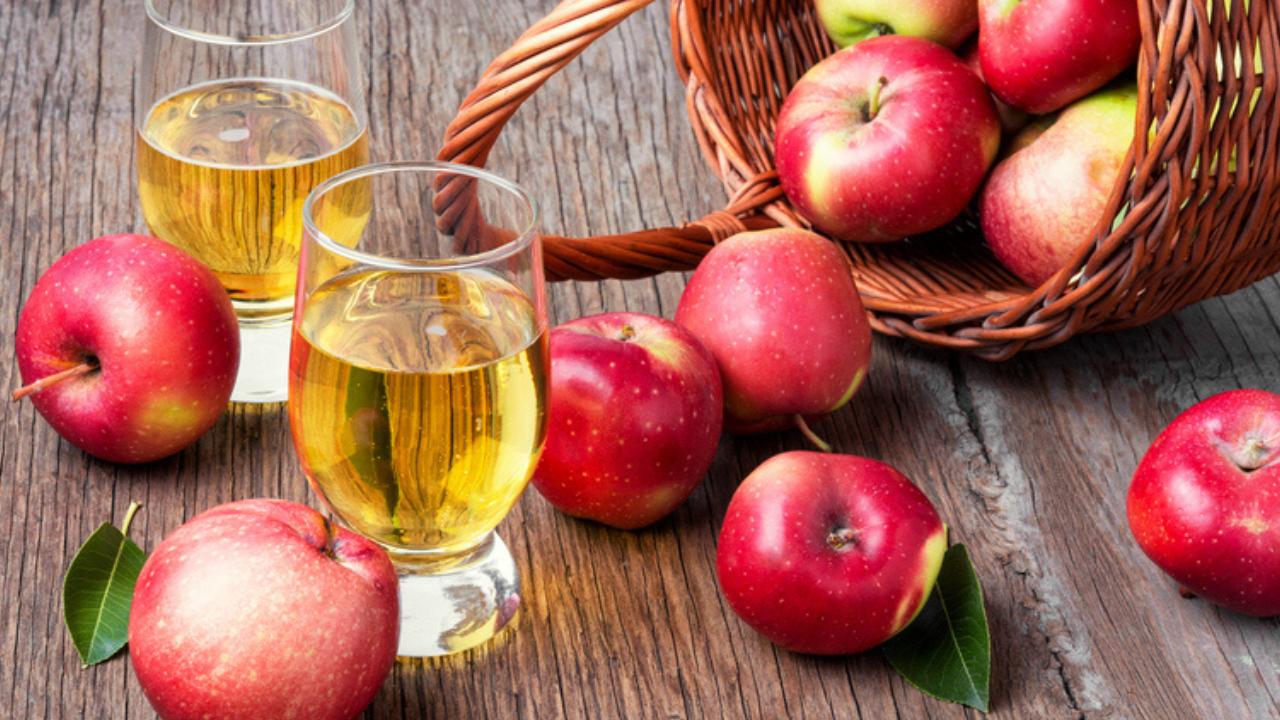 The monsoon season is a great time to unwind at home with your favorite shows while the rain falls in the background. To get into the mood, how about mixing things up with an unusual yet delightful concoction? What better way to spend a rainy day other than with a simple DIY drink. Here are a few easy-to-make recipes to give a delightful twist to rainy evenings as you bring out the bartender in you to mix up some delectable cocktails this monsoon. Spiced Apple Collins A seasonal twist on the classic Collins, this edition takes inspiration from the festive flavour combination of apple and cinnamon. Ingredients:Sipsmith London Dry Gin- 50mlFresh Apple Juice- 25mlSugar syrup- 10mlCinnamon syrup- 15mlSoda water, to topRedberries and a cinnamon stick (to garnish) Preparation: Add the first four ingredients to a highball glass filled with ice and stir with a swan stirrer, then top with soda water. Garnish with a handful of redberries and cinnamon sticks. Lady In Red A Lady in red is always a charm! For all the cosmopolitan ladies out there this easy-to-make drink using the quintessential London Dry Gin- Sipsmith is sophisticated and delicious. Ingredients:Sipsmith London Dry Gin- 25mlSipsmith Sloe Gin- 25mlLemon juice- 12.5mlEgg white (or vegan alternative) -1Raspberry syrup- 1 bar spoonFresh raspberry (to garnish) Preparation: Combine all ingredients in a cocktail shaker and dry shake, add ice and shake again. Double strain into a chilled glass and garnish with a raspberry. Also read: Beauty tips: Curious about facial masks? Here's what you need to know This story has been sourced from a third party syndicated feed, agencies. Mid-day accepts no responsibility or liability for its dependability, trustworthiness, reliability and data of the text. Mid-day management/mid-day.com reserves the sole right to alter, delete or remove (without notice) the content in its absolute discretion for any reason whatsoever.
11 July,2022 03:54 PM IST

| Mumbai

| IANS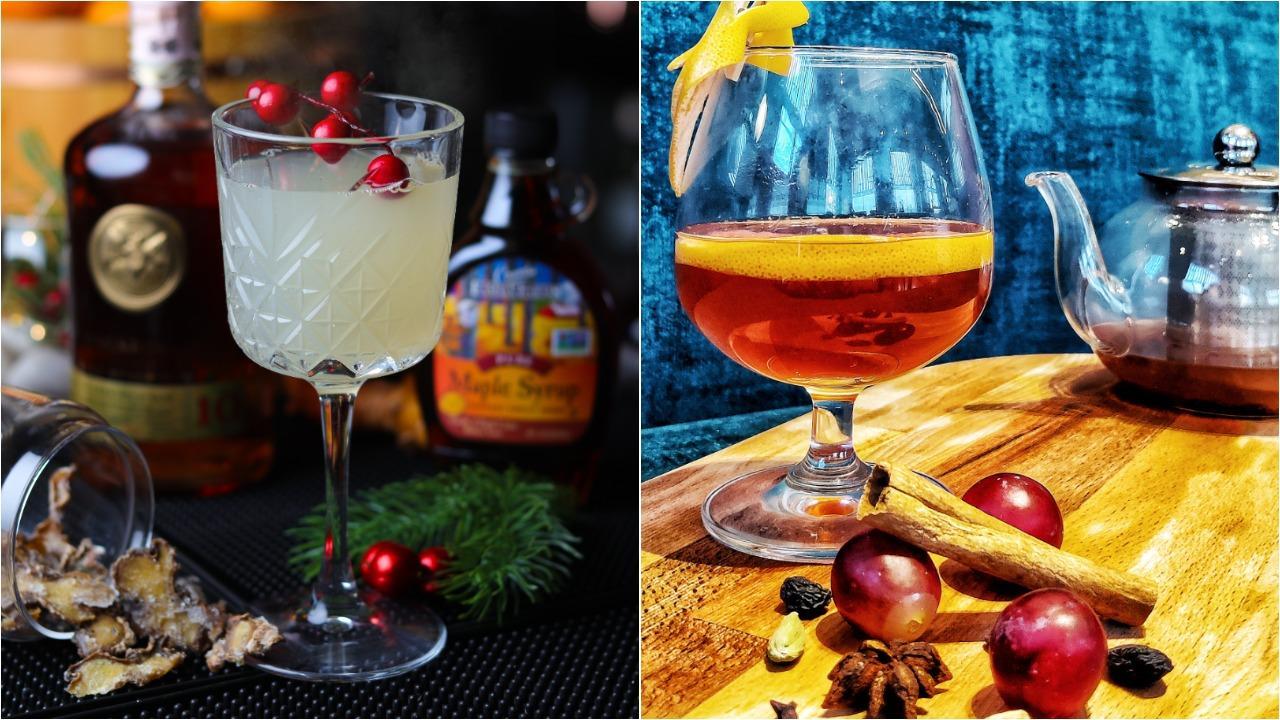 Premium
Mumbai winters have been changing over the years and are certainly more delayed than before, with the chill setting in only in late December. When they coincided with the festive season earlier, parties and cocktails kept people warm. Unfortunately, that is not possible anymore not only because we are past the usual party season but also because of the ongoing Covid-19 pandemic, which has made people hesitant to step out like they used to before. Since the chill is here to stay for a few weeks and the need to feel warm is more than ever, a few potent sips of a well-balanced cocktail may be just what you need. Many may have a difference of opinion over their favourite tipples but rum always seems to be the undisputed champion of the chilly season. So, Mid-day Online asked city mixologists to share their preferred cocktail recipes for this weather. From experimenting with the classics to concocting their own with ingredients like apples and grapefruit, here are some of their tried and tested recipes to try out this winter. The Twisted Nog has the familiar flavour of coconut, which blends perfectly well with eggs and pineapples. Photo: Impresario Handmade RestaurantsTwisted Nog by Nilesh Patel, beverage head (West), Impresario Handmade RestaurantsFor those who are still feeling the after-effects of the festive season, the Twisted Nog will not disappoint. Patel says, "Eggnog is a classic Christmas and winter cocktail and we have given it a twist. Our version combines the eggnog with Pina Colada." The innovative cocktail has the familiar flavour of coconut, which blends perfectly well with eggs and pineapples and is served warm unlike the chilled version. Ingredients:Rum - 60 ml, coconut milk - 75 ml, pineapple chunks - 4-5 nos, vanilla essence - 1 drop, egg - 1 no, sugar - 1 sachet. Method:1. Put all the ingredients in a blender and blend it well.2. Pour the drink into a vessel and quickly heat it for 45 seconds.3. Serve in a latte mug or a glass of your choice.4. For an extra boozy kick, garnish with caramelised pineapple chunks soaked in dark rum and grate fresh cinnamon and nutmeg.City-based mixologist Abhilash Menon gives a seasonal touch to the cocktail with apple juice, maple syrup, spices and a dollop of butter. Photo: The Studs Sports Bar and GrillCozy Monk by Abhilash Menon, mixologist, The Studs - Sports Bar and Grill, Across all outletsFor those who love cocktails, it is hard to imagine winters without rum cocktails and especially the crowd favourite – Old Monk. Giving a seasonal touch to the cocktail, Menon makes a fruity Cozy Monk with apple juice, maple syrup, spices with a dollop of butter. He explains, "The Cozy Monk is a one-of-a-kind cocktail which is a mélange of your hot toddy, mulled Christmas pudding that will warm your spirits up inthe chilly season." Ingredients:Old Monk - 60 ml, apple juice - 150 ml, Maple syrup - 10 ml, cinnamon - 1 stick, star anise - 1 no, clove - 1 no, ginger - 2 dices, crusted fresh black pepper - 10 gms, unsalted butter - 10 gms. Method:1. Simmer apple juice with the spices and maple syrup. 2. Strain the juice once it is nice and hot. 3. Top the juice up with Old Monk. 4. Garnish it with a scoop of unsalted butter.Mixologist Bensan Varghese uses Bacardi Cuatro Anejo 4 YO and sweetens the drink with maple syrup which pairs perfectly with lemons and cloves along with ginger. Photo: Cafe NoirTales of Winter by Bensan Varghese, corporate beverage manager, Cafe Noir, Lower ParelVarghese feels the winter and rum go hand-in-hand and it is one of the best times one can choose to sip on a tropical rum cocktail. He explains, "The caramel and spice flavours of an aged rum work beautifully in winter drinks." Being a stickler for the kind of rum he uses, the city-based expert says he uses the Bacardi Anejo 4-Year-Old because it is not only delicious but also versatile in flavour. "It has a wonderful overtone of butterscotch and vanilla on the nose, with a mellow finish of toffee and oak on the finish," he adds. Varghese sweetens the drink with maple syrup which pairs perfectly with lemons and cloves along with ginger. Ingredients:Bacardi Cuatro Anejo 4 YO - 60 ml, maple Syrup - 15 ml, lemon squeeze - 10 ml, cloves - 2 nos, ginger juice- 5 ml, homemade ginger candy - 2 nos, boiling water - 180 ml. Method:1. Pour all ingredients in a premix glass, top up the same with hot water and stir for 30 seconds. 2. Strain the same and pour into a thick stem glass and garnish with ginger candy.Kailash Kamble recommends making the classic hot buttered rum for a cold day because of its sweetness and warmth. Photo: The St Regis MumbaiRum Buttered Spiced Pumpkin by Kailash Kamble, assistant F&B manager, The St. Regis Mumbai, Lower ParelThe winters bring with it the holiday season and Kamble recommends making the classic hot buttered rum for a cold day because of its sweetness and warmth. He explains, "Cinnamon, cloves and nutmeg are often used in the preparation of this winter-friendly cocktail to provide comforting warmth. We also add butter to give the cocktail some depth and the natural creaminess of dairy." Ingredients:Dark Rum - 60 ml, pumpkin Syrup or Purée - 15 ml, hot water – 150 ml, brown sugar - 1/2 tsp, unsalted butter - ½ tsp, honey - 1/2 tsp, cinnamon, nutmeg and clove powder - 1/2 tsp, dollop of whipped cream.Method:1. Using an electric mixer, beat the brown sugar, butter, honey, cinnamon, nutmeg and cloves in a medium bowl until blended and smooth with pumpkin syrup or purée.2. Transfer the mixture to a vessel with 2-cup measuring hot water, bring to a boil, add the rum and stir.3. Divide the buttered rum among two mugs. 4. Garnish with toasted pumpkin seeds and caramelised cream.For the All Spiced'Up, Lawitlangpui uses the grapefruit as a seasonal ingredient in the dark rum cocktail. Photo: Radisson Blu Hotel & Spa All Spiced'Up by Angela Lawitlangpui, mixologist, The Smoked Vine, Radisson Blu Hotel & Spa, NashikMixologist Lawitlangpui says the potent dark rum cocktail is infused with black raisins, spices and grapefruit and is the perfect drink for the season. She explains, "It is warm, fruity and spiced. The cocktail gets its hints of sweetness from jaggery syrup and slight bitterness from raisin bitters." Among the many seasonal fruits, she chooses to use the grapefruit, which also combines citrusy flavours with organic black raisins, which Nashik is well known for. Ingredients: Raisin infused Spiced Dark Rum – 120 ml, spices – star anise, cinnamon stick, ginger (half an inch), cardamom and clove – one piece each, raisin bitters – 6 drops, jaggery syrup – 20 ml, grapefruit peels – 3 nos, grapefruit – 2 slices, black raisins – 10 nos, lime juice – 15 ml (freshly squeezed). Method:1. For Spiced dark rum – soak the above-mentioned spices in 120 ml of dark rum and leave aside for 2-3 hours. 2. In a hot pan, add the spice infused dark rum, jaggery syrup and slice of grapefruit, black raisins and lime juice. 3. Strain this concoction into a balloon glass, garnish with grapefruit peels and slice.The Hot Apple Toddy is easy to make and bartender Peter DaCosta at Wakai recommends it as the perfect rum cocktail for the winter. Photo: Wakai Hot Apple Toddy by Peter DaCosta, bartender, Wakai, FortA toddy is a no-fuss all-winter favourite in a wine glass because it appeals to every palate and is even easy to make. DaCosta, who is the bartender at the newly-opened Wakai, says, "Throw some spices and hot rum in a pot to make the simple cocktail. The beautiful amber color and fruitiness of this cocktail makes it feel more festive." Ingredients:Dark rum - 45 ml, hot apple juice - 120 ml, cinnamon stick - 1 no, garnish - sugar and cinnamon powder rim. Method:1. Heat apple juice in a saucepan.2. Add cinnamon stick and bring it to boil.3. Add dark rum in a rimmed glass.4. Pour hot apple juice.5. Add two apple slices and serve.
09 July,2022 12:52 PM IST

| Mumbai

| Nascimento Pinto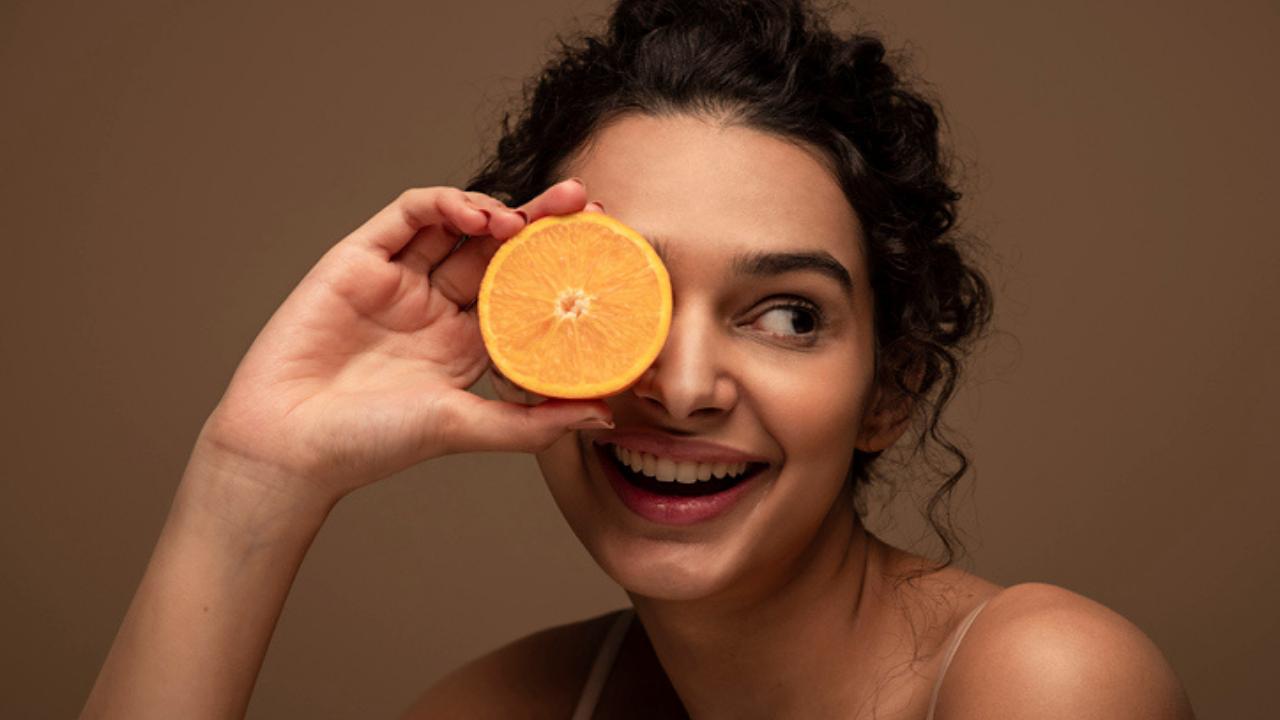 The food you intake greatly determines every aspect of your physical health, including your skin. One can get a glowing healthy skin just by eating right. Maintaining a healthy body is just as important as keeping a healthy skin. It gives you more confidence, and your smile shapes your beauty. However, many are unaware of what to eat and when. Here's a list of food items, which are easy to incorporate in your diet. These include strawberries, oranges, carrots and avocados, and salmon. Discover more Carrots, Sweet Potatoes, and Avocados: Carrots, sweet potatoes, and avocados are high in beta-carotene (which is converted to vitamin A), vitamin C, and vitamin E, which are required for the healthy growth and repair of skin cells. Carrots are high in antioxidants, which protect the skin from damage. Avocados are high in healthy fats and essential vitamins for glowing skin. Most skin care experts recommend eating avocado in the form of a juice or salad. They are high in antioxidants, which protect the skin from damage. Avocados are used in a variety of ways to improve skin and prevent wrinkles. Tomatoes and Oranges: Oranges are an excellent source of vitamin C, which is important for skin health because it promotes collagen production. Tomatoes are high in lycopene, the antioxidant responsible for preventing skin damage, they reduce inflammation and redness. Salmon and Eggs: Eggs are a good source of protein, which is essential for healthy skin. They also contain vitamins A and E. Salmon is high in omega-3 fatty acids, which moisturise the skin, and aid in the reduction of inflammation. Kale and Spinach: Kale is a high-nutrient-dense green leafy vegetable, high in vitamins and minerals that are beneficial to the skin. Spinach is known to be high in minerals and vitamins. It is well known that eating spinach can help with a variety of health problems. These green leafy vegetables are also high in Vitamin A, which helps with cell growth and repair. Regular use prevents skin damage. Pomegranates: Because of their unstable nature, free radicals cause cell damage, which leads to wrinkles and aging. Pomegranates, which are high in antioxidants, help to prevent the growth of free radicals and keep skin healthy and youthful. Almonds, Chia seeds, Sunflower seeds, and Pumpkin seeds: They are high in zinc, vitamin E, and omega-3 fatty acids. Taking a few grains each day aids in the maintenance of healthy, glowing skin. Also read: Beauty tips: Curious about facial masks? Here's what you need to know Meal plans for a healthy and glowing skin Glowing Skin Breakfasts: Smoked Salmon Avocado Toast Blueberry Smoothie Tomato Avocado Omelette Almond Breakfast Smoothie Feta Spinach Omelette Glowing skin lunches: Smoked Salmon Vegan Rice Bowls Mango Avocado Salad with Pomegranates Strawberry Spinach Salad with Chicken Carrot Soup Glowing Skin Dinners: Avocado Pesto Pasta Cheese and Spinach Smothered Chicken in Crockpot Creamy Chicken Stew in Crockpot Caprese Chicken Grilled Salmon Chicken Parmesan Stuffed Tomatoes Cherry Tomato Pasta Healthy Shrimp Tacos Vegan Buddah Bowl Glowing skin snacks: Orange Ginger Carrot Juice Yogurt Strawberry Popsicles Cottage Cheese Meal Prep Snack Blueberry Almond Cottage Cheese Protein Snack Simple Fruit Salad Glowing skin drinks: Blueberry Lemonade Green Tea Detox Drink Strawberry Lemonade Vanilla Orange Smoothie Strawberry Detox Water These food and meal plan effectively improve skin health. Regular oil massage and natural remedies can help your skin glow and become healthier. Wrinkles are a problem in today's fast-paced world. Wrinkles appear at a young age and rob your skin of its youth. Following a smooth and less oily diet can aid in the fight against wrinkles. (Kamlesh Salvi is a Digital Lifestyle Blogger) Also read: Glass skin goals: What makes the Korean skin care routine different and why are Indians attracted to it? This story has been sourced from a third party syndicated feed, agencies. Mid-day accepts no responsibility or liability for its dependability, trustworthiness, reliability and data of the text. Mid-day management/mid-day.com reserves the sole right to alter, delete or remove (without notice) the content in its absolute discretion for any reason whatsoever.
08 July,2022 12:19 PM IST

| Mumbai

| IANS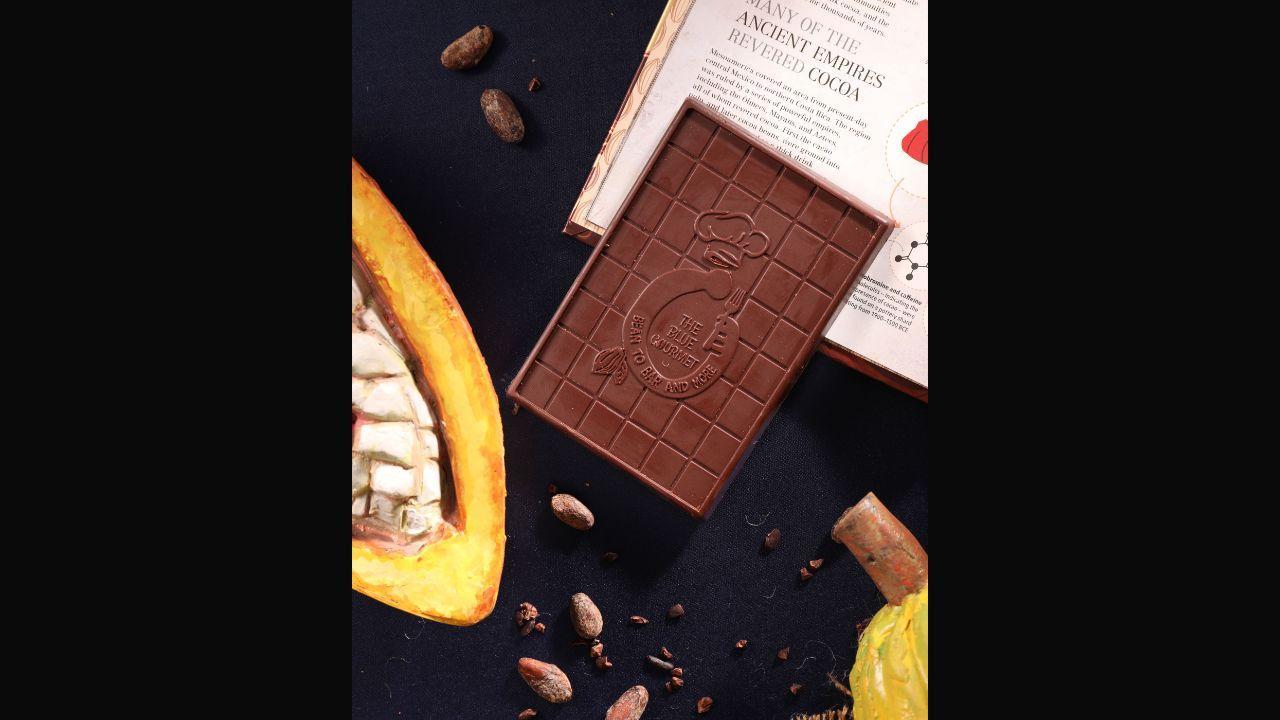 If there is one food that brings people together, it has to be chocolate. While cuisines may differ across cultures, the mass appeal of chocolates has managed to forge friendships and relationships around the world. However, consuming chocolate is slowly becoming a conscious activity, which involves people learning more about where the chocolate comes from. In recent years, the way we perceive chocolate has been changing not only around the world but closer home, in India, too. A name for this change which is being popularly tossed around is 'bean-to-bar chocolate'. Mid-day spoke to chocolatiers to understand the buzz around the concept, which also extends to and is linked with terms like 'farm-to-bar' and 'tree-to-bar'. These essentially come down to a more personalised approach — the brand manages all the steps starting from buying the cocoa beans right until making the final chocolate bar. Vikas Temani, founder and business head, Paul and Mike, a Kochi-based farm-to-bar chocolate brand, explains, "Bean-to-bar is where you take the dried bean and roast it, grind it, and add sugar, milk and flavours to it." However, when it comes to farm-to-bar, even before the dried cocoa bean is ready, there are other steps which have to be done and that usually takes place near the farm. "So, the seed is broken from the fruit and put into wooden boxes for fermentation and then it is dried. These steps are also very crucial. So, it is important to decide when you are going to harvest the fruit, at what stage of ripening and what is the fermentation process you are going to apply to steer the flavour into different directions." Drying of the cocoa beans at Paul and Mike's production facility in Kerala. Photo: Paul and Mike This method of making chocolate has given rise to a number of homegrown brands in the last five years, who are going beyond the nutty flavours to literally add spice and everything nice to chocolate. Many consumers today want to experience distinct flavours, which would have previously not been thought of by chocolatiers, who have been involved in the large scale production method. Jumping on this bandwagon of producing new-age chocolate is The Blue Gourmet, a Mumbai-based bean-to-bar chocolate company, which is set to launch in September. The new venture has been started by Rahul Bajaj, owner, Le Sutra Hospitality, which also owns Out Of The Blue in the city. While Bajaj has only just launched, he fell in love with the cacao plant almost half a decade ago. He says, "We have done our homework with cacao from different countries such as India, Philippines and the continent of Africa." He and his team have been researching it since then and saw the scope of the 'gorgeous miracle fruit', which led to the birth of his sustainable, local, and organic brand. After scouring the world for the best cacao and realising that it could be found in one's own neighbourhood is what led Bajaj to look at sourcing it from south India. "We are currently sourcing it from a farm that is especially growing cacao for us in Kerala. We have been working really hard on the fermenting and roasting process on our own," he explains. Once the cacao beans are fermented and roasted, they use the traditional method of stone grinding them and finally produce couverture chocolate, with the help of Khandsari sugar, which is extracted from liquid jaggery. While they also use refined sugar, this version is for those who want to eat healthy chocolate. The chocolate-making process starts from the cacao plant in the farms in Kerala for Paul and Mike. Photo: Paul and MikeThe timing of The Blue Gourmet's entry comes when Indian chocolate brands are getting recognised abroad too. A little over a month ago, Paul and Mike won the silver at the International Chocolate Awards for their Sichuan pepper and orange peel chocolate bar. Temani, who is the founder and business head of the brand, backed by Synthite, a Kochi-based food company supplying food extracts, says it was something that was completely unexpected. However, their mastery of the product is growing fast. The brand, which is a little over three years old, and named after two foreign farmers, has been actively participating in competitions since they started, which Temani says helps them benchmark themselves. While researching, Temani realised they were sitting on a gold mine for chocolatiers, as Kerala is an ideal place to grow their own cocoa. While Bajaj's journey with making chocolate starts at the beans, Temani's starts right at the farm. The terms may differ but their thought process is almost identical as it all gets down to the kind of cocoa you are using to make the chocolate. Temani explains, "We are based right in the heartland of the cocoa growing area in Kerala. So, we have a geographical advantage when it comes to sourcing and controlling the quality from the start, which is very critical when you are talking about fine flavour cocoa." He emphasises that controlling the time of harvest and fermentation is important if one wants to get the best flavour of cocoa, which forms a very important part of bean-to-bar chocolate. To explain the process to the average consumer, Temani compares it to the process of wine-making, which demands careful attention at all times and it is essentially the attention to detail, which ensures the perfect bar of chocolate. It is also the reason why he thought they could do a better job at making chocolate. The fact that Synthite exports spices, vanilla and more, made them consider exploring flavours which are not ultra-niche — including thandai, Alphonso mango, jamun and sithapal. They soon intend to launch one with the flavour of guava too. There is a reason why brands like The Blue Gourmet and Paul and Mike are becoming popular among people. They are among several other brands, which are catering to the consumer who wants to experiment with their chocolates. "Till 20 years ago, we used to think that only the French could make good wine but globalisation has shown that there are so many beautiful wines across the world including India, which have won competitions too. So, the hegemony of France is long gone when it comes to wine, and it is the same with beer. The monopolies have simply vanished in every industry." It is also why Temani thinks the bean-to-bar chocolate movement can grow in India simply because it is investment-friendly. "A person can start it out of his home with the help of homemade equipment like grinders, which are used to make the dosa batter. It is much easier for an enthusiast to start making bean-to-bar chocolate," he says, adding that it is a misconception among people — and even venture capitalists — that such chocolate is difficult or expensive to make. Workers separating the cocoa beans from the plant at Mondelez India's farms in south India. Photo: Mondelez Among the larger players, Mondelez India started the Cocoa Life in 2010, a little over 55 years after they planted the first experimental cocoa farm in Kerala, and have extended it to three other south Indian states. Since then, the multinational food company says it has helped 100,000 farmers take up cocoa farming in the four states. They currently source more than one-third of their cocoa locally in India. Highlighting the rise of the aware and informed consumer, Roopak Bhat, cocoa operations lead in India for Mondelez says the bean-to-bar method is an extension of what people are looking for. "A bean-to-bar chocolate is one that brings out the best properties of local cocoa beans, through right techniques starting at the farm. From growing trees with the best practices and plucking the fruit at the right time to harvesting and processing, experts like chocolatiers are involved at every stage. The process doesn't just improve the taste and quality of chocolate, but also uplifts the lives of cocoa farmers by providing the right opportunity for their produce." He adds, "The bean-to-bar method is undoubtedly growing and gaining traction amongst businesses as well as consumers. With a special focus on craftsmanship, quality, flavour and sustainability, the process has successfully forged a brighter future for cocoa farmers and built a sustainable ecosystem, all the way from the farm to the fridge." Also Read: How Mumbai's Kolis relish dried fish on rainy days
07 July,2022 11:42 AM IST

| Mumbai

| Nascimento Pinto