Two Mumbai-based experts talk to Mid-day.com about the bone condition AVN which has recently been observed in some post-Covid patients. They discuss the need for early detection, medical attention, and awareness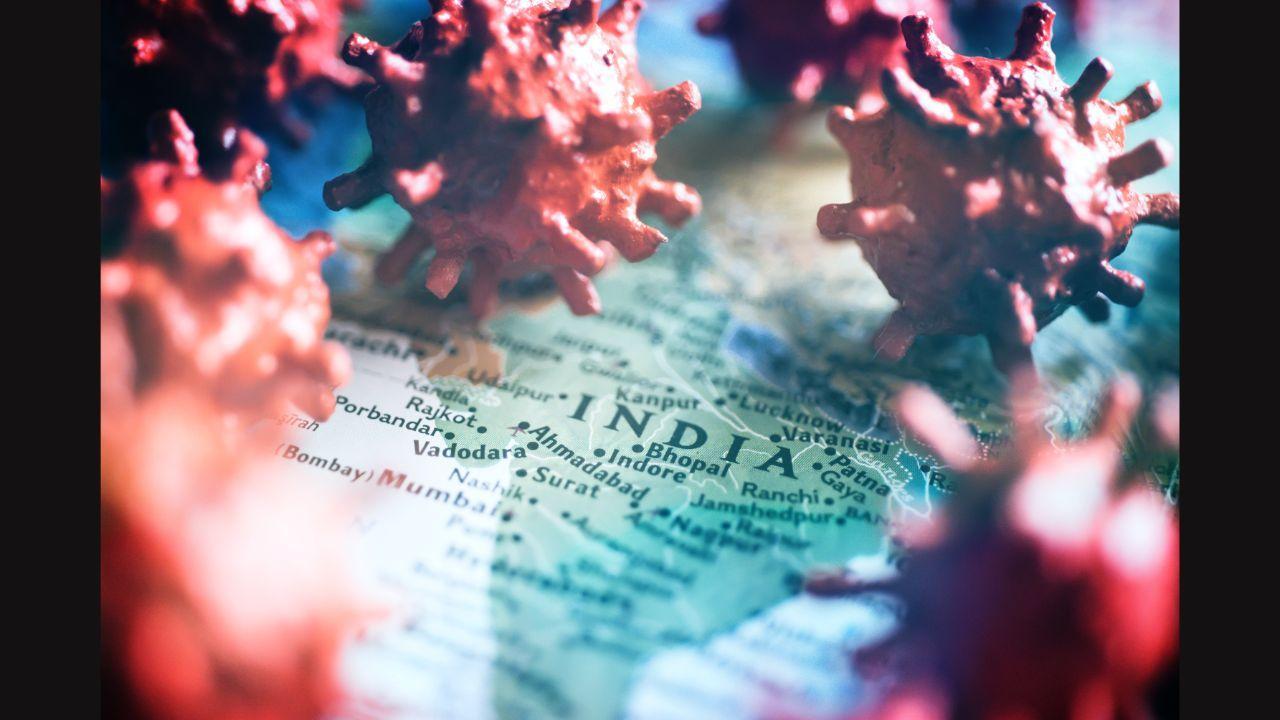 The photo is for representational purpose only
The second wave of Covid-19 in India was beyond brutal. Apart from the rise in number of deaths due to coronavirus, there was also an increase in the complications noted in recovered coronavirus patients — including the damaging mucormycosis or black fungus. Now, according to latest reports, avascular necrosis (AVN) or osteonecrosis can also be a cause of concern post-Covid. Recently, at least three cases of AVN were reported in Mumbai. 
To know more about the disease and its connection with Covid-19, Mid-day.com spoke to Dr. Niraj Kasat, consultant joint replacement surgeon, Wockhardt Hospital, Mira Road and Dr. Mayank Vijayvargiya, junior consultant, joint replacement and preservation surgeon department of orthopaedics, PD Hinduja Hospital. 
ADVERTISEMENT
Dr. Niraj Kasat (left) and Dr. Mayank Vijayvargiya
What is avascular necrosis? Why is it referred to as 'bone death'?
Kasat: Avascular necrosis also known as osteonecrosis leads to the death of one's bone tissue because of the poor blood supply. It causes tiny breaks in one's bone and the bone tends to collapse. A broken bone or even a dislocated joint tends to stop the blood flow to a section of bone. There is temporary or permanent loss of blood supply to the bone, the bone tissues die, and that is why it is referred to as bone death. It is a worrisome degenerative bone condition seen in people nowadays. This condition can be seen in any bone and is commonly seen at the end of a long bone. It impacts one bone, several bones at one time, or even different bones at different times.
Vijayvargiya: Avascular necrosis of the bone occurs when the blood supply to the bone is compromised, and when the blood supply is cut off, the bone dies. That section of the bone, much like the heart or the brain, dies. A heart attack occurs when anything happens to the heart. A stroke occurs in the brain. When avascular necrosis happens, the section of the bone that no longer receives blood enters a phase in which that sector (region) receives no blood. Since it is a bone with a lot of structure surrounding it, it does not always collapse right away, but it does cause discomfort. Now you're experiencing pain in that area, which the patient may mistakenly attribute to a sprain or injury. In general, it is not necessary that every incident of bone pain is AVN. We do know, however, that this can occur in the hip.
What are the causes of avascular necrosis?
Kasat: A fracture, long-term use of corticosteroids, damage to the blood vessels, injury, chronic medical conditions, and alcohol can lead to this condition.  
Vijayvargiya: When a person experiences discomfort in the hip and is unable to move, he or she should seek the opinion of an orthopaedic specialist. The best person to determine whether this is AVN or another pathology is an orthopaedic surgeon.
What are the symptoms of avascular necrosis?
Kasat: If you have avascular necrosis then you will exhibit symptoms such as joint pain, limited range of motion owing to the joint pain and the bone and joint will even collapse. Once you notice any of these symptoms you need to consult a doctor immediately and get treated as early as possible.
Is there a connection between Covid-19 and avascular necrosis? 
Kasat: The second wave of Covid-19 in India caused complications in recovered coronavirus patients like mucormycosis, blood clots, new-onset diabetes, and chronic fatigue, among others. The latest is avascular necrosis or osteonecrosis that is haunting patients now. AVN is post-Covid sequelae. Like other post-Covid ailments, avascular necrosis of the femoral head in the bone and joint-segment has become a common occurrence because of steroids used in the treatment of Covid-19. Excessive and prolonged use of steroids to tackle Covid-19 may suppress natural immunity when used for patients with low oxygen levels. Many patients using steroids have suffered from AVN. Pain associated with avascular necrosis of the hip might also be felt around the areas like the groin region, thigh, or buttock. Besides the hip, it may also affect the shoulder, knee, hand, and foot. So, don't ignore joint pain at any cost.
Vijayvargiya: AVN has been linked to certain doses of steroids in the literature studies. This has been observed in Covid-19 individuals who were given half of the normal steroid dose. However, we now have a case for which we know the patient was diagnosed with Covid-19 almost two months before the diagnosis of AVN, and we know that steroid was given as a lifesaving medicine. We're not saying that steroids shouldn't be used, but they can cause a reaction in the body, resulting in AVN of the hip. An MRI can easily identify those patients if there is some clinical suspicion. If that is discovered, medical treatment is possible, unlike many of the ailments that Covid-19 is responsible for.
A few cases of avascular necrosis have been reported in Mumbai and Delhi. Is it a cause of concern as a post-Covid complication?
Kasat: After mucormycosis, AVN is one of the most worrisome conditions that post-Covid patients are suffering from. It is rampant in patients and needs immediate medical attention. Not treating it promptly can be dangerous for the patients. If you are recovering from Covid and have a history of steroid use, then get yourself evaluated by a bone and joint specialist. Approximately, a patient who has recovered from Covid may experience AVN symptoms after 3-4 months and may need medical help.
Vijayvargiya: The first three patients who were diagnosed with AVN symptoms were all doctors. They were well aware of the condition and that the hip joint pain was unusual. They did not delay or ignore the problem. As these experts were already aware of the case studies for the last 20 years for AVN at PD Hinduja Hospital and MRC by Dr. Sanjay Agarwala, they immediately contacted the expert. We were able to reverse the disease immediately as the diagnosis was established on time.
Unfortunately, people in India who are unaware of the disease and live in rural areas may ignore hip pain and expect it to go away on its own. If therapy is delayed, AVN can develop, and if individuals are diagnosed later in the disease's progression, medical treatments will be ineffective. The patients would have outlived their medical management window and would require surgery.
How can avascular necrosis be diagnosed?
Vijayvargiya: Most importantly, if a patient has hip discomfort, whether or not it is caused by Covid-19, they should not wait for the pain to worsen. Make an appointment with an orthopaedic to have a thorough check-up. If an MRI is required, the expert will take a call. 
How can avascular necrosis be treated?
Kasat: Core decompression surgery is performed when the AVN is in the first and second stages. Moreover, joint replacement surgery is the only option to overcome pain in the third and fourth stages of this disease. However, surgery is not required if AVN diagnosis is carried out at an early stage. 
Are there any precautions to be taken?
Vijayvargiya: A discussion about the likelihood of AVN is required. Making a diagnosis is difficult. Rather than waiting and assuming it is a pain, sprain, or an accident, it is recommended to see an orthopaedic surgeon if the patient has hip discomfort and has had Covid-19, and was prescribed steroids to control it. A hip MRI is recommended to rule out hip disease. Over the previous 35 years, MRI has proven to be a fairly safe procedure. MRI aids in obtaining evidence of the presence of AVN, probably at an early stage when surgery is not required, although cure is achievable if the treatment protocol is followed. Avoid falling prey to Ayurvedic remedies that are centuries old.
Also Read: This Mumbai crowdfunding initiative is helping feed Covid-hit residents in Govandi