So far, for mosquito-borne diseases such as dengue fever, the abundance of the insects in places where people gather has served as the main barometer for infection risk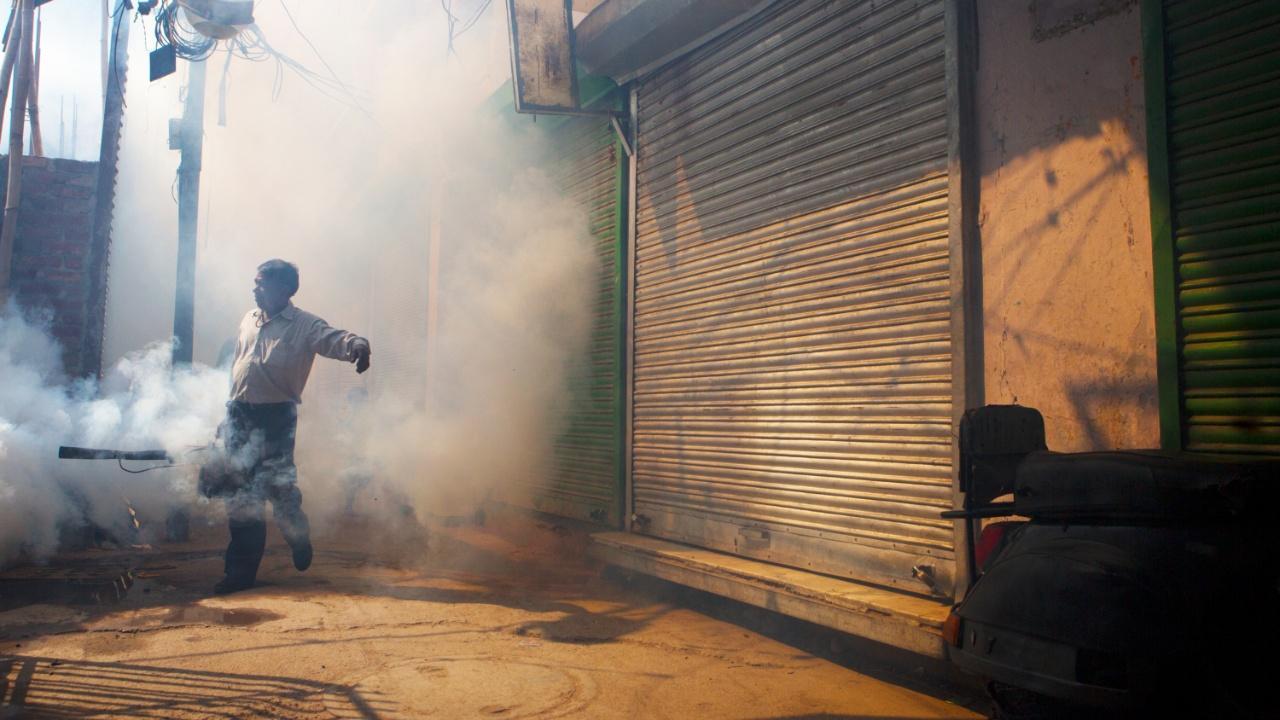 Image for representational purpose only. Photo Courtesy: istock
A new study suggests that the number of "hidden" infections tied to a place, or cases of infected people who show no symptoms, could be the key indicator for dengue risk.
So far, for mosquito-borne diseases such as dengue fever, the abundance of the insects in places where people gather has served as the main barometer for infection risk.
ADVERTISEMENT
The new study, published in the journal PNAS Nexus, found that 8 per cent of human activity spaces accounted for more than half of infections during a dengue outbreak. And these "super spreader" spaces were associated with a predominance of asymptomatic cases, or 74 per cent of all infections.
"That's the complicated nature of this virus. We have underestimated the role of asymptomatic cases in spreading dengue," Gonzalo Vazquez-Prokopec, associate professor of environmental sciences at Emory University said.
"Symptomatic cases represent only the tip of the iceberg," he added
Generally, about 50 to 70 per cent of dengue cases are asymptomatic, making detection by public health officials impractical, but the study reveals that asymptomatic cases are tied to a third of transmission.
"The lesson is that we need to focus on prevention of dengue outbreaks," Vazquez-Prokopec said. "The interventions for dengue for decades have been reactive. Simply reacting by closing a net around reported cases of the disease, however, will fail to contain an outbreak because that's missing the super spreaders."
For the study, the researchers wanted to determine the role of asymptomatic cases. People without symptoms may continue to go about their daily routines, unknowingly infecting any mosquitoes that bite them, which can then later spread the virus to more people.
The study involved 4,600 people in two different neighbourhoods in the Amazonian city of Iquitos in Peru, a dengue hotspot.
They were surveyed three times a week about their mobility. This data was used to map "activity spaces," such as residences, churches and schools.
Blood analyses confirmed a total of 257 symptomatic cases of dengue during the six-year study period. That led to investigations of other participants whose activity spaces overlapped with the symptomatic cases. More than 2,000 of these location-based contacts were confirmed by blood tests to have dengue infections and more than half of them reported not having any noticeable symptoms.
The results pinpointed the role of asymptomatic "super spreaders" in a dengue outbreak. A small number of the activity spaces, or 8 per cent, were linked to more than half of the infections and most of the cases associated with those places were asymptomatic.
"We found that the mosquito numbers in a location alone is not a predictor of the risk of infection," Vazquez-Prokopec said.
Instead, risk prediction for a location requires a cascade of circumstances -- a high number of asymptomatic cases frequenting the location combined with high levels of mosquitos and high numbers of people who are not immune to the particular serotype of dengue virus that is circulating.
"For diseases that are directly spread from one person to another, like Covid-19, what matters is who you were near," he said. "But in the case of dengue, what matters most is where you went."

Also Read: Dengue virus has 'evolved dramatically' to be more severe in India: Study
This story has been sourced from a third party syndicated feed, agencies. Mid-day accepts no responsibility or liability for its dependability, trustworthiness, reliability and data of the text. Mid-day management/mid-day.com reserves the sole right to alter, delete or remove (without notice) the content in its absolute discretion for any reason whatsoever.
"Exciting news! Mid-day is now on WhatsApp Channels

Subscribe today by clicking the link and stay updated with the latest news!"
Click here!