Every year, March 16 is celebrated as National Vaccine Day in India. The day promotes the importance of vaccines for the overall well-being of public health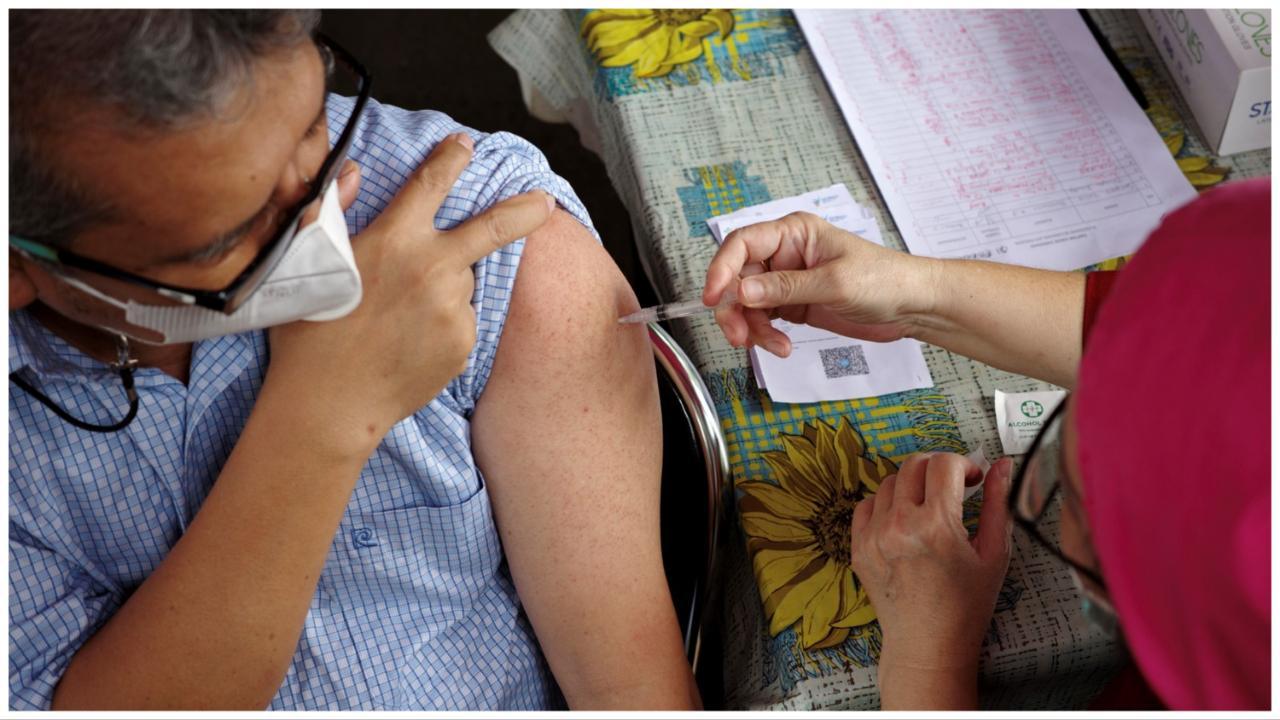 Image for representational purposes only. Photo Courtesy: AFP
A dark cloud hovered over the entire world during the Covid-19 pandemic without any vaccine to help us fight it. The rise in rapid infection could have been controlled better had a vaccine been available to tackle the pandemic before it struck but everybody was caught off-guard.
To fight Coronavirus, India has reportedly administered over 2.2 billion vaccinations in the country as of March 2023. During this time, we were reminded about the importance of vaccines and vaccinations for overall well-being of public health. Like every year, on March 16, India will celebrate its National Vaccination Day 2023.
ADVERTISEMENT
Significance
National Vaccine Day is marked to promote the importance of vaccines and the role they play in improving public health. It seeks to create awareness among the masses about their effectiveness against deadly diseases. This day is also called National Immunisation Day.
History
Besides marking the importance of vaccines for public health, the day also celebrates India's victory over Polio disease. The first dose of oral Polio vaccine was administered in 1995 in India. It was the same year that March 16 was designated as National Vaccine Day. The pulse of the day remains the rigorous polio vaccinations, which were administered with the goal of eradicating the disease. The last dose of Polio vaccine was successfully administered in 2011 after which the World Health Organization (WHO) declared India Polio free in 2014. All vaccination drives after Polio were focused on fighting diseases like Tetanus, Mumps and Tuberculosis (TB).
Theme
Each year, a new theme is set to commemorate National Vaccine Day. In 2022, the theme was, 'Vaccines Work For Everyone'. The theme for this year is yet to be made public.
India witnessed how one vaccine helped almost every citizen of the country to become immune against Covid-19 even as more variants took over. The theme for 2022 circled around educating how vaccines benefit everyone and help to fight various common deadly diseases.
Although efforts have been taken to create awareness about vaccine importance, there are many citizens who turn a blind eye or aren't convinced about their efficacy. However, experts have stressed over time about the need for vaccinations and how it is best for everybody to get the mandatory vaccines at the earliest with the help of appropriate professional medical guidance.  
Also Read: Covid vaccine efficacy may depend on your sleep cycle: Research