According to SAFAR, an AQI above 300 reflects unhealthy concentrations of particulate matter in the air, threatening vulnerable groups like children and pregnant women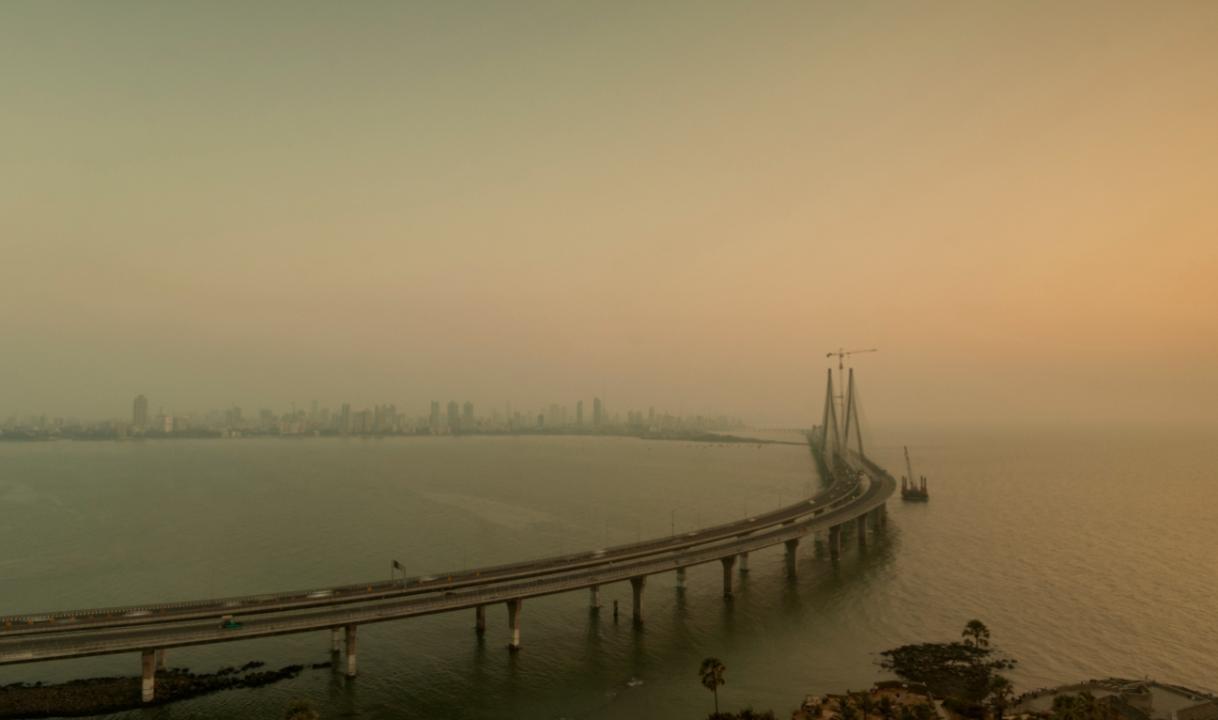 Image for representational purpose only. Photo courtesy: istock
Mumbai's air quality worsened to 'very poor' category for three consecutive days this week as the System of Air Quality Forecast and Research (SAFAR) index recorded an overall AQI higher than 300. According to SAFAR, an AQI above 300 reflects unhealthy concentrations of particulate matter in the air, threatening vulnerable groups like children and pregnant women.
Each year, the winter season presents a myriad of respiratory and lung infections. Amid the toxic air quality, doctors stress that "people are at a risk of acquiring both short and long-term pulmonary ailments."
City doctors are of the opinion that people with no lung disorders are also at risk of developing illnesses due to poor AQI.
Mid-day reached out to medical experts and scientists to delve deeper into the health consequences of Mumbai's poor AQI.
Senior scientist and Project Director of SAFAR, Dr B S Murthy said, "Exposure to PM2.5 poses a higher danger than PM10 owing to its small size which penetrates deep into the lungs."
He attributed the cause of air pollution to vehicular emissions and the rampant construction in the Mumbai Metropolitan Area. Another theory was based on the circular humid winds which rise from the Bay of Bengal and travel towards the western coast. These winds trap the particulate matter making the air denser and difficult to breathe in.
Health consequences of air pollution on vulnerable groups:
Babies and Children
Doctors say that exposure to toxic air can also be detrimental to the neurodevelopment and cognitive abilities of children in the long term.
Dr Vikrant Shah, consulting physician, intensivist and infection disease specialist, Zen Multispeciality Hospital, Chembur said, "Children are more prone to respiratory diseases due to the inhalation of the lethal particles looming in the air. This can also lead to aggravation of childhood asthma which further results in recurrent cough, wheezing, and a loss of appetite."
Pregnant women
It is also a serious health concern for the prenatal condition of pregnant women amid the presence of harmful pollutants in the air.
"Evidence shows that pollution becomes a contributory factor in disrupting brain development and intelligence quotient in the fetus. Prenatal outcomes get interrupted as the particulate matter like carbon monoxide, nitrous oxide, or methane, etc. inhaled by the mother gets passed onto the baby", highlighted Dr Shah.
Cases of heart and lung ailments
Worsening AQI serves as a precursor to people suffering from asthma.
"Cases with a history of asthma or allergic rhinitis may develop symptoms like sneezing, persistent running nose, and itchy eyes as the air quality depletes", said Dr Samir Garde, pulmonologist, Global hospital, Parel, Mumbai.
The deadly air quality can exacerbate these symptoms manyfold. Patients with lung problems may acquire intractable or chronic cough that could last up to eight weeks.
The elderly population
While speaking on health issues faced by the elderly, Dr Samir said that the health condition of the elderly worsens as they already have other comorbid conditions like diabetes, cardiac issues, or kidney problems, which is a double whammy.
"A simple infection can push them into cardiac failure or renal failure. We are experiencing a higher rate of hospitalization in elderly people exposed to the high levels of smog," added Dr Samir.
The General population
While vulnerable groups are at significant risk, the impact of worsening AQI is no less for the general population. Apart from lung disorders, according to health experts, "commoners are also prone to various cardiac illnesses as well."
"Reports suggest that continual breathing of toxic air can lead to changes in the vasculature of the heart which affects the blood supply in the body. In this case, the lung conditions become responsible for cardiac problems," Dr Shah told Mid-day.
"While the lungs are the primary organs to get affected by air pollution, various other organs are also at risk of illnesses," he added.
Also Read: Want to protect your skin from pollution? Follow these easy tips 
This story has been sourced from a third party syndicated feed, agencies. Mid-day accepts no responsibility or liability for its dependability, trustworthiness, reliability and data of the text. Mid-day management/mid-day.com reserves the sole right to alter, delete or remove (without notice) the content in its absolute discretion for any reason whatsoever