Heart disease is a major cause of death worldwide, but many people don't know how to recognize and respond to a heart attack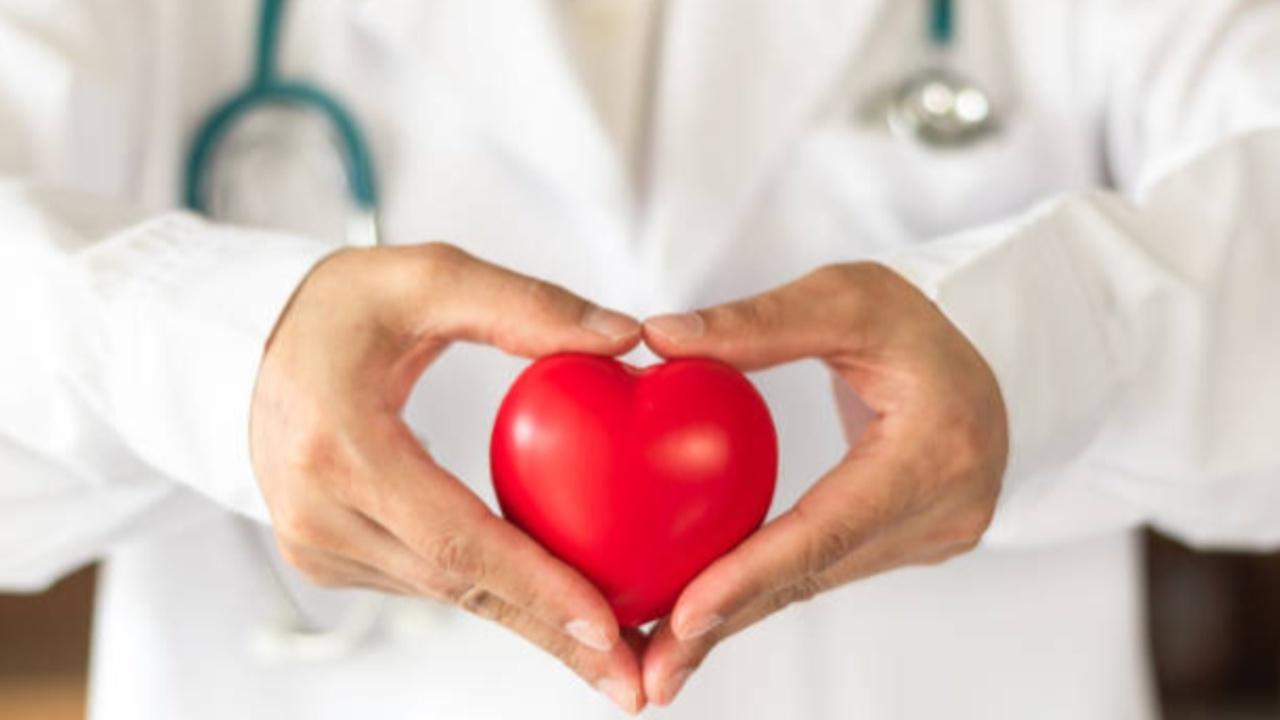 Image for representational purposes only. Photo Courtesy: iStock
World Heart Day is observed every year on September 29 to raise awareness about heart diseases and their prevention. Global Hospital Parel has created a campaign called Mumbai Ka Dil Humara Bharosa to provide people with knowledge and skills to help during heart attacks. The campaign aims to train individuals who can assist during the critical first 60 minutes of a heart attack, as taking appropriate action during this time can reverse its effects.
 
Global Hospitals Parel and the Rotary Club have partnered to launch a two-week CPR training program in Mumbai. Over 200 citizens have actively participated in the program. As part of the initiative, heart-shaped cutouts with QR codes have been placed at various locations in Mumbai. These codes provide essential information on how to respond during a heart attack emergency, including immediate actions, emergency contact numbers, and steps for performing CPR. The community's enthusiastic response shows their commitment to learning and making a positive impact in emergency situations.
 
Recently, there has been an increase in heart attacks among youngsters. Heart disease is a major cause of death worldwide, but many people don't know how to recognise and respond to a heart attack. This lack of knowledge can be risky for someone experiencing a heart attack if those around them don't know how to perform CPR. In Mumbai, heart problems are still a leading cause of death. Giving CPR immediately and effectively can greatly improve the chances of survival for someone having a heart attack. The first hour after a heart attack is crucial, and taking action during this time can reverse its effects. Global Hospitals Parel and the Rotary Club are working together to raise awareness and prepare the public. By teaching people these important skills, they hope to create a safer society where individuals can help those in need.
 
The CPR training program, led by experienced medical professionals, covers various aspects of CPR, including chest compressions, rescue breaths, and the use of automated external defibrillators (AEDs). By engaging a diverse group of participants, the initiative strives to ensure that a wide range of people within the community are prepared to respond effectively in critical situations. 
Participants gained hands-on experience and practical knowledge to confidently respond to cardiac emergencies, potentially saving lives in the process. Dr Praveen Kulkarni, senior cardiologist at Global Hospitals Parel, emphasised the significance of this initiative, stating, "Every minute counts during a cardiac emergency. The first hour after a heart attack is called the golden hour. Taking action within the first 60 minutes of a heart attack can reverse its effects. This is important to know because most deaths and cardiac arrests happen during this time. Through this initiative of training over 200 citizens in CPR, we aim to build a strong network of first responders capable of taking immediate action and providing vital support until medical professionals arrive during golden hours. This initiative has the potential to make a significant impact on the survival rate of cardiac arrest patients." 
 
Dr Sameer Pagad, senior consultant cardiologist at Global Hospitals Parel, Mumbai, has expressed deep concern regarding the alarming rise in cardiac arrest cases among younger individuals. The prevalence of risk factors such as high blood pressure, cholesterol, diabetes, smoking, obesity, sedentary habits and social and mental stress has significantly contributed to the increasing occurrence of heart attacks in individuals under the age of 40. 
ADVERTISEMENT
Pagad emphasises the importance of prioritising cardiovascular health by adopting healthier lifestyles and seeking regular medical check-ups to detect and address any underlying risk factors at an early stage. Additionally, he calls for heightened awareness campaigns to educate the younger generation about the significance of maintaining a heart-healthy lifestyle. 
 
Dr Vivek Talaulikar, COO of IHH Healthcare India stressed the significance of CPR awareness in the public. He reiterated that cardiac emergencies can occur anytime, anywhere, and having the knowledge and confidence to perform CPR can be a life-or-death difference. Talaulikar called for a CPR awareness campaign, aiming to empower individuals with life-saving skills and create a community prepared to take immediate action during critical moments. He emphasised the collective responsibility of spreading awareness, educating the public, and ultimately saving lives. By equipping these individuals with essential life-saving skills, we are fostering a safer and more prepared society, where prompt and effective action can significantly improve the outcomes of cardiac emergencies. 
 
Pradnya Sabnis Rotary Club of Mahim said, "By collaborating with Global Hospitals Parel for a CPR training program in the community, we aim to create a society where prompt action and CPR administration become second nature. Every individual trained in CPR becomes a potential hero, capable of making a profound impact on someone's life."
"Exciting news! Mid-day is now on WhatsApp Channels

Subscribe today by clicking the link and stay updated with the latest news!"
Click here!